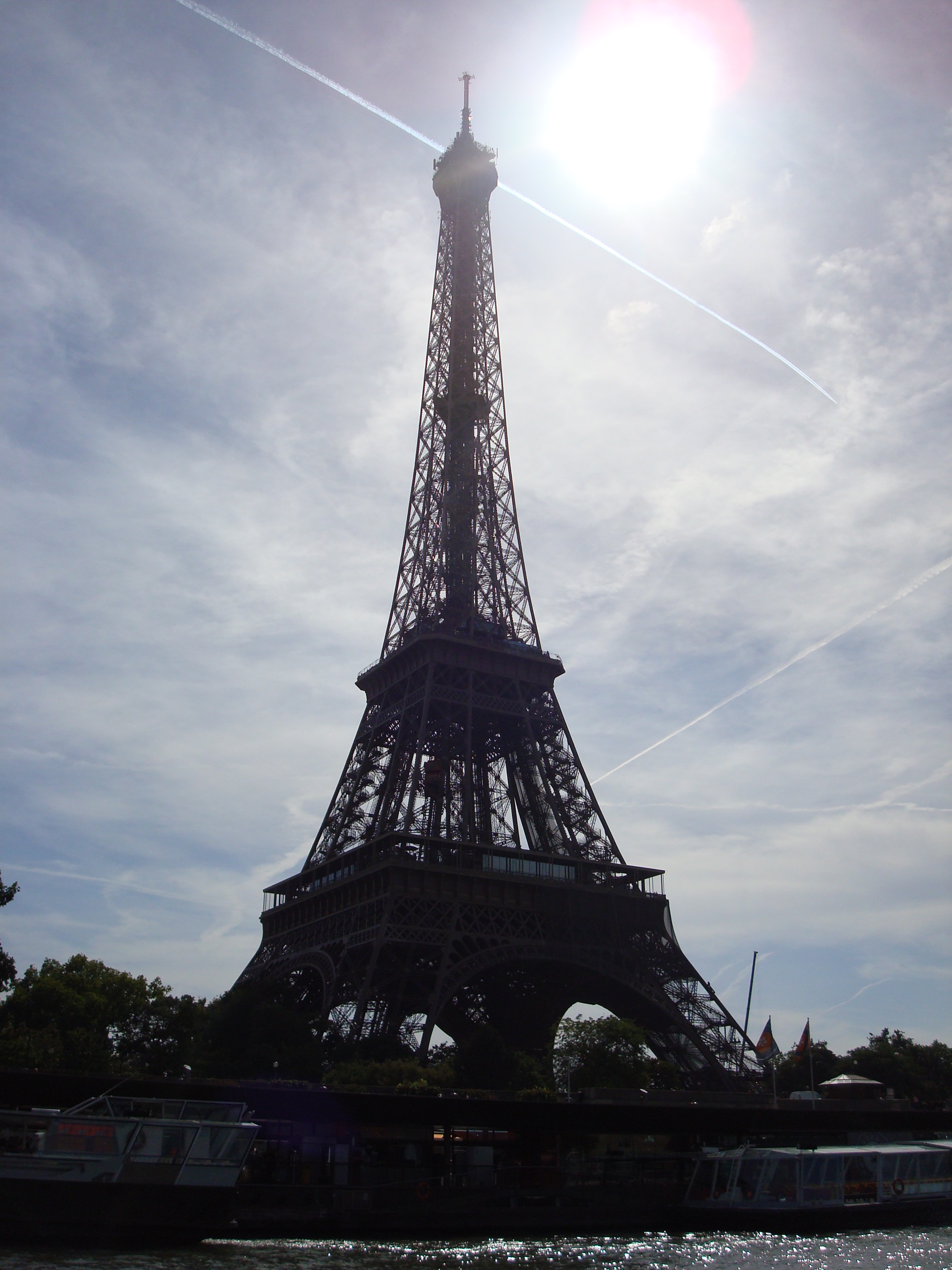 While I was roaming around London taking a bike tour or sitting on the curb in Paris eating ice-cream and listening to a band play American songs, I was blissfully happy.
Sure there were moments that tested me.
But nothing tested me more than Ms. Patience who bothered me when I got back home.
Reality Check: In every day life, it's harder to find the Eiffel Towers to gaze upon or a reason to just be. I found it decadent and yet, so vital to sit in a cafe and stare outward and let time pass without bullying it to stay awhile.
I wondered why we Americans don't do it more.
But as I sit here now typing, fighting my intuitive desire to lie down on my couch and rest and heal up my horrendous cold, I find myself grasping on again with time. And feeling the pressures of success beat down again at my door.
I'm holding on desperately to the lessons I learned in Europe-that patience is key. And that doing nothing is just as important as doing something.
Sitting around and staring off in space are just as important to the success of my business as it is writing a query. But it's a hard battle won.
When people younger than you are climbing up the success ladder in blinding speed, do you also feel the fear of success? One less chance. One less opportunity. Time passing by.
If so, hold it. Stop right there. Then, let it go. Release the hold you think you have on your business. Remember that there is a part of it that needs room, space, and cracks to let the light of inspiration in too.
It's a lesson I need to be reminded of as well.
I hope you'll join me in it.
Let's embrace our impatience and learn to have faith that all things come in time. And to be reminded of the fact that while there are no guarantees in life, we do have control of what we do in this present moment. So let's do that one up as best as we can.
Then, relax.
Your work will be here again tomorrow.
And so will I.