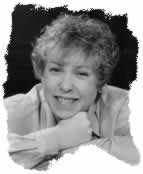 Awhile back I took a course on inspiring writing from Writer's Digest. Our professor, Gloria Kempton is an expert at what she does, a published author with several books to her name. Just check out her website and see for yourself.
That's why I was extra excited to ask her if she'd be willing to help demystify the concept of inspirational writing. I asked her a few questions about it such as, "What is it and how can you learn to inspire others?" And she willingly replied.
Hope these answers will help inspire you to inspire others through your own writing endeavors!
How would you define inspirational writing and can it be applied to all types of writing?
Inspirational writing is any kind of writing that inspires others. It used to be that the Christian publishing industry thought they had a corner on inspirational writing, but no more. Inspirational writing can run the gamut from Christian to New Age to Chicken Soup for the Soul. You'll find it in many of the commercial markets; miracle stories of healing of body and soul, articles about yoga and meditation, stories of courage and heroism, and many, many other types. Inspirational writing encourages, inspires, and enlightens; it speaks to the reader's higher self.
What key concepts do you think are important to include in any article of writing that inspires others?
Writing that inspires others should be positive while being honest. It should enlighten while refraining from the "woo-woo" kind of tone. It can refer to God with the understanding that the word, God, means something different to every reader. It calls the reader to be her best self while not pushing her beyond where she's able to go in the moment. It doesn't preach and honors everyone's unique path. It never judges and makes room for anyone and everyone who is open to becoming his or her best self.
You can find out more about Gloria on her website Writer's Recharge.
Hi there! Glad you stopped by!
You've found one of my blogs on everything inspiring.  I also have one on writing and freelancing tips for new writers and entrepreneurs here. If you are in search of a writer to get all of your words in order, I'd love to work with you!
I am a published writer, blogger, and copywriter that can help you with all of your writing needs. You can find out more about me here.
You can also sign up for my RSS feed, join in the conversation on Facebook or tweet me @TheInspiringBee. I'd love to hear from you! Thanks for finding me!