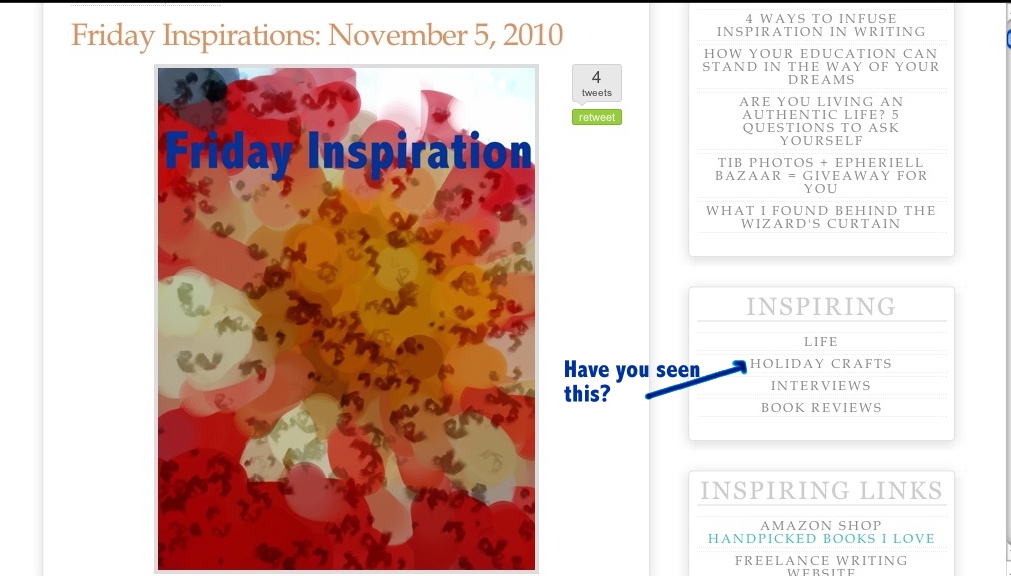 I used to blog about DIY, easy peas-y, affordable, crafty items over at not2shabby. But after a year of blogging, I couldn't keep up with all that craftiness and decided to add it as a feature to my new blog The Inspiring Bee.
What you see here is a compilation of everything I am passionate about from inspiring interviews to fun, DIY crafts.
But with the holidays coming up, I just couldn't resist getting back to my creative roots. And so I've temporarily updated my crafts link to Holiday Crafts.
I hope you'll check it out for fun Thanksgiving and Christmas ideas and get inspired. Cheers!