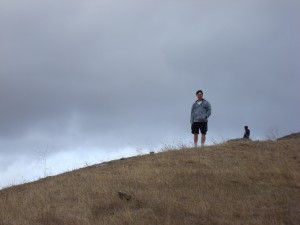 What did you do with your extra hour on Sunday?
I had BIG plans for it! I was going to go for a bike ride or dance my heart out in zumba. Either way I would definitely use the time to get in some extra exercise.
But then I slept late, missed the zumba class and woke up late to a rainy, not at all conducive for bike riding kind of day.
It was a disappointing way to start the Sunday I had been looking forward to all week. And nothing I planned and hoped for worked out the way I wanted it too.
As I stared blankly into space, wasting time worrying about how I wasn't spending the time the way I wanted to, I ended up wasting the time I had now. So much for that extra hour right? I spent it worrying and replanning instead.
In Reflection:
But then I thought about how every so-called disappointment in life actually led to an opportunity to something better than was expected. The moments that I didn't get the job I wanted, for example, or the trip that ended up being a flop, those disappointments ended up opening the door to greater life lessons than I had planned. One job down the drain left space for the right one to come along later. And the vacation that I wanted to be the best one yet ended up teaching me about the importance of appreciating the every day, instead of waiting for permission to enjoy myself on holiday. It made me refocus my business, put less pressure on myself to succeed, and helped me to be grateful for the opportunity I was getting to rebuild my career. Instead of obsessing about where I wasn't yet and comparing myself with all the people who were, I saw the jewel in where I was right now.
It's something I had forgotten as months have made the vacation a far away memory. But something that the rainy day and disappointment brought back.
Instead of having the joy of a blissful bike ride, I gained the time for self-reflection, rest and the ability to process my life. Yes, the first choice may have been more fun. But I can see how the latter opportunity has provided me just wanted I needed in this moment-a chance to pause, breathe and take inventory of my life. In seeing in that way, I realize there will always be another time for bike riding, but a life lesson like this only comes when I take it.
So hooray for rainy days! Hope you'll get your own soon.