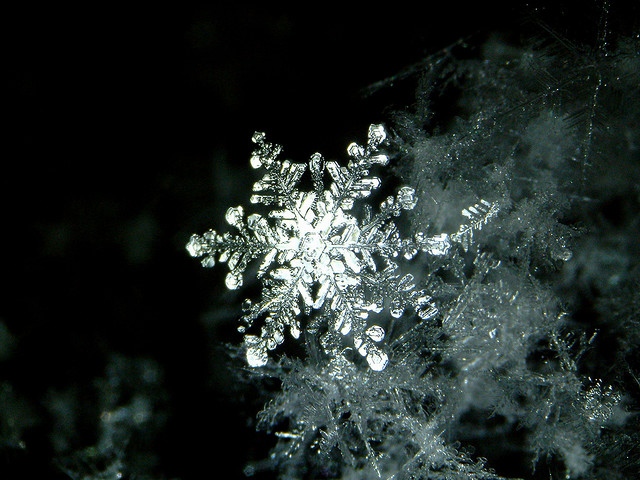 {flickr photo by: yellowcloud}
If you haven't picked up a copy of The Book of Awakening: Having the Life You Want by Being Present to the Life You Have
by Mark Nepo you are missing out.
I heard about it after Oprah mentioned it as one of her favorite things. And now it's become mine.
The book is broken up into short introspective, daily lessons and it is beautifully, if not, poetically written. Nepo's prose and intuitively way he expresses his intentions makes me catalogue Mark Nepo as one of the people I wish I could write like. I find it lifts me up, provides insight and reflection at the end of my day.
But when I got to February 1 (I'm a few weeks behind), I had to hold up and pause because there was something very important about this chapter that I knew I needed to share with you:


Live Slow Enough
What does it mean to, "live slow enough?" Here's an excerpt from his February 1st entry:
"Follow anything in its act of being-a snowflake falling, ice melting, a loved one waking-and we are ushered into the ongoing moment of the beginning, the quiet instant from which each breath starts. What makes this moment so crucial is that it continually releases the freshness of living. The key to finding this moment and all its freshness, again and again, is in slowing down."
Isn't that beautiful?
On top of the importance of observing our environment, he also mentions how sad it is that we are all running around so fast and for so long, that only two things can stop us: "illness or breakage."
Isn't that sad?
But it is true. Illness is what keeps me motivated on this daily challenges. And I hope that it won't be what stops you from a too busy existence. My biggest regret is thinking and rethinking last year and wondering if there was anything I could have done to prevent the chronic illness that I have. I often wonder if I had lived my life enjoying it and worrying and stressing less, I would not be in the situation that I am in.
I don't want that to happen to you.
Keep up the journey we are near the end.
Daily Challenge: Do one activity in slow motion. Whether it's taking a shower, washing the dishes or even going for a walk. And as you do so, observe how you feel, be conscious of every motion. Sometimes slowing down gives you insight to a problem. Sometimes it gives you a sense of peace. Other times it feels as luxurious as a mini vacation. Try it. Then let me know what you think.