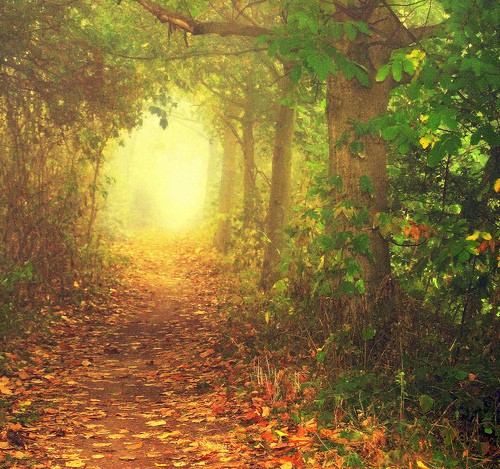 {photo}
I've been thinking about what makes people successful. What moves them, for example, to a place of uncertainty to living the life of their dreams?
Writing for magazines and newspapers gives me the opportunity to find out answers to questions like these. And here's the most interesting part. Although there did seem to be planning and hard work involved, the key to most people's success has been PASSION.
Can you believe that?
Yes it was true for the store owner who played an instrument all his life and ended up decades later teaching kids how to play it. And it was true for Mary Cvetan, a PR writer and editor who created an organization out of nothing, but an idea.
I interviewed her for Rabbits USA magazine as the co-founder of Pittsburgh House Rabbit Club. However, Cvetan didn't spend a lifetime as a rabbit lover and then suddenly decided one day to start an organization focused on rabbit education and advocacy. Instead, she fell in love with one rabbit and followed her PR instincts to bring her idea into fruition.
It Started With Loving One Bun
Ten years ago, Cvetan had a friend with two rabbits. They both lived in an outdoor hutch, not a great place for a prey animal by the way.
Here's her story:
~~~~~~~~~~~~~~~~~~~~~~~~~~~~~~~~~~~~~~~~~~~~~~~~~~~~~~~~~~~~~~~~~
"My friends had a 8 foot privacy fence around the property. The hutch was custom built. It was very close to the home. That rabbit was in absolutely no danger at all. But she didn't know that. All she knew was that this dog was barking ferociously. She panicked. She threw herself against the side of the hutch trying to escape and she broke her back."
~~~~~~~~~~~~~~~~~~~~~~~~~~~~~~~~~~~~~~~~~~~~~~~~~~~~~~~~~~~~~~~~~
That poor bunny died that night.
Although Cvetan didn't have very much bunny experience, the story touched her and when her friend asked her to keep Jaja, the remaining girl bunny who witnessed her mate's tragic death, she said, "Yes."
Cvetan told Jaja, "Look. You will never be in a cage again. You're going to meet me half-way. We're going to figure this out together." And that they did. In fact, she fell so much in love with this little bun that she told everyone she met about her. She talked to people in the grocery store and at the vet. And the more people she talked to, the more she realized the lack of information there was on how to adequately care for a rabbit.
Her conviction to use her skill as a writer to spread education about rabbits led to an essay published in a local newspaper. That article received a lot of attention from rabbit owners in different states. It fueled Cvetan to do more and around Easter in 2002, she reached out to her local humane society and offered to give them free PR help. She wanted to help the organization receive media attention to get rabbits adopted at Easter and more importantly provide information so that individuals could make a good decision about whether they should even adopt rabbits at all.
After that year's success, Cvetan came up with more ideas on how to increase adoption rates and education on rabbit care. They had an adoption event at Borders the next year. And then she began fostering a rabbit.  She said, "So little by little, I was getting more and more volunteer fever for the rabbits and for the shelters advocacy."
A few years later in 2005, the education director at the Humane Society asked Cvetan if she would like to partner with the organization and create an education program. Six years later, Cvetan's club the Pittsburgh House Rabbit club is as busy as ever.
Like a frog jumping from one lily pad to the next, Cvetan seemed to follow what called her in the moment, going from one idea to the next one, following her instincts and passion.
Why does she do it?
I think her story about her pair of bunnies describes the reason why best.
~~~~~~~~~~~~~~~~~~~~~~~~~~~~~~~~~~~~~~~~~~~~~~~~~~~~~~~~~~~~~~~~~~~~~~~~~~~~~~~~~~~~~~~~~~~~~~~~~~~~~~~~~~~
"Every night at bedtime, I would give Jaja and Bradley a treat maybe at 9:30 I would give it to them out in the hall. I would say, "Bunnies you want your treat," and they came flying out from underneath the bed. Well one night I'm in the hallway and of course they come flying out from under the bed…wait a minute it's just Jaja and she puts her brakes on and runs back under the bed. She went back underneath the bed to get Bradley because (since he's deaf) he didn't hear me. I thought something was wrong.  Another time, she was in the litter box in the far corner of the room. I would never usually give them pellets in the bedroom but this particular day, I had a couple of pellets in my hand and I gave Bradley a couple of pellets. He ran over to Jaja's little box to tell her. He jumped in the air and she followed him. How cool is that?"
~~~~~~~~~~~~~~~~~~~~~~~~~~~~~~~~~~~~~~~~~~~~~~~~~~~~~~~~~~~~~~~~~~~~~~~~~~~~~~~~~~~~~~~~~~~~~~~~~~~~~~~~~~~
It's hard not to tell how much Cvetan is passionate about buns. She "gets emotional" when she talks about another one of her bonded rabbit pairs who fell in love at first sight and were inseparable until one of them died when she was 11 years old.
I love her story because it shows the power of one woman's determination to spread awareness and education about something she was passionate about. She essentially took her compassion for animals and transferred it to her passion in life. It's something we can all learn from. In fact, with great enthusiasm she said,  "Brandi, if I can do this, anyone can."