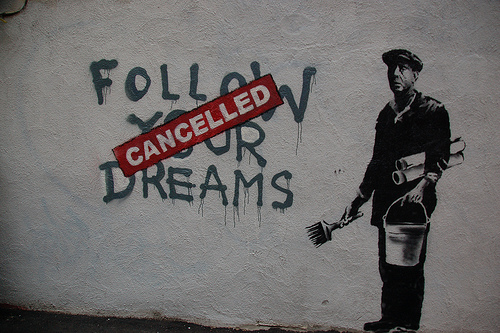 Ever ask yourself that question?
Recently, I about hit my head on the table when I realized why life is so hard…
I've been saying it to myself since I was a kid.
Really? Really.
I said it to myself when I decided to choose the hardest project to do in class. I said it when I vowed to find a way to graduate with honors even though the Dean (he was a.k.a. as Georgie Porgie who liked to make the girls cry) said, "No" to me. I fought for a lot in my life because I believed a long, long time ago that life was supposed to be difficult.
And it was.
Darn it! I hate it when I'm right.
But I realized that maybe instead of saying, "life is difficult," why not be open to a different thought?
That change has begin opening doors for me I didn't realize was possible.
For one, it made me rethink this website.
I had created it on an impulse. I had a strong desire to spread my little bee wings and after a bike ride had a vision of inspiring others in various ways. Like a bee floating from flower to flower, I wanted to spread inspiration and positivity so it would grow one person at a time.
For the most part, I have created what I had envisioned.
I say, "for the most part," because the way I did it was so clunky and inefficient that I ended up spending more time structuring the blog than I did writing it. [Insert horrifying scream here.]
Instead, I decided to streamline the process by combining all my crazy ideas in one place. You'll hopefully see what I mean over the course of the summer.
Now, I'm not completely sure this will solve all my problems. You may find The Inspiring Bee to be a little scattered and a little neurotic at first. I'm hoping that's okay. I'm hoping you'll love it anyway.
Since it's summer, I'm on a mission to risk BIG and start reorganizing my life and my business.
I started sharing a few of my summery goals on Twitter and Facebook. And found a group of similar minded gals. This has sparked another idea of mine, which I hope to also get my hands into in the next few weeks.
Stay tuned.
With loving thoughts,
Brandi {a.k.a. TIB}