When I was in Hawaii, I did my usual hike with my dad. It was the same route we've done since I was a kid. After about the tenth time, I used to sing to keep myself from boredom.
This time, however, I brought my camera.
As I shook my leg to ward off mosquitoes, the way a horse swats flies with its tail, I began to appreciate how ordinary things look pretty extraordinary when you look at it through the lens of a camera.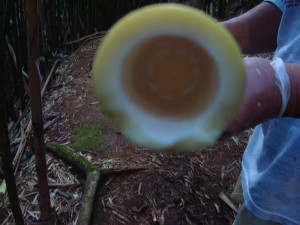 Take this bamboo, for example. It's something I grew up eating and watching sway back and forth in the mountains. But I never knew it could look like a star or a snowflake, until I peered inside.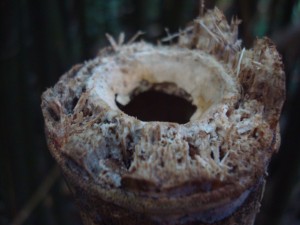 And I almost passed this one by as I walked head down through the well-worn trail. While the first photo captured the youth and vitality of a supple bamboo, this photo showed another bamboo which had been dried up of life, fallen passed its prime. It was still there, root in ground. And still beautiful.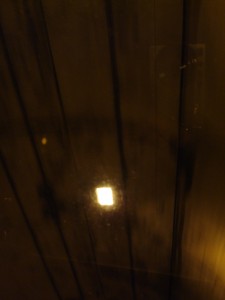 I realized it was all about perspective. Sometimes you need to look for the bright light in a dark, boding tunnel.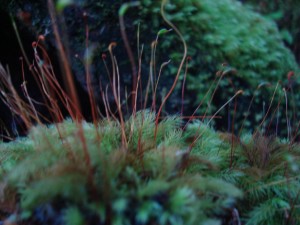 Sometimes the answers are hidden. Sometimes they are small and insignificant from afar, but life-changing when up close like moss on a tree.
But the key is to open your eyes and begin to see things in a new way. Change your perspective. Be open to possibility. Appreciating that you will eventually find what it is your are looking for. Zoom in on your life like a camera zooming in on its subject and you will discover what you thought was nothing, was really an open door.