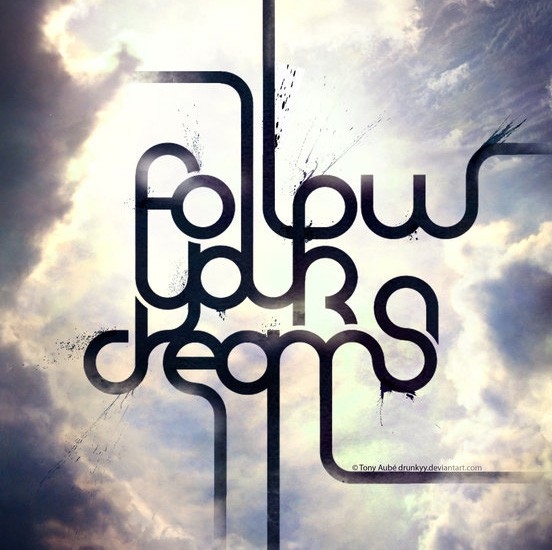 This was one of my first interviews. And still a favorite. If you're feeling down about a recent failure or you don't know how to go from where you are to where you want to be, then you'll definitely want to read this…
I love what you say in Following Dreams about the difference with a gold medal winner is her ability to get up faster.  How do we apply this to our own lives?
Sometimes when things go wrong people can focus on the mistake and beat themselves up mentally.  Being able to forget about what went wrong and purely focus on how to make things better is an important skill that gets you much further.  Particularly in this economy, it seems that everyone is "falling down" or being impacted by the crisis in different ways.  Those who can put their energy into bouncing back instead of bemoaning what happened will be better off sooner!
Deciding to follow your dreams whether it's starting a business or finding your dream job takes a lot of work.  What tools do you think dreamers need to be equipped with in order to keep motivated and stay the course?
There was a book that came out a long time ago called, "Do What You Love and the Money Will Follow."  I tell people "Do what you love…and Follow the Money!"  What I mean by that is make sure that you understand how the market works in the area you love.  When I began speaking, for example, I loved doing workshops with small groups of people and having interesting conversations.  However, a friend advised me to aim for being a keynote speaker.  "You have a small child," she said. "Keynote speeches pay a higher fee—you can go home to your baby more often!"  Understand who pays, why they pay, and how you can serve their needs as well as enjoy doing what you love.  Learn about how to manage your money and get a good accountant.  You need to learn to manage a business whether you want to open your own practice as a doctor or lawyer, be a musician or painter, or open a business sewing fashions for pets…being smart about the business gives you a lot more freedom to follow your dream.
It seems that when we begin to find our joy and follow our dreams, other people seem to want to pull us out of it.  What remedy do you have to deal with others and how do we prevent them from negatively imposing on our lives?
Always remember that you have a choice.  You can surround yourself with positive people and messages.  Even if there is one negative person you can't get away from—a parent, spouse, or coworker—you can mitigate the impact by having more positive people to talk to, bounce your ideas off, and get advice.  Don't try to convert the nay-sayers—that would only drain your energy.  Just shift your focus and energy elsewhere.
What do you think prevents most people from living their joy?
Old habits
Too busy
Don't know they can.
Feeling smart. A friend told me pessimists are more often right, but optimists are more often successful!
In "Live Your Joy" you talk about a character called Mr. Smelly. Who is Mr. Smelly and how can he prevent us from living the life we were meant to live?
"Mr. Smelly" is the rude, flatulent, dirty houseguest I described in "Live Your Joy."  He insults me, discourages me, and annoys me—yet I make him lunch and invite him to stay overnight!  Sound absurd? Yet, I allow in my head similar "guests." I have thoughts in my head that are discouraging, rude, and insulting and I let them stay!  I don't think I am the only one who feeds the negative thoughts and makes them comfortable!
Yet those negative thoughts bring us down, prevent us from believing in ourselves and living a truly authentic life.  It is important to battle the Mr. Smelly in our brains…and not let him get too comfortable!
Speaking of your new book "Live Your Joy," tell us a bit about it and what inspired you to write it?
People were always asking me how I stayed so positive despite hard times—numerous surgeries to amputate my leg, abuse for years as a child, divorce, being a single mom, and more.  "Why aren't you bitter?" people kept asking.  "Live Your Joy" tells people about how I work at finding joy, being joy, and creating joy no matter how difficult things are.  In "Live Your Joy" you learn the essential skills of joyful living and success through fun-to-read, modern-day "fables."  There is a lot to take away and use, even though it is easy to read!
You can find out more about Bonnie and her new book, "Live Your Joy" on her website.  Thanks Bonnie for being an inspiration to all of us!