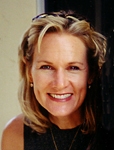 Jaqui Duvall has a long list of accomplishments to her name.  She is a life coach, mentor, trainer, facilitator and public speaker.  But she hasn't always been a successful dreamer.  Find out how this accomplished maven went from corporate world life to living the life of her dreams.
You were doing well in the corporate world, what made you decide to leave?
I had been working in a series of jobs for many years…but feeling unfulfilled. I had a growing urge to do something that would make a difference in the world and in people's lives.  Through a series of experiences I realized that I had been holding on to the security of a paycheck and totally ignoring my need to create. So when I got laid off, it was very clear to me that it was time to do something different.
How did you know you were making the right decision?
I guess it's hard to describe in words, but I just had a feeling. A part of me knew that this was the right path for me. Initially, I had no idea what I was going to do, but I felt so elated to be released from what had felt like a prison that I felt certain it would work out.
What drew you into coaching?
Within the first week after being laid off, I learned about Life Coaching. I felt overwhelmed with excitement and certainty that this was the right path for me. I was drawn to the opportunity to make a difference in people's lives, and to utilize my life long passion for growth and learning and especially to facilitate that for others. And finally, I discovered that coaching could be a very spiritual experience and since that had become a very important aspect of my life, I was delighted to find yet another way to express it.
On the road to fulfilling your dreams, did you have any doubts? Fears? How did you deal with them?
Absolutely. Whenever we step onto a path of uncertainty into an unknown future, there will be doubt and fears. In fact, I would say that fear is a good sign that we're pushing against our limits and growing, as long as the fear isn't paralyzing. In which case, we need to face it to the best of our ability and that is exactly how I dealt with it. Please realize this is not something that happened over night, it was a process that has happened over many years and still continues today. There are many processes for dealing with fear and all with the practice of connecting with our "inner" selves in a more conscious and present way so that we loosen the grip fear has on us. Then we can literally channel energy through us to the manifestation of whatever and wherever our creativity takes us.
Have you had a defining moment when you knew you were living the life you were meant to live?
I've had several. Times when I was teaching a class or working with a client when I saw a light bulb go on for someone. When something I said made a difference in someone's life. There are times when I'm speaking that I feel like I'm "in the zone" so to speak, when the words flow through me without thought or effort. It's times like that when I know that I'm doing what I was born to do.
What advice would you give others looking to face their fears and follow their dreams?
Don't try to do it alone. Even coaches have coaches. Each of us is limited by our own beliefs, it's very difficult especially in the beginning to see outside that box. Its helpful to have perspective from caring, objective others. Become a non-judgmental observer of yourself. Begin to notice the feelings, thoughts and body sensations that are communicating your inner experience. They are there for a reason and they have great wisdom for us. Journaling is a great way to begin this practice.
What inspires you?
I am inspired by uplifting and heartwarming stories of transformation and growth as well as compassion and love. People and animals crossing the lines of normal interaction and connecting to help and support others. I'm also inspired by beauty in nature and music.
As a coach and mentor you must see a lot of people wanting to fulfill their dreams. What is the biggest obstacle that people face in doing so?
Fear, fear and more fear.  It appears that fear of success more than fear of failure is stopping people. What I notice is that when we have low self-esteem or limiting core beliefs, pushing the bounds of our limited image of ourselves can be absolutely terrifying. I see people who are completely paralyzed or practicing self-sabotaging behaviors to unconsciously prevent themselves from ever achieving beyond what they believe they deserve. People have so much unhealed "stuff" that the practice of covering it up takes all our available strength and energy. If we learned how to actually process our feelings in a healthy way when things first happen, we'd have a lot less fear and a lot more people fulfilling their dreams.
What would you like people to know about you and life coaching?
There is a beautiful Buddhist proverb that says, "When the student is ready the teacher will appear." Life has been my teacher and my own need for new skills has been my greatest motivator.  One of the greatest gifts we can give ourselves is to ask for help when we feel stuck or uncertain. Coaching grew out of a common need people have for a guide to help us navigate the confines of our own thinking, to help us get out of our own box, so to speak. Among the services I offer are, Life Coaching, Spiritual Counseling and Workshops. To learn more, visit my new and continually expanding website at www.theevolvingself.com.