Anyone catch the last episode of Sex and the City this weekend?
I spent a lazy Sunday in bed when I saw it…
That simple, but elegant string of crystals Carrie wore in Paris (the one that fell apart when she fought with the Russian and was rescued by Big).
After thinking about it for a minute, I wondered what stopped me from making my own. It looked simple enough. And I was in dire need of a break after a long week, a surge of upcoming projects and feeling out of inspiration to write.
So here we go…
I went to Michael's in the hopes I would figure this out when I got there. That's when I saw this: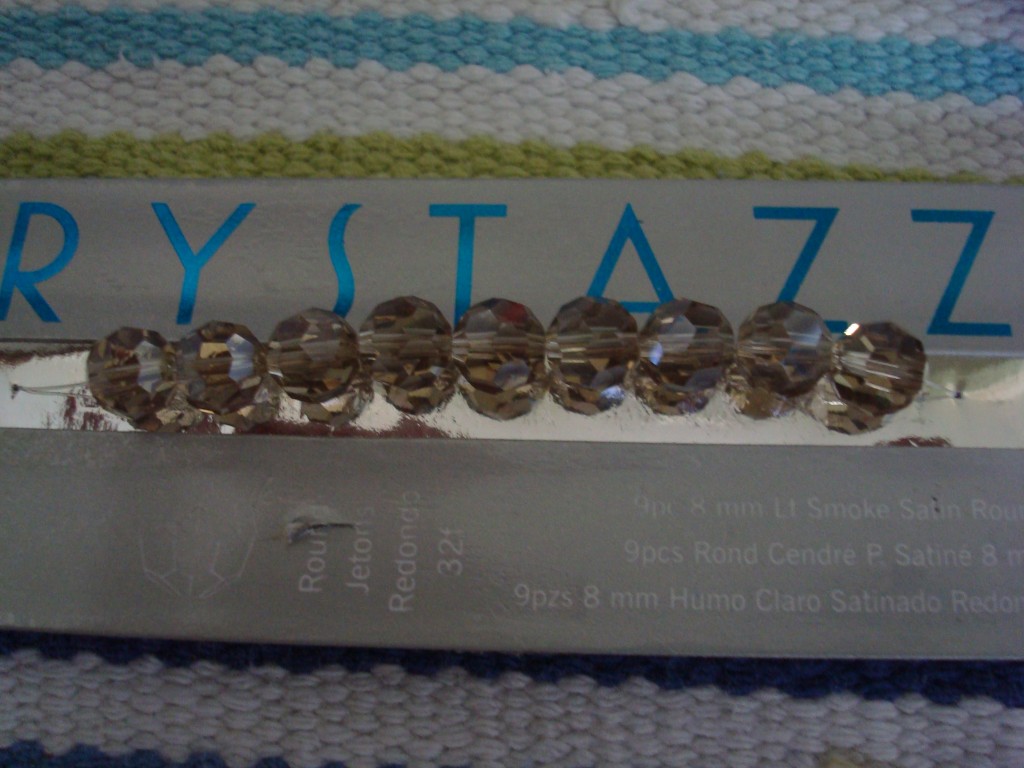 I got it for $4 including tax. But I was a tad bit bummed that I didn't have a 40% coupon with me. Was still happy I found this one though. It's not the same color as Bradshaw's version, but I decided this one with subtle gray tones was prettier.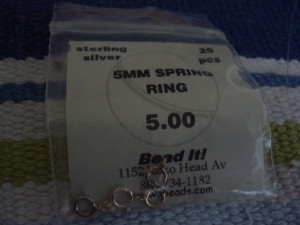 I took out an old spring ring and closed ring I had since I first started making jewelry probably a decade ago.
Here's how I did it:
I used fishing line as my necklace strand and estimated its length. After I cut the old line, I threaded it through the spring ring. (There's a tiny hole in the spring ring that you might not be able to see in the photo.)
Next, I pulled those beads through the line. Easier than making a flower lei, I tell you.
Then, I took the closed ring added it to the end of the line and secured it with a knot.
That's it!
No joke.
Here's how it looks: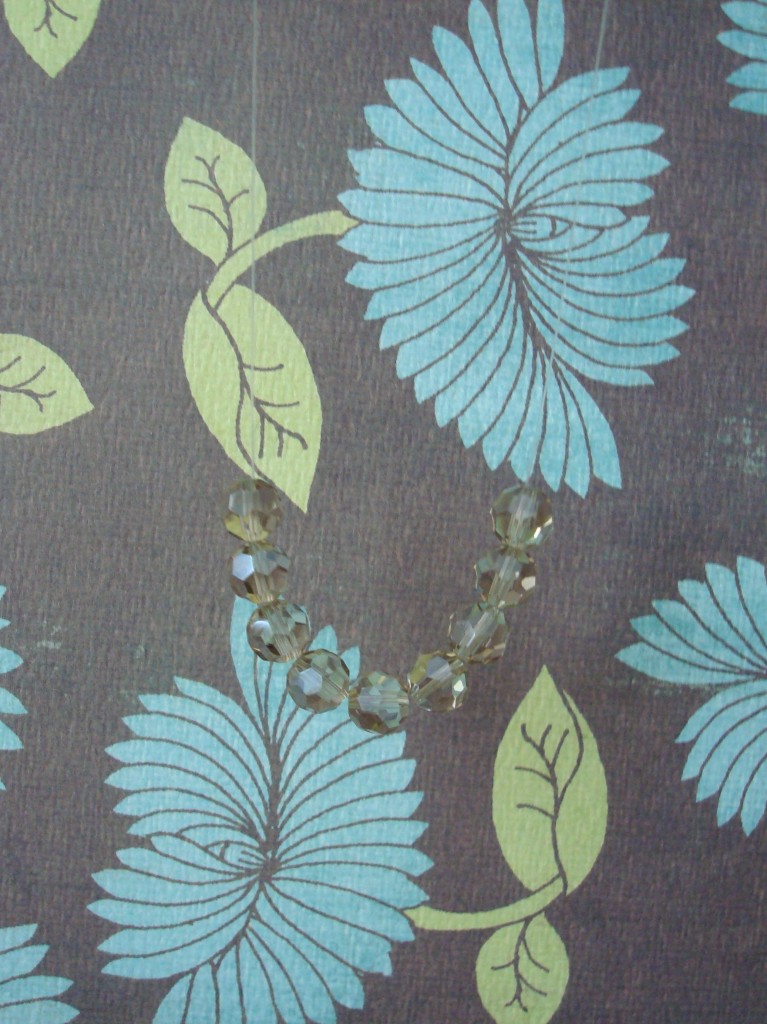 Now for the close-up: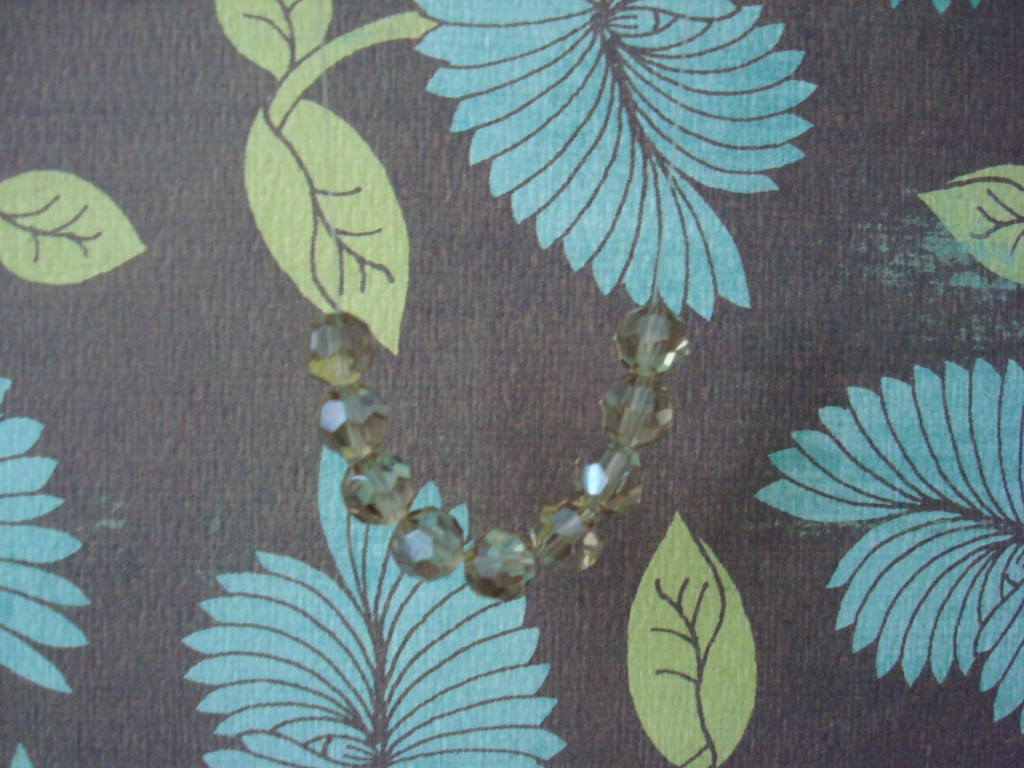 And one more for good measure: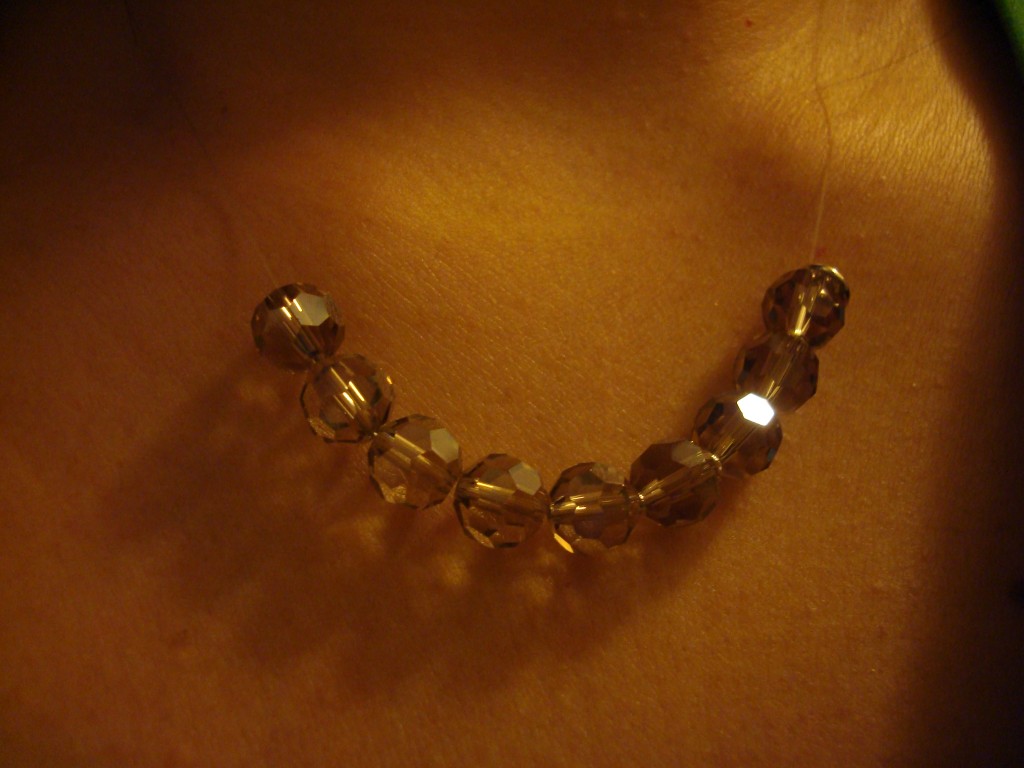 This $4 creation made me smile.
Have you finished a project that made you grin ear to ear recently?
*If you want to skip the DIY and buy your own, check out this Etsy version here.