I serendipitously found a thrift store today on my way to pick up cheesecakes for a friend. Peeking my head through the window, I knew I couldn't pass it by without taking a quick stop in.
That's when I saw it.
I fell madly in love with an antique bicycle displayed in the store. It was $10, but the money will go to a counseling center so I felt a little less guilty about my purchase.
Since I am a big fan of bicycles and cycling, I knew I had to get it.
Here it is: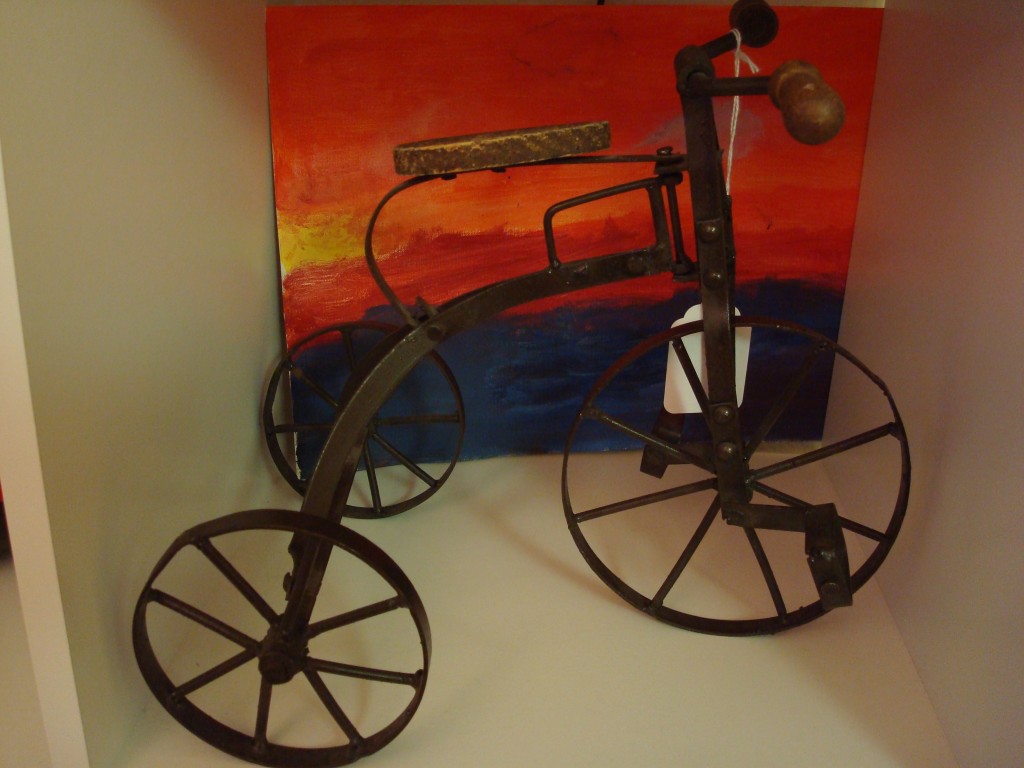 Isn't it cute? Okay maybe not as cute as this. But it's a close second.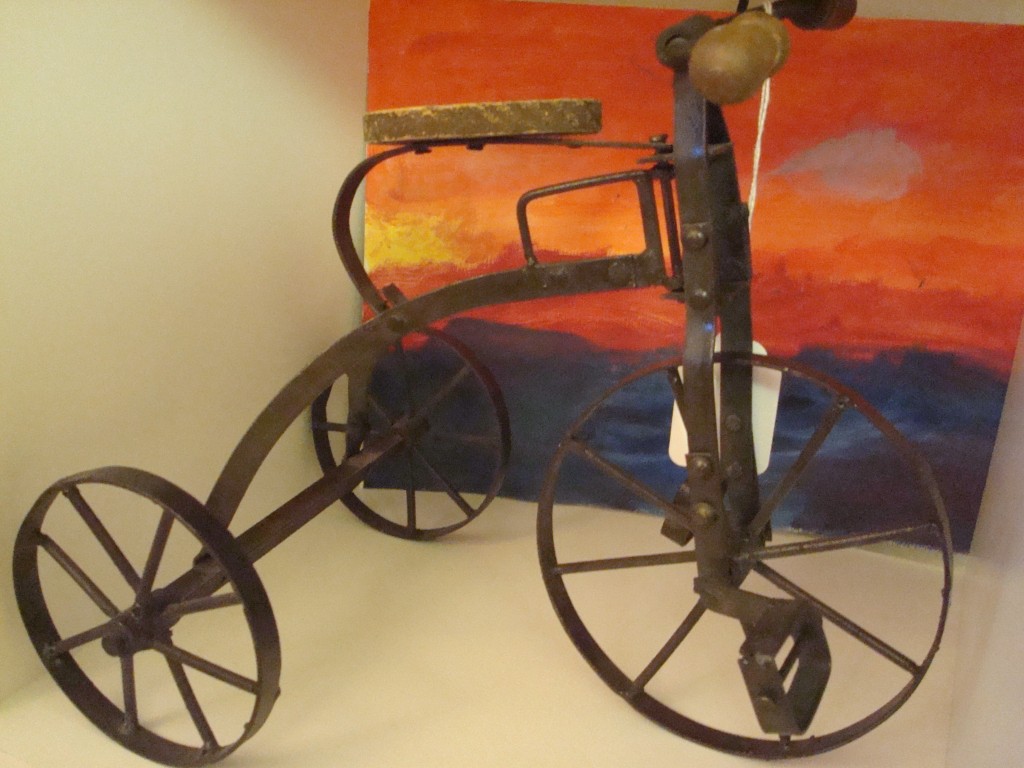 Technically, I didn't create anything. But I'm thinking this beauty might get a coat of fresh white or aqua paint one day.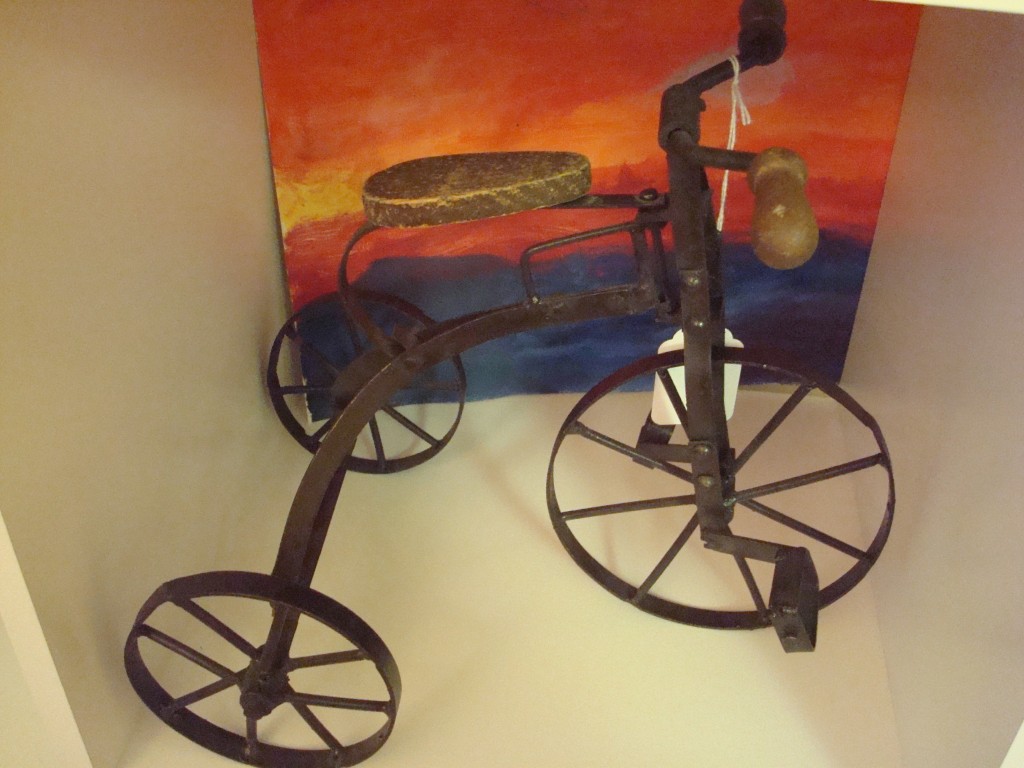 Plus, I think it's so inspiring. Looking at it is bound to inspire me to create.
How about you? 
Found anything especially inspiring recently?