I just returned from a much needed trip that unleashed several unexpected hot spots for inspiration. The kind of vacation that makes you re-think what's truly possible in your life and that redefines your role in it. All in all, the travel of a lifetime. Have one of those lately?
I'm excited to share with you the details. But for now, check out this photo I took: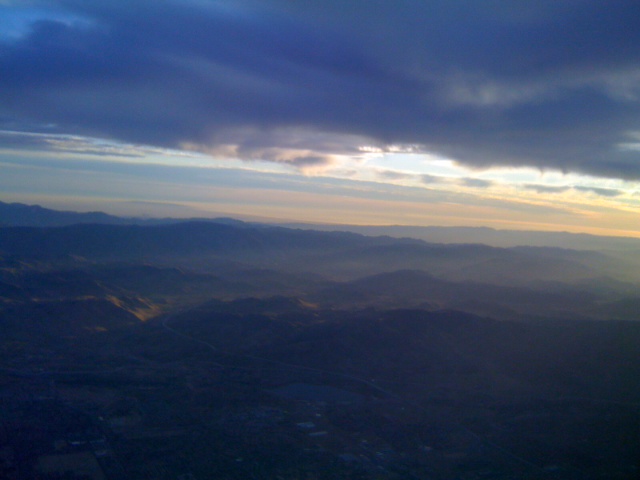 Can you guess where this was taken?
How about with my iPhone in a plane overlooking the sun setting on my way back to California? Guessed right or are you surprised?
It's a great re-[mind]-er to me to stop, pause and really see the extraordinary in the ordinary. Sometimes we need to be up high to see what's glowing down below. Hope it brings you a shot of inspiration for your Wednesday.