What You Take for Granted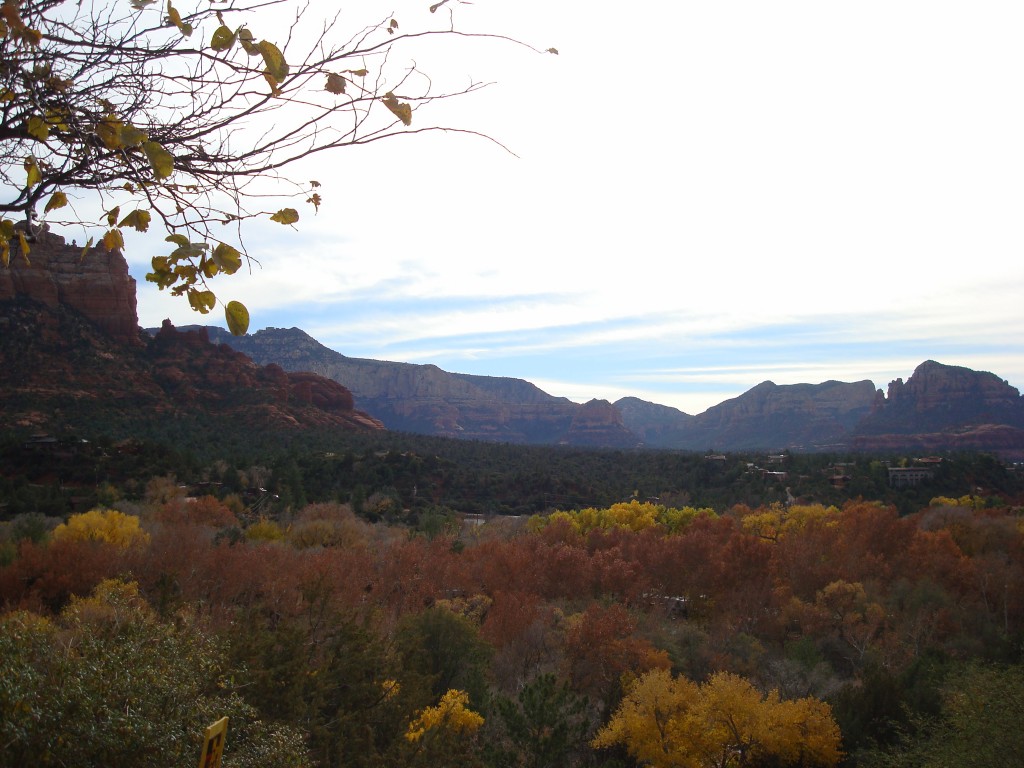 It's easy to take life for granted. I have a butt-shaped indentation on my couch to prove it.
Every morning I go from my bed to my desk to my couch. Most days I muster up enough energy to go to the gym. But I spent the majority of my waking hours planted in a chair, a couch or my bed.
Not very inspiring. And I have to admit, as someone who loves to use my writing to inspire others, I was in dire need of a shot of inspiration.
I found it on a trip to Arizona recently. What I discovered in gold autumn leaves and rust colored red mountains was an insane amount of gratitude.
I felt this tiny.
In a world that was this big.
And I realized that all around us are pockets of inspiration.
It is in that big sky with stars that really do twinkle like diamonds, in the wind that gracefully shakes autumn leaves and in the transition from one season to the next that does so seamlessly, automatically, without fail.
We're often just too busy to witness it.
While we're running around preparing fancy holiday dinners and finding the "right" outfit for our next party, we're MISSING it!!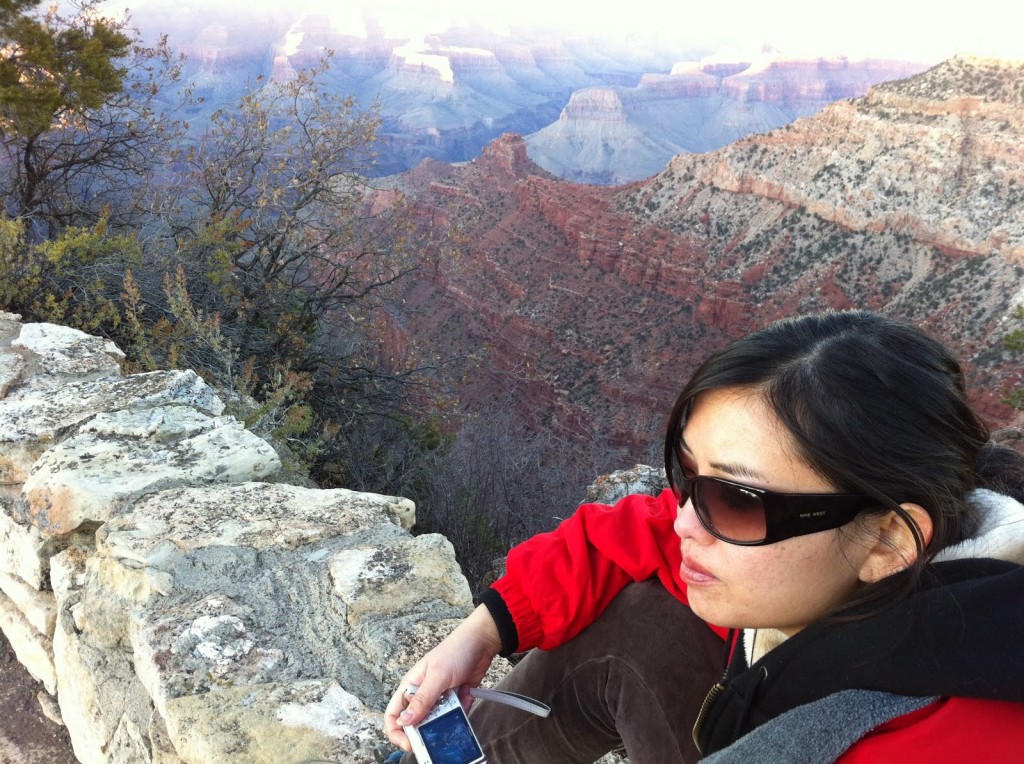 And that makes me so sad. It reminds me of a poem I wrote last year in December. Here it is. Hope it will remind all of us to pause a little during the busiest time of the year.
Winter Poem
I don't worry about getting to the mall on time,
Or pushing past cars to get to the head of the line.
I only worry about the bright leaves like lemons hanging on a fading tree.
The piles of yellow, orange and red that start slow,
And cascade down like molasses,
Gradual, then
Falling quick and swinging
Like a pendulum,
Back and forth,
Tumbling ever so carefully
Like white grains of sand,
Sliding down silky formed hourglass,
Into piles of time.
I grieve the bareness of the decrepit trees that remain
Standing like tombstones in a funeral line
Quietly choosing its next victim.
I see the child waiting to kick the fallen pile,
The season in transition
Preparing to change hands as athletes passing a baton,
Exchanging life from fall to winter,
And though those mounds of bright yellow leaves are an accumulation of summers and springs long ago,
Happy youth,
Well-worn memories,
I bemoan the loss.
I grieve for those who don't see it
Honking their horns
In a futile attempt to go an inch closer to nowhere.
I worry about them and the world
And the preciousness of those leaves
Passing by my window,
Falling forever unnoticed.
I worry about who will pick them up
Or if they will stay and melt into the ground.
As I move forward,
I am conscious of the passing
and sadness creeps
anxiety beckons
as I realize
I cannot control it,
And though I'd love to sit there and pause
And watch as another leaf falls,
I know I too cannot stop.