I missed you guys last Friday. But I'm back with a new project. I'm still working my way through my 2012 calendars. It's a slow and imperfect process. Yet, that's what creativity is, isn't it? It's all about the journey, not the destination.
So here are my February and March months: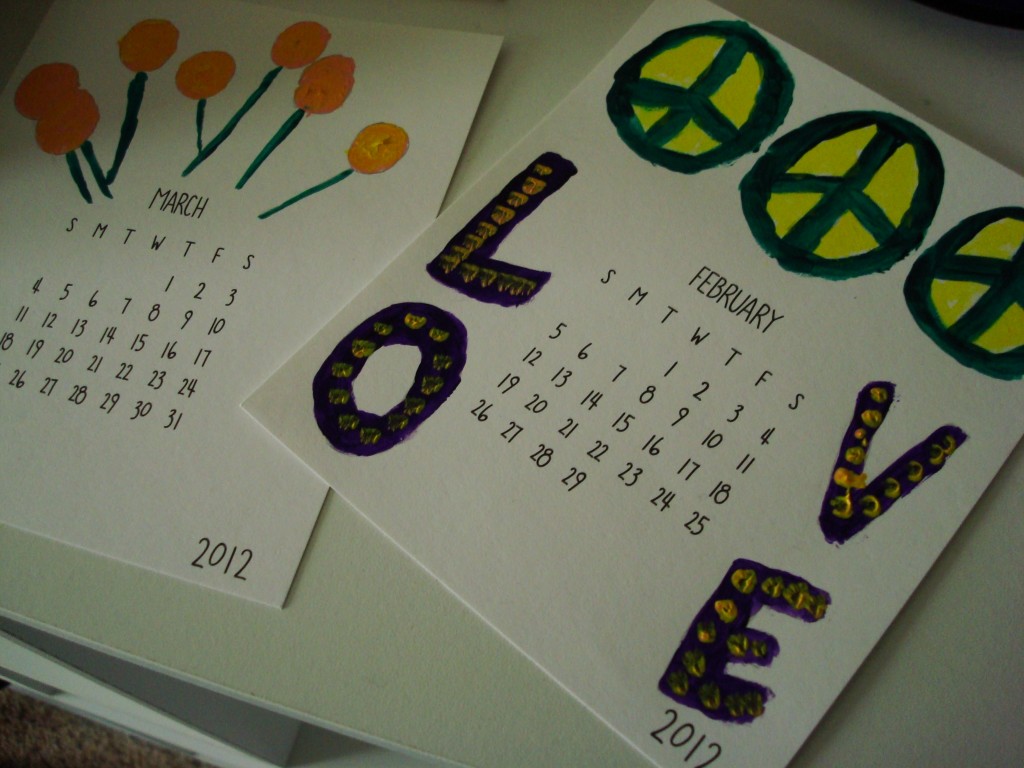 The inspiration for these duos has actually come from CB2 catalogs. Catalogs are one of my favorite forms of inspiration in fact, not just for painting, but for copywriting too.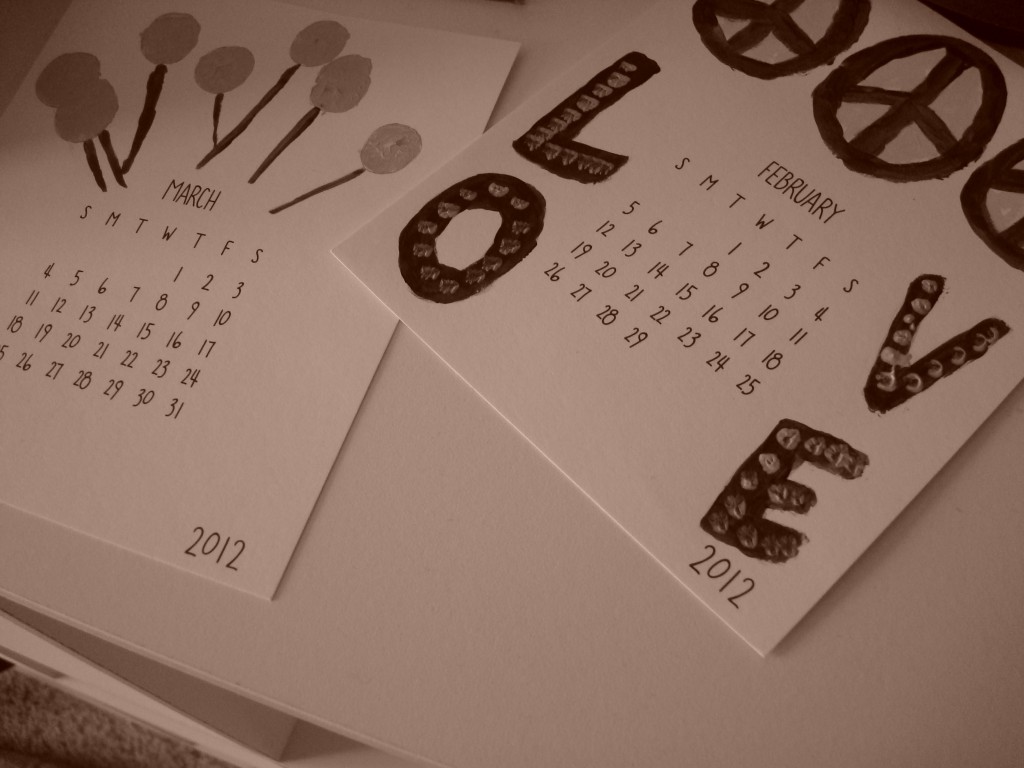 And here's a black and white one just for fun. {P.S. I only recently figured out I had the option to go black and white, sepia, natural and bold on my digital camera. Yes, I'm slow.}
I have to end this quick creative Friday post with a quote I just saw and shared on Facebook via @OprahWinfrey:
"It took me a long, long time to realize we're not meant to be perfect. We're meant to be whole." – Jane Fonda