When I was scoping out Anthropologie over the holidays, I caught site of some amazing baubles. Some I wanted for my own. If only I had a unlimited budget, I'd grab them all.
But sadly, I could only ogle them. And go home with a few ideas to make them mine, but cheaper.
Here's my inspiration: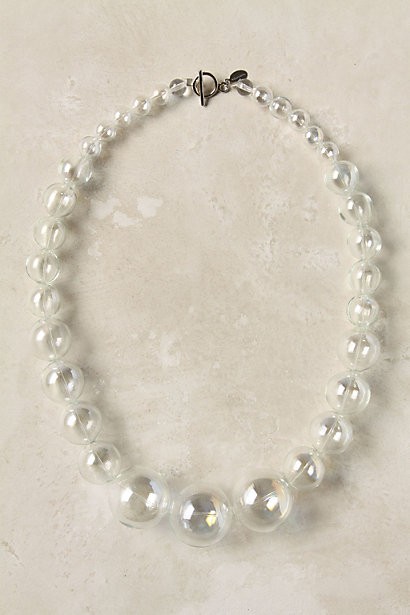 Gorg right? It's called Sudsy Glass Strand and sadly they no longer have it at Anthropologie. And they don't have the price either. But I do remember it was expensive. Too expensive for me anyway. But I also saw this as an exciting challenge. And decided to make it my own.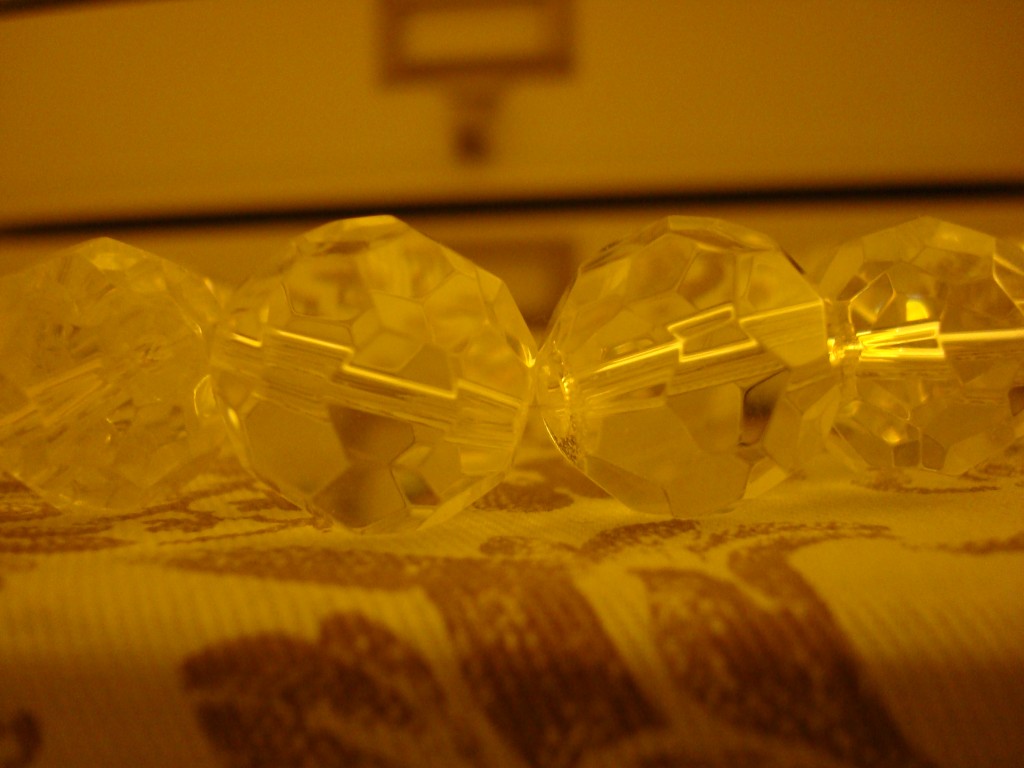 How I DID IT:
Basically, I took my skills from a one day class in jewelry making that I learned over a decade ago. Then, I grabbed these clear jewels from Michael's. (I couldn't find ones exactly like those at Anthropologie. But these were a lot cheaper.) And then I threaded them through fishing line. (My dad's fishing line and his rusty pliers come in handy for jewelry making.) I used my crimp tube, spring ring, and close ring to finish. It took about 10 minutes or less to do it. And I ended up with this: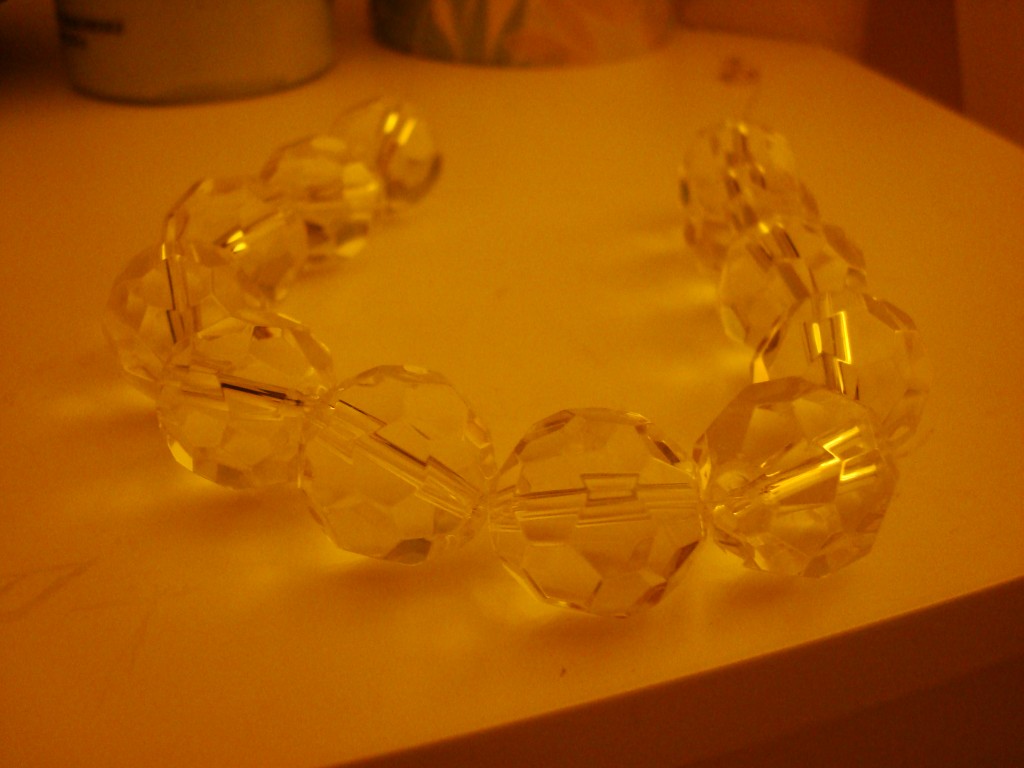 While it's heavier than most of my necklaces, it gives what my husband calls a "fancy" look to it. And that makes me pretty happy.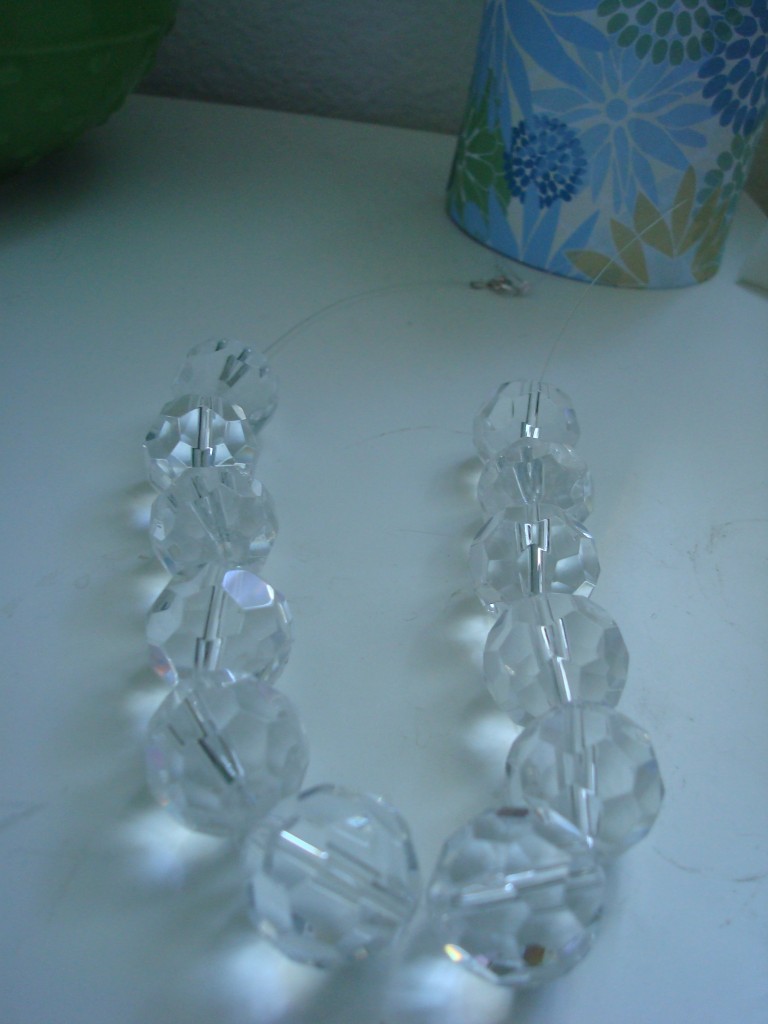 Got anything that makes you feel fancy, but secretly is pretty cheap? Share please.