Creative Friday: Reusing Bottle Caps
I'm not much of a bottle drinker. I rarely drink soda. But when my cousin handed out Hawaiian lilikoi soda for the holidays I was smitten. Those pretty pink bottles gleamed and was admittedly a nice once-in-awhile sweet treat.
While I forgot to snap a shot of the bottles themselves, I did catch a few photos of their cute vintage hula girl caps. They were definitely save worthy and I realized immediately that they would be the perfect little additions to our refrigerator.
All I needed for this easy craft was a glue glun (which I thankfully already have) and magnets (which I nabbed at Michaels for <$1.50 with a 40% off coupon).
This may be one of the easiest crafts I've ever DIM (did it myself).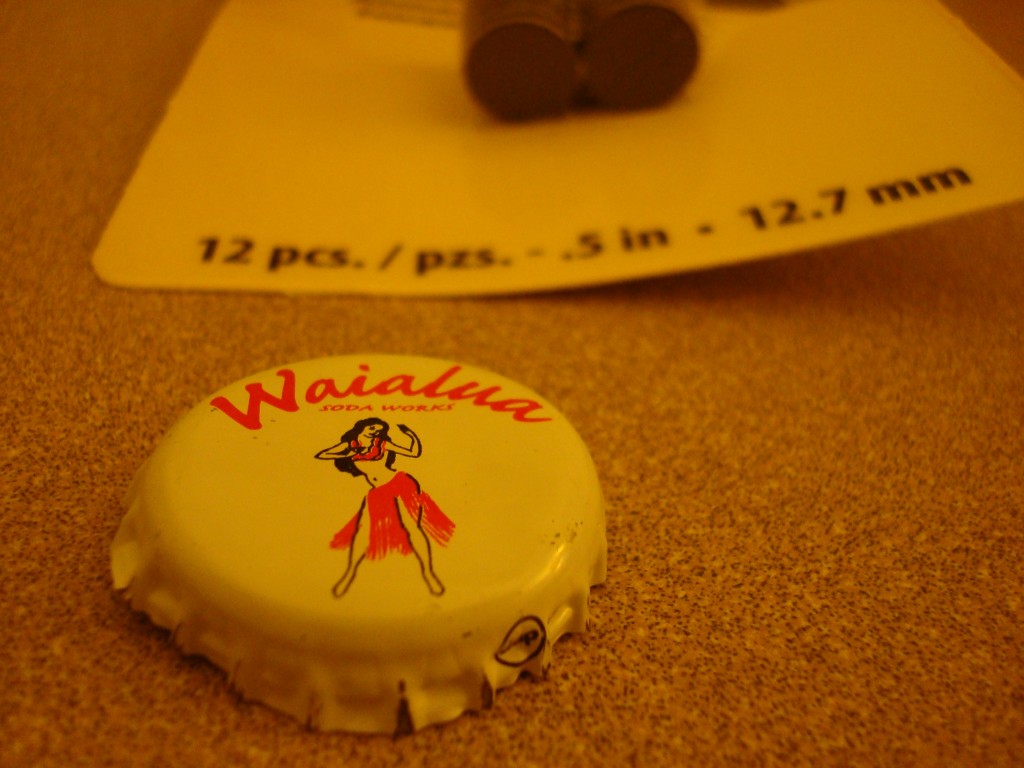 First, pluck off the soda cap off the bottle (and try to do it at various angles so you'll minimize distorted caps like this first one).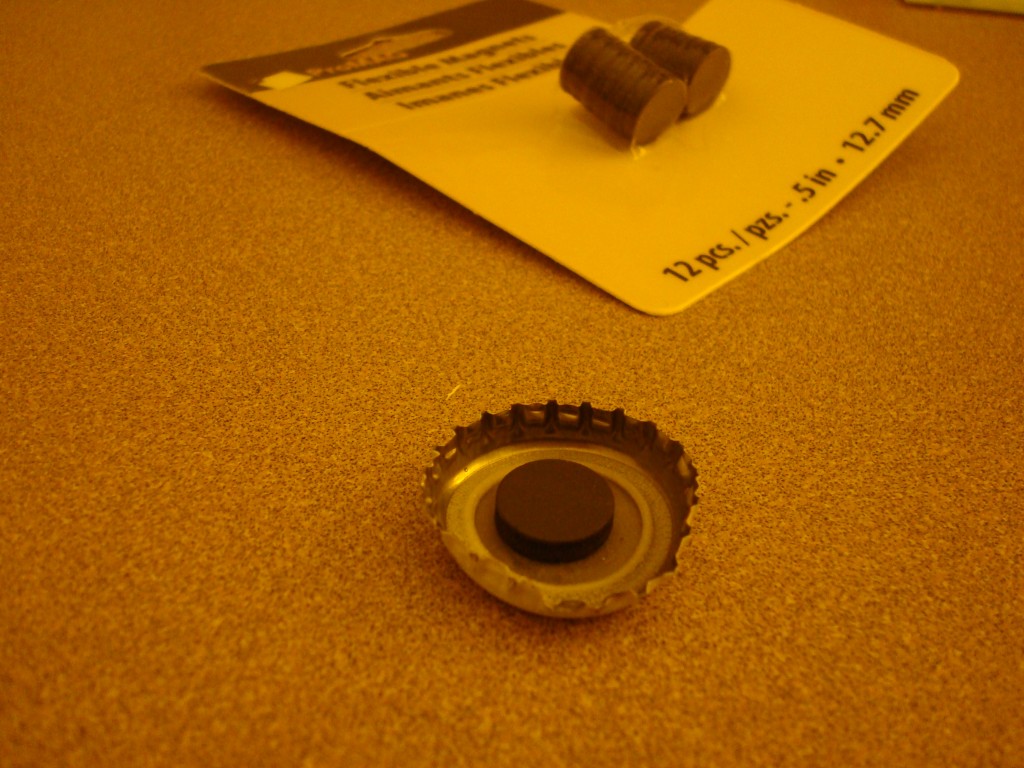 Then, flip the cap over and glue the magnet on. (These magnets come in 12 pacs and are .5in and 12.7mm.)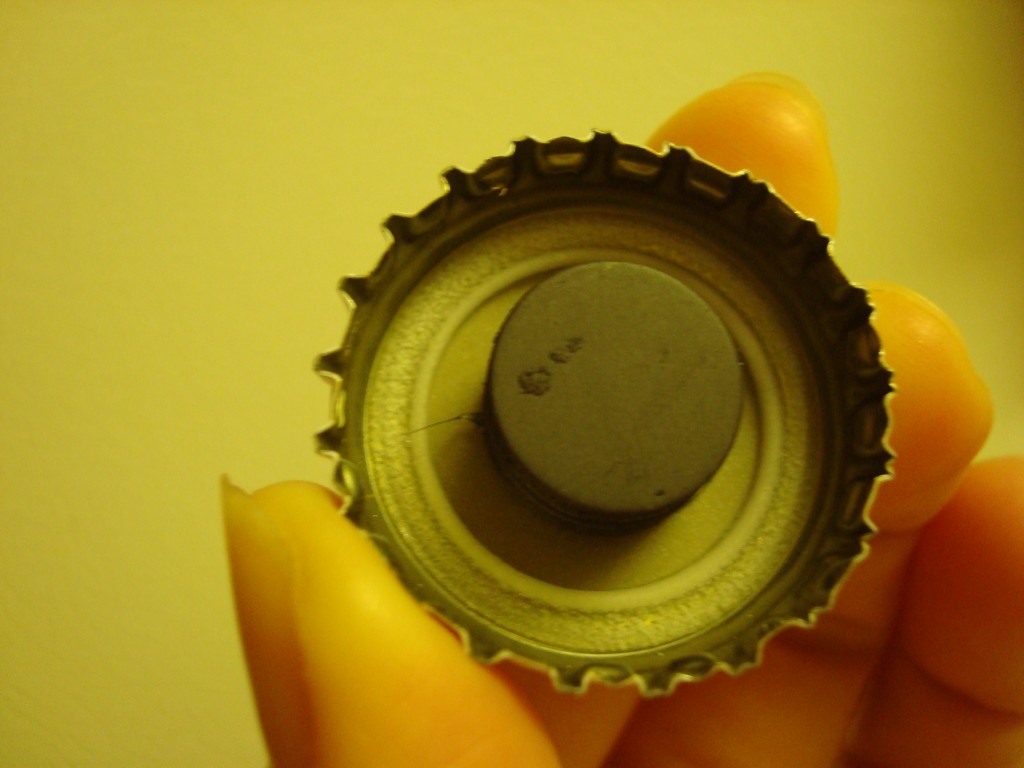 Because these magnets were small, I needed two to make them work. You can either glue the second magnet directly atop the first or just put them right on. The magnets hold together nicely without any glue.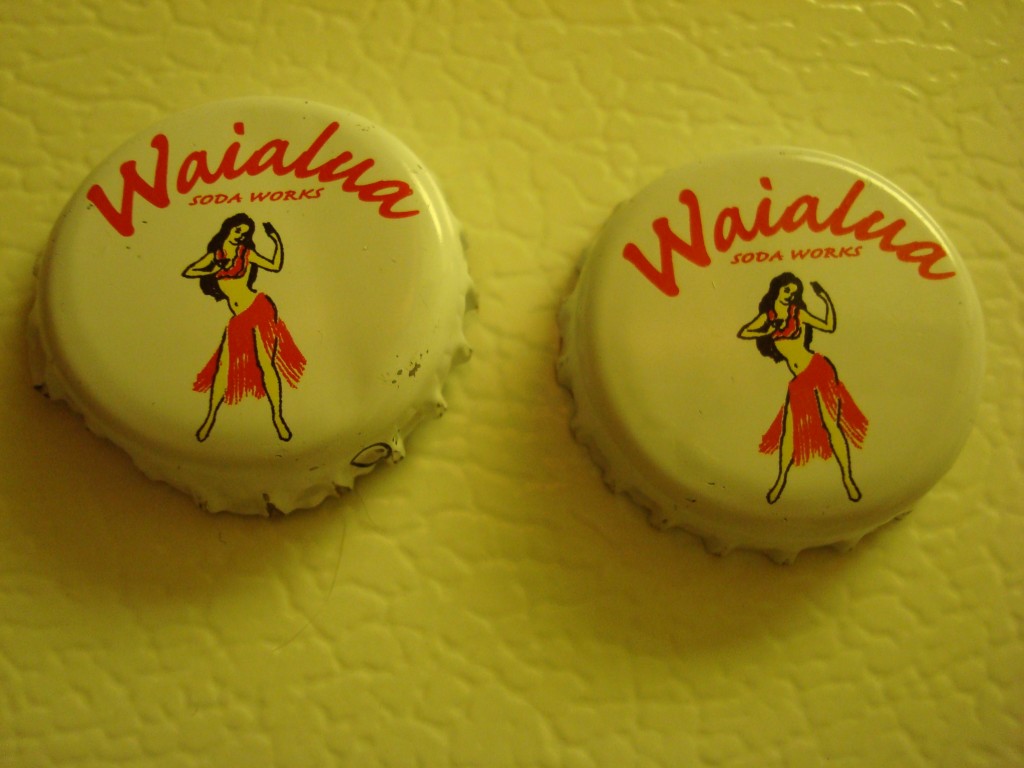 Bonus for me: The second set of magnets were already glued together. Love "mistakes" like that.