Crafty Fridays: Spring is Here!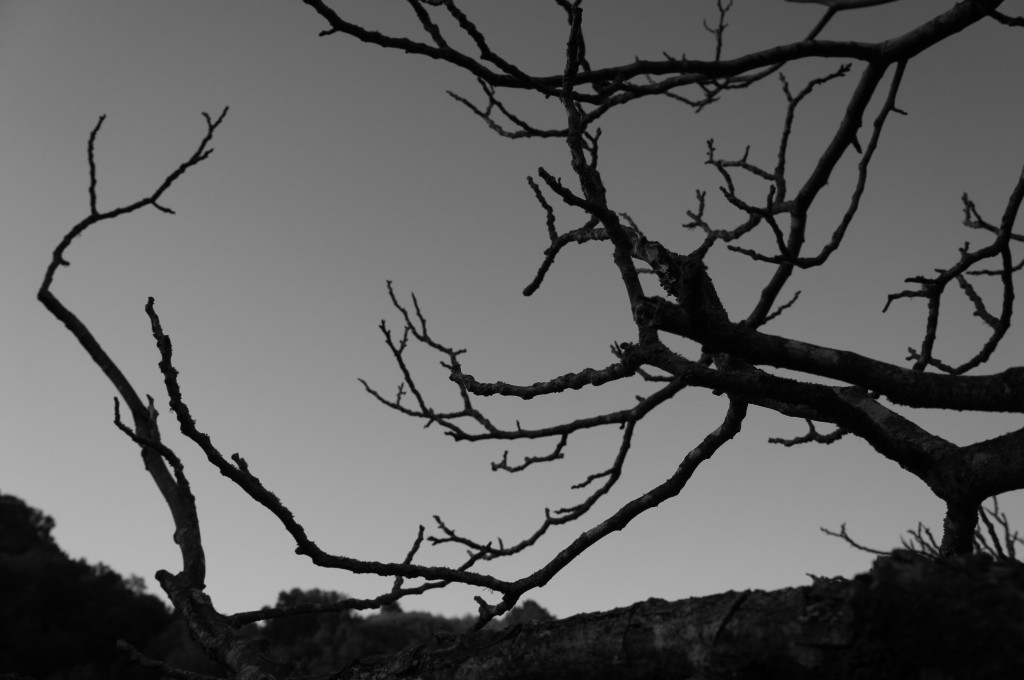 Well almost. Whenever the sun peeks out from the clouds, I feel like rejoicing the end of a long winter and celebrating spring, which to me symbolizes hope.
One thing that's helped me to shake off the last shot of winter blues is to paint. After my husband gave me these yellow daisies for Valentine's Day, I was inspired to imbue my own living room with a shot of color. Just like those new spring Target commercials I'm loving. Anyone else stop fast forwarding the DVR when you see those colorful commercials?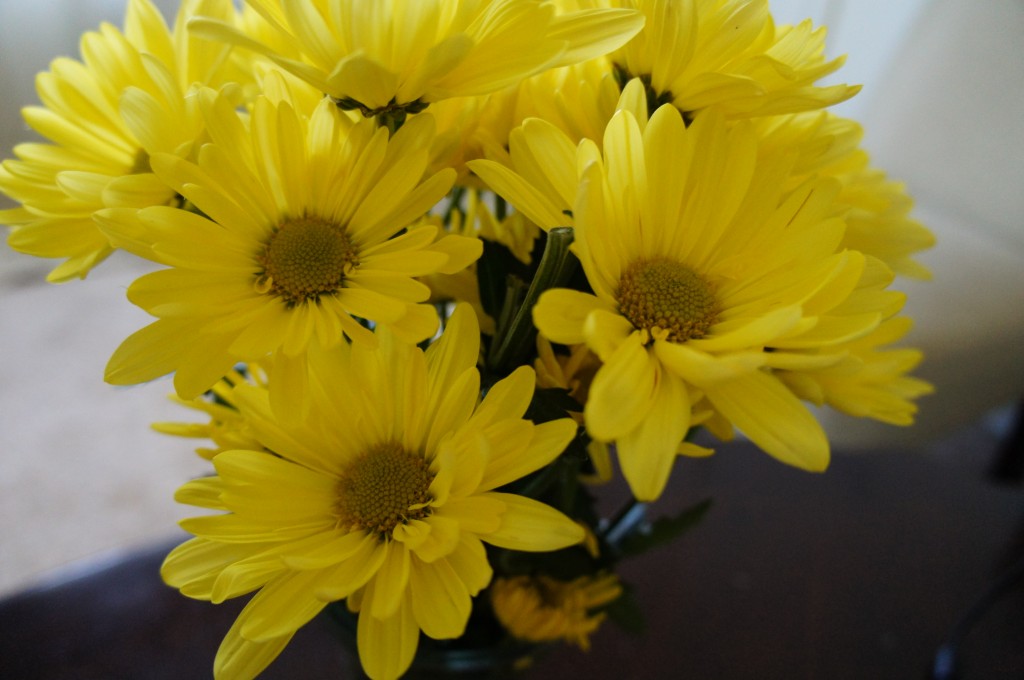 Anyway, as you can tell I've been enamored with photography lately, but still have a special place in my heart for painting. Here's my latest craft to celebrate the start of spring and the weekend. Hurray!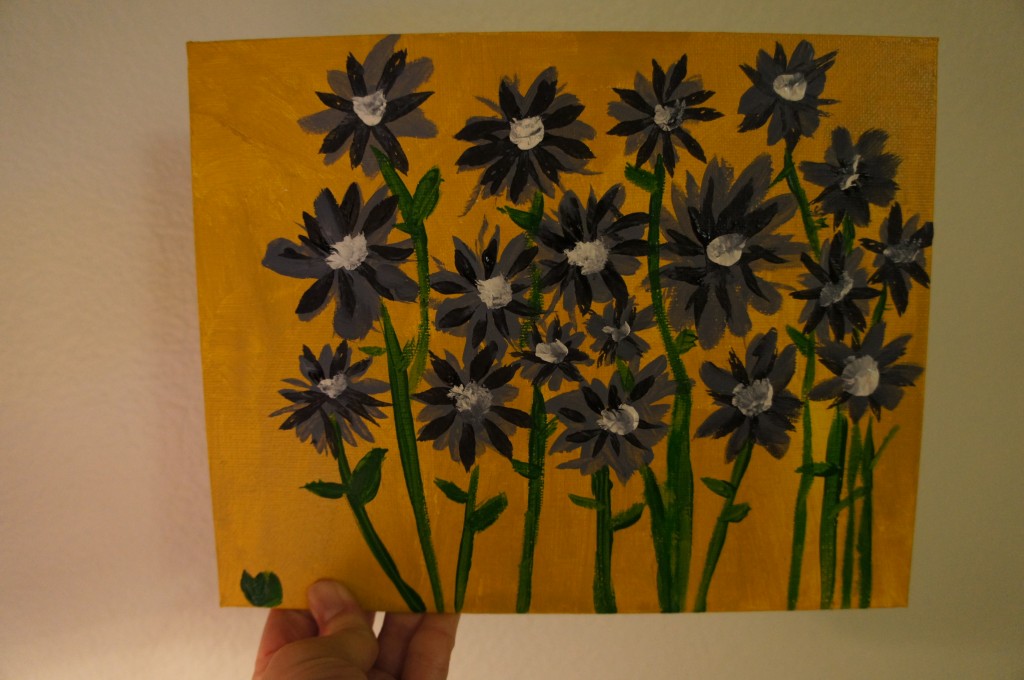 It's adding a pop of color in our home and for that reason I'm fancying it quite a bit.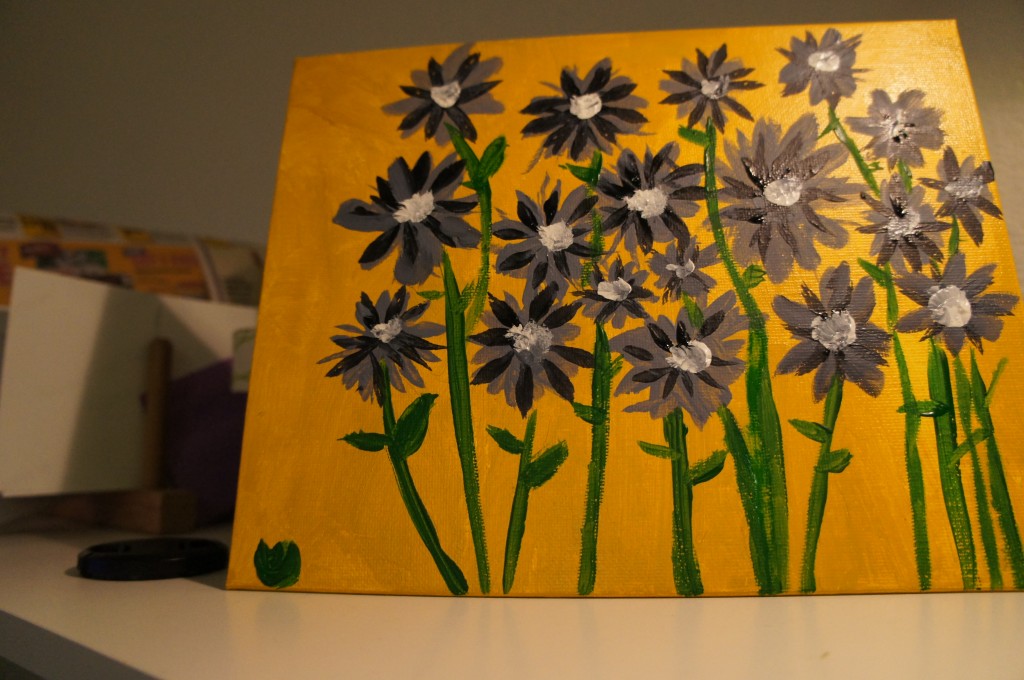 What my husband likes best about this little painting is the unintentional 3D effect I created on the canvas. With no training, I can't say I did it on purpose. But I always love and am grateful for serendipitous moments like that.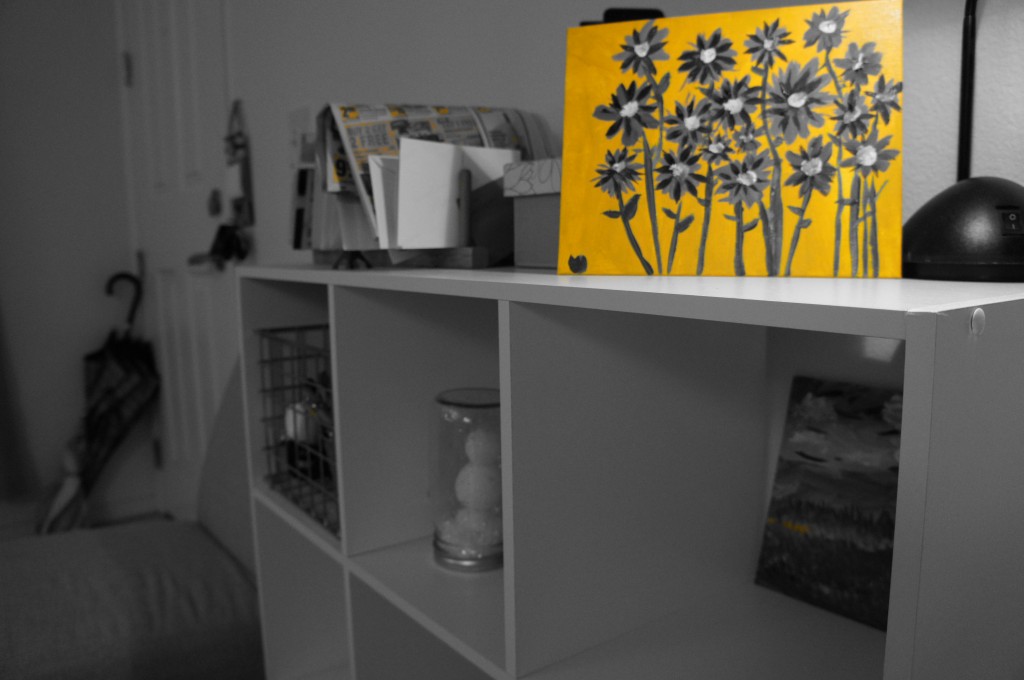 Working on anything you're proud of lately? 
Whether it's getting in your minimum word count, exercise count, or you finally did something you've put off for weeks, let's be happy and crazy and celebrate our latest endeavors here.