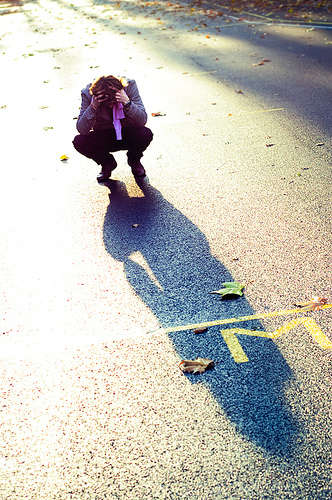 Loss is one of those inevitable experiences in life we have to cope with. Hopefully we don't have to deal with it until we're older and more able to handle the grief. But in any case, it's hard. Its impact devastating.
It's difficult to deal with whether we're dealing with the loss of a relationship, a job or a loved one (furry kids included). And one of the reasons why it's so hard is that it reminds us about how short life is. Every loss is like another dying leading us to our own inevitable death.
Sorry to be so grim. But we are talking about death.
While coping is never easy, I've recently found a ray of light to help me deal with loss in a new way.
I realized that the being, the job, the opportunity that we feel we lost has been a gift. And when it's ripped away from us, we forget that. I think we take for granted that life is short. Waking up each day feels like an expectation not a reason for gratitude. And we expect the same from those around us. We think that life will always unfold the way it has been and are shaken up when it's suddenly changed.
It's normal to feel angry, sad, and filled with despair when we lose something we love. But when we're past the point of initial grieving, I think we owe it to ourselves and the people and things we lost to find the gift in their presence. It's not only the empty space they leave which makes up the legacy of their life, but their entire life.
Whenever I feel like I'm falling into despair, I refocus my perspective. I remember that the time we have with people and the experiences we love are less important than the remaining impact they left on our hearts. I'd rather remember the gift than the anger. I'd rather hold onto their love than the loss.
And I think it's important to focus on their purpose of being here instead of why they left. We will never know why something we love has to end. Trying to find the answer to that question can only pull us down a road toward more struggle and suffering. Instead, I choose to find answers to why they were here in the first place.
It's not easy to deal with the sound of silence after something we loved was taken away. But I know that if we can continue to remember the love, hope is right around the corner…