Since we're still in the process of packing and unpacking, I haven't had much of a chance to craft. But I have moved things around for a little fun. Exhibit A: The coffee table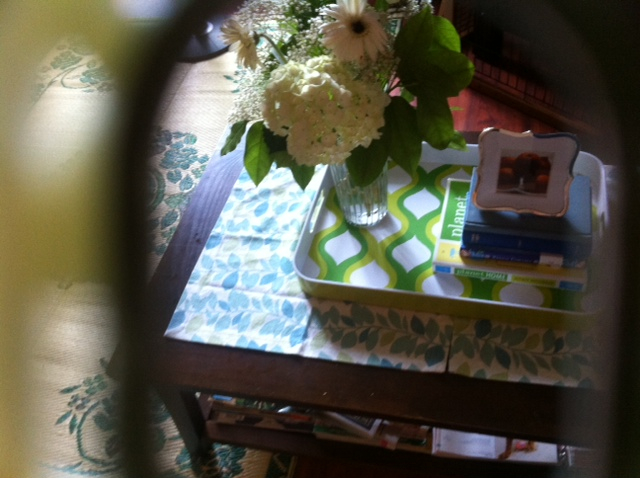 I nabbed the napkins at a local Kailua store Kai Boutique, the flowers were from my husband. Everything else I already had except the photo in the frame. It was an iPhone picture taken of my own homemade art ala oranges and printed on our printer. The framed looked was created courtesy of my iPhone cover. In other words, completely by accident.
Forgive me, if you find that amusing at most. I really need to get back to real crafting. In the meantime, here's an old post I did when I had more time. It's just me putting paintbrush to canvas scared out of my wits whether it'd turn out or not. It sort of turned out like tulips. What do you think?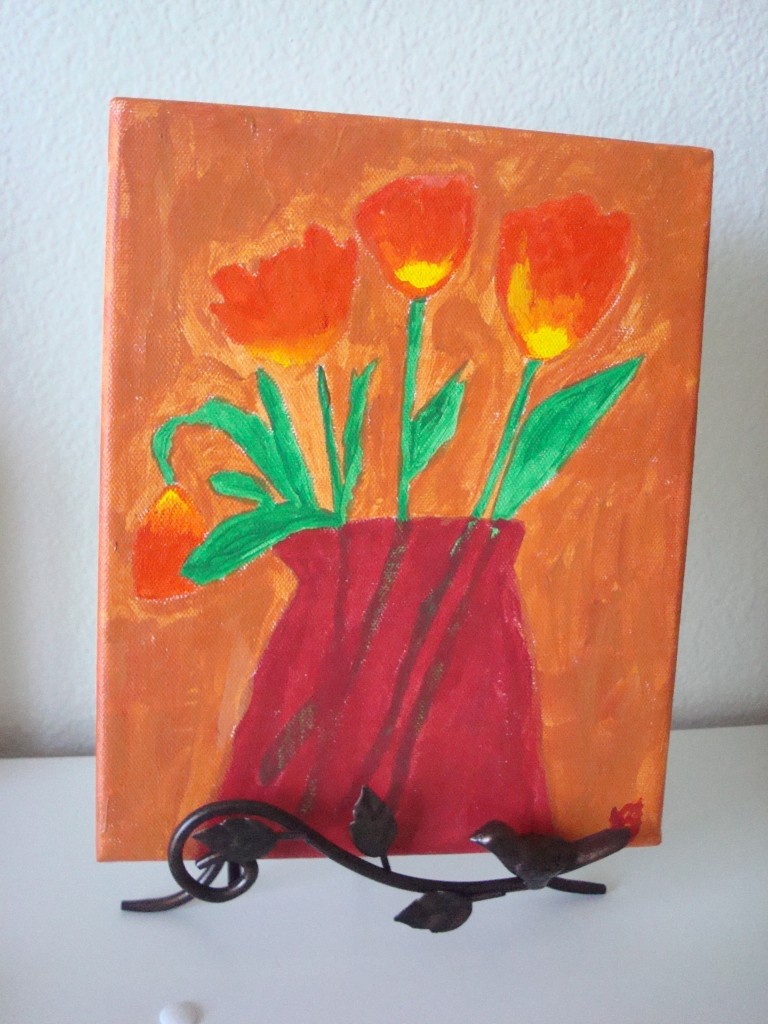 It was painted after another week of beautiful blooms bought for me by my husband. It's part of my weekly splurge, a little happy pick me up and something to inspire me for the week. This week I got hydrangeas. Not sure if I can tackle them yet. But we'll see…