I have to thank Ballard Designs for not only having a seriously sweet creative Creative Director Jill Brinson, but also for being an angel on Twitter. Who knew that a company as amazing as theirs would not only respond to their Twitter followers, but help promote their posts too? I'd recommend following them here.
Now it's time for my weekly wrap-up of visually stunning decorative photos. I post them for selfish reasons. Seeing pretty pictures helps me ease into the weekend and don't we all need that?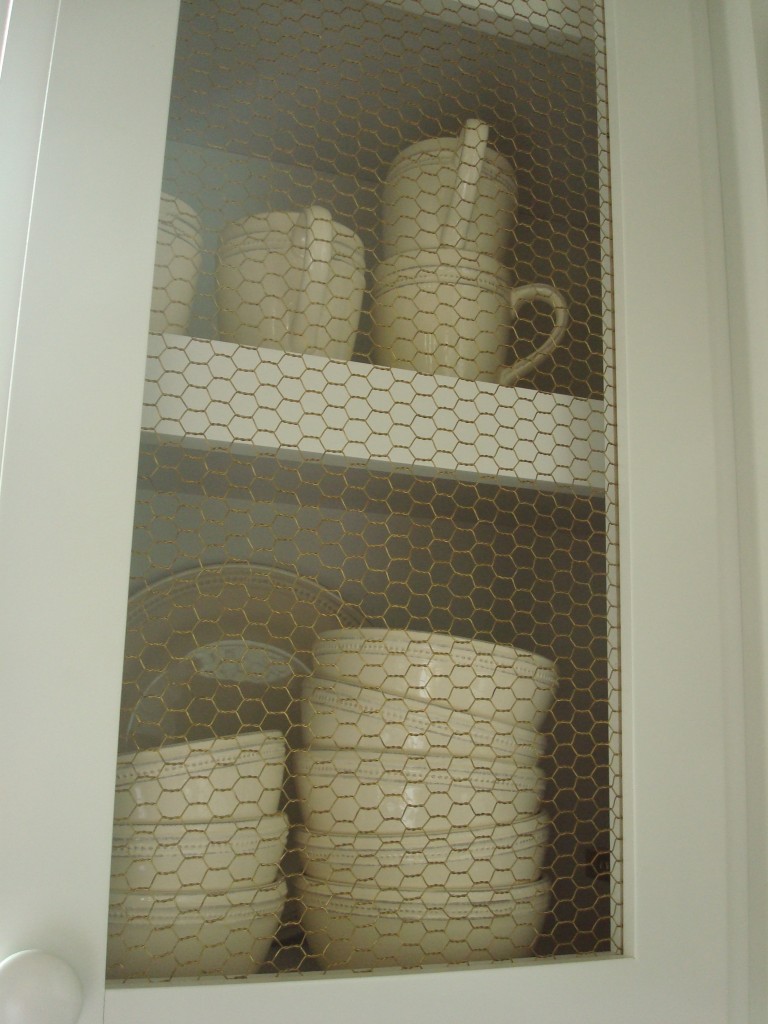 This cupboard from the Ballard Designs decorated home in Georgia is cottagy sweet. I love how replacing a part of your kitchen cabinet doors with chicken wire can add texture and charm. Don't you love that honey comb pattern?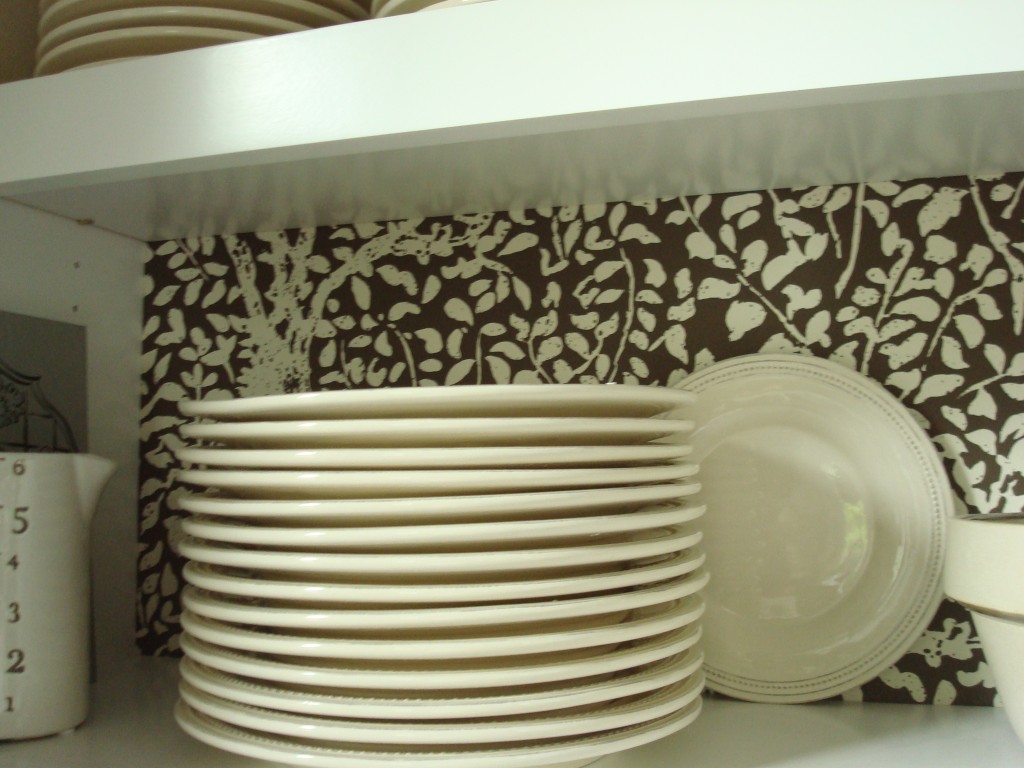 Another easy trick to update your kitchen cupboards? Remove the doors entirely and let wallpaper help shine a spotlight on your dishes.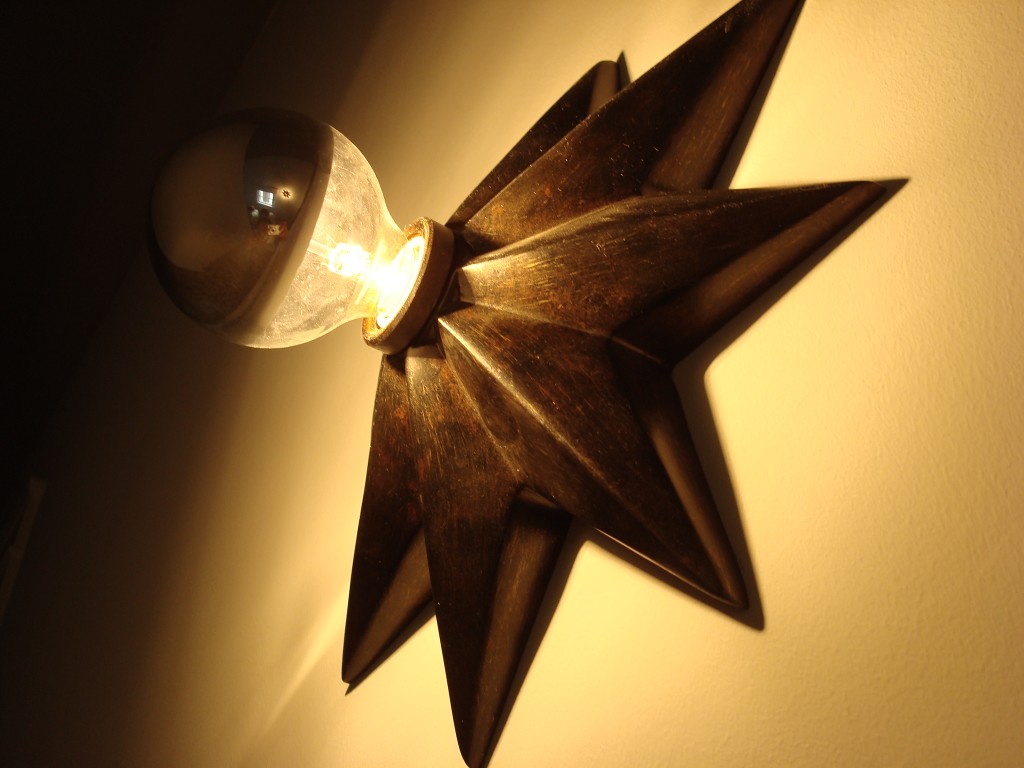 Amazing how a little light like this one can be the star of your home.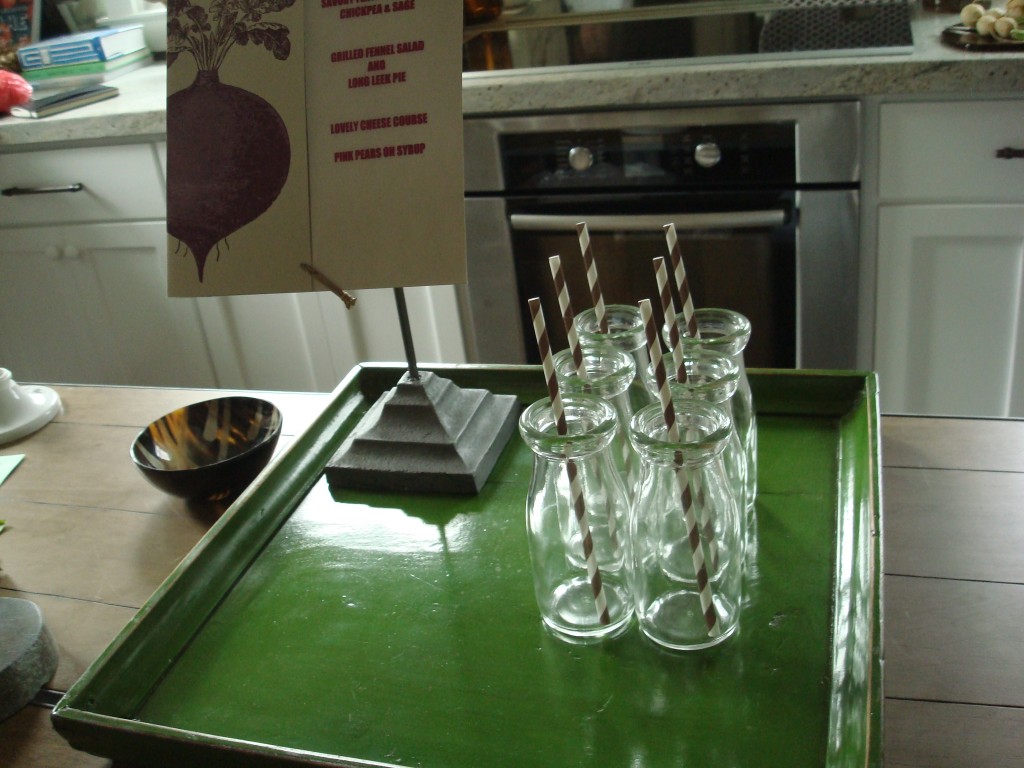 Super cute idea for a children's birthday party!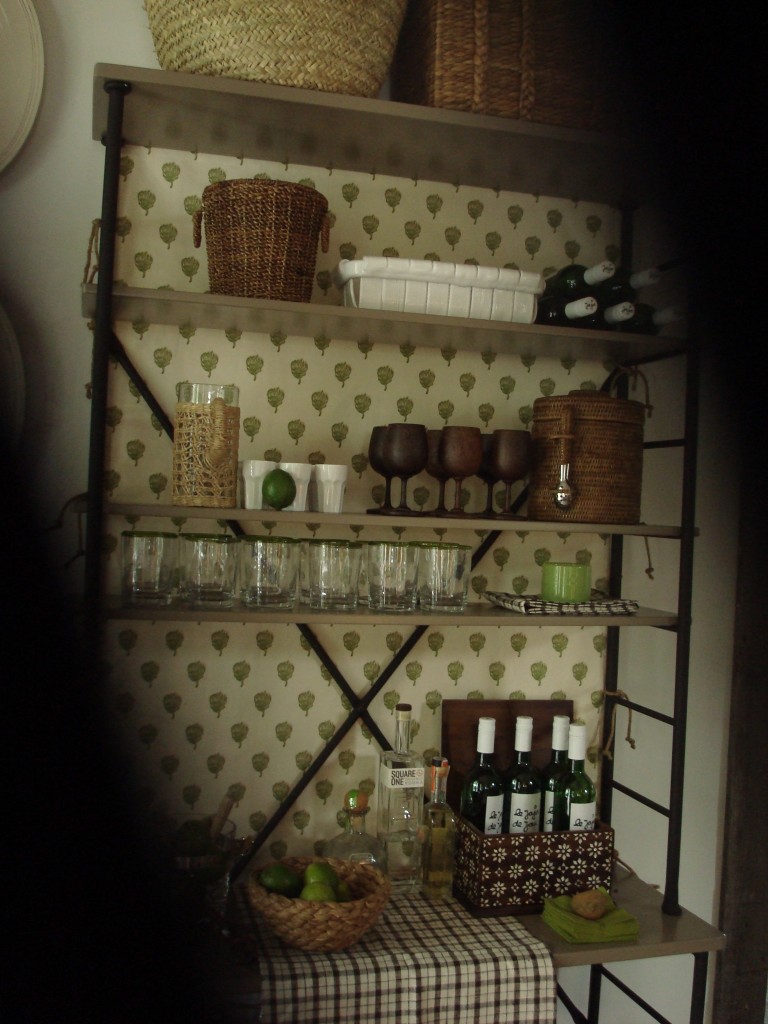 I love the idea of updating a shelf to a more chic feel by adding wallpaper right behind it. No installation necessary.