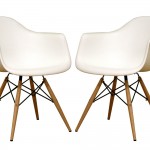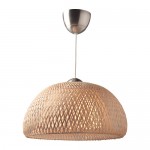 I've been in the process of buying our first home so forgive me if this platform has been sparse lately. But don't forgive me for neglecting creativity.
Creativity is the undercurrent of this blog. It is the root of anything worth its beauty and within its process contains the very essence of life itself. It doesn't matter if you're uber creative and masterfully write, paint, or craft for a living. It matters only that you try.
Every person is creative. The need to make something out of nothing stems from a sacred place. We were all "created." Anyone who has temporarily put down a paintbrush and taken up their computer instead has nostalgia for the first time they created something.
For you who sit and work and live and tend to your children, but do not tend to your own creative garden, this post is for you.
If you are harboring fear, anger, resentment, jealousy, discontent, boredom, lack of meaning in your life, you may be neglecting your creative self.
There have been many people I've met who are creatives at heart. They are dramatic and over-the-top, fun to be with, energetic, passionate. But the energy that could be spent on their creativity gets transformed into obsessively worrying, overworking, or an unhealthy focus/obsession on others.
Why would we miss the chance to paint or draw or be out in nature? We deem it unimportant. The older we are, the more we lose the voice that tells us this is important too.
I love what author and speaker Dr. Brené Brown says about creativity on her website and in her book The Gifts of Imperfection:
 "I'm not very creative" doesn't work. There's no such thing as creative people and non-creative people. There are only people who use their creativity and people who don't. Unused creativity doesn't just disappear. It lives within us until it's expressed, neglected to death, or suffocated by resentment and fear.
What have you given up as a result of neglecting your creativity?
Is it your life, your freedom, your sense of meaning, your self?
I've learned that when I choose to watch TV or internet surf instead of create, my personal and professional life takes a hit. The only way I can continue to grow, to feel purposeful, to feel grounded despite the chaos of daily life, is to partake in an act of creativity.
I vow to take up a creative task daily.
What will you start to create today?