I think I'm finally done tweaking my home office. Well done for now anyway. As I said here, it's really nice to have a creative inspiring place to settle into when things are going haywire outside my front door, which seems to be happening a lot lately.
To pull together my little creative nook, I added a few playful tools like chalk, paintbrushes, paper clips, and a clothesline of photos I took. Seeing these things helps inspire me.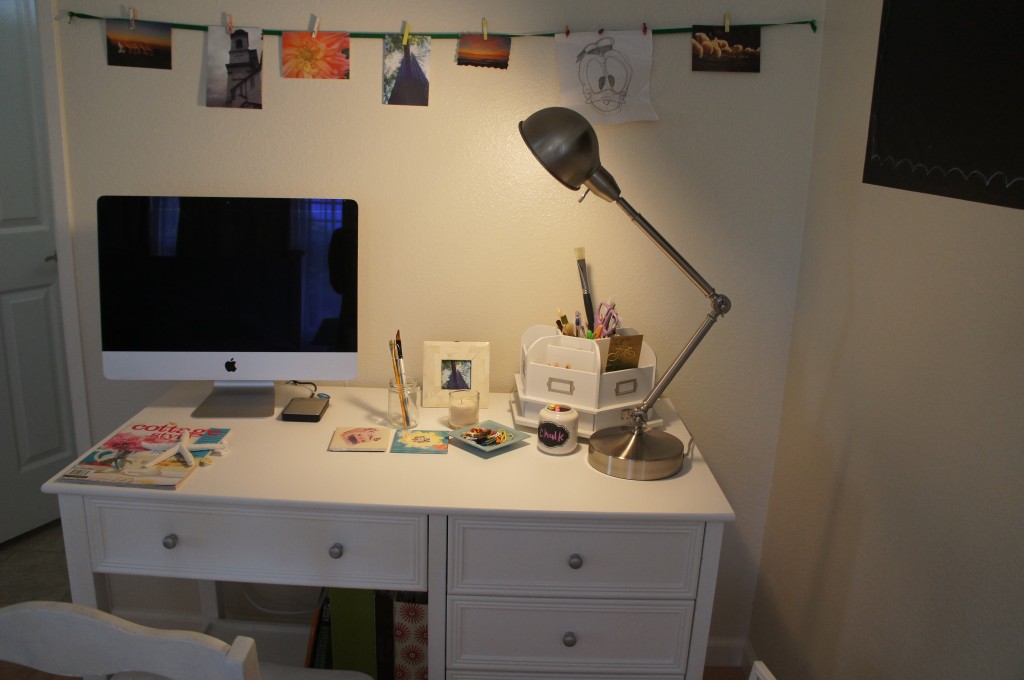 I also found contact paper chalkboard on Amazon.com for a fun way to create a to-do list and these frames filled with butterflies and craft paper were a affordable way to add my own personal touch to the space. There's also hanging butterflies in the wee corner, which I brought over from my past home office. I've found that having something whimsical to gaze upon helps inspire spontaneous bouts of prose.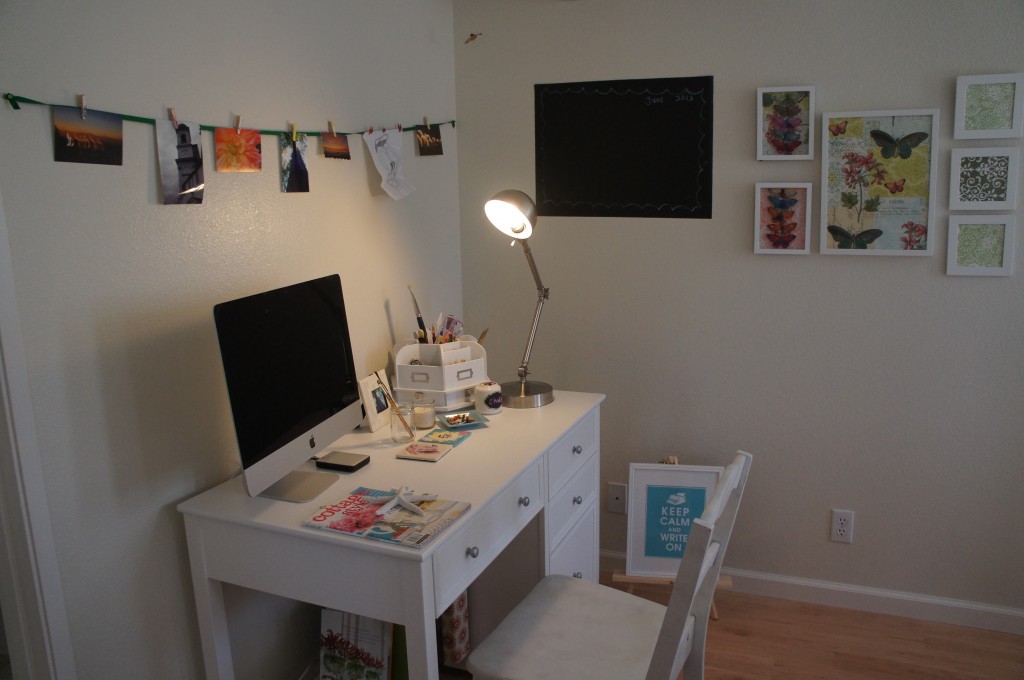 What things in your home inspires you?