At the last minute, I decided our kitchen wall needed a few more personal photos. That's what happens when you're home all day with a new baby.
Now that we've added a little bundle of blue to our family, hanging up a montage of all of our mugshots seemed fitting. The only trouble? Not enough frames.
I spent the whole day yesterday re-envisioning our current picture frames trying to think of which ones I could swap out for our pics. I found two easily-one was a lucky blue break at Target (a smudge on the frame that came off easily with a washcloth was discounted 25% off) and the other was a green splurge from Z Gallerie awhile back. It was the third frame that had me boggled. I knew I wanted to use the Pottery Barn frame that was currently holding this pic: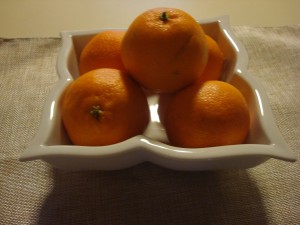 Funny story about that photo above. It's actually just a bunch of tangerines I put in a white bowl from Target and set it up on our placemat. Cheap fun!
The only problem with that silver frame is it had no hardware for hanging. On top of that, the back was velvety smooth so there's no way those cool hanging strips would work either. After a few minutes of holding the baby and staring at the frame, I came up with this: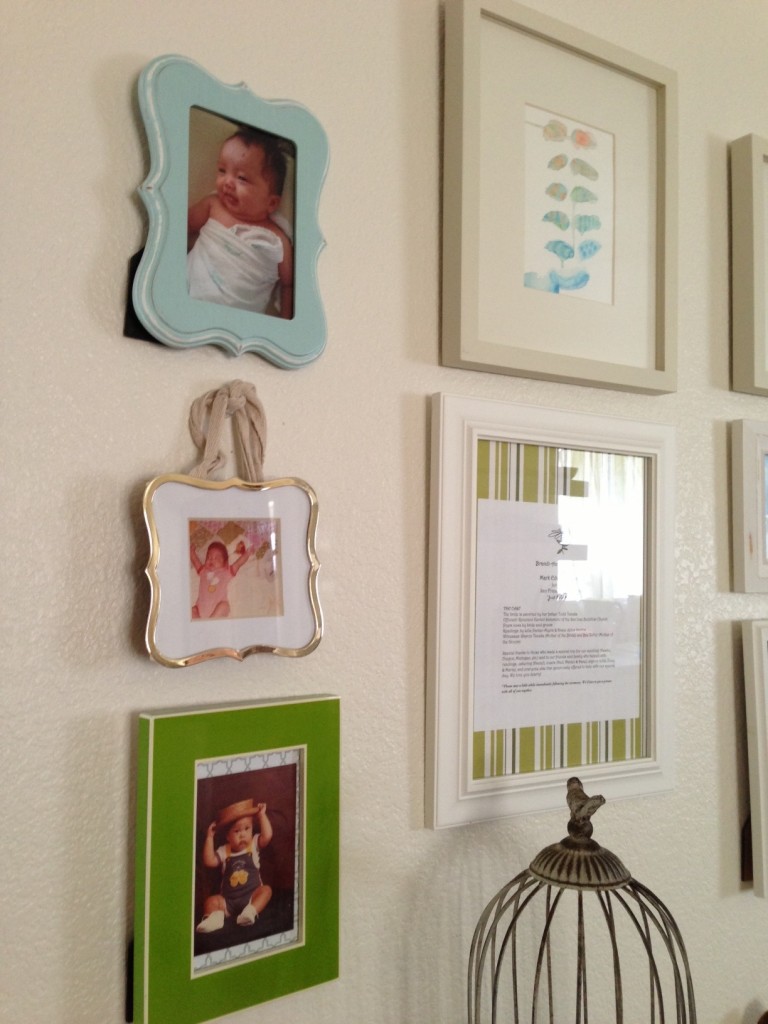 Basically, a thumbtack and a thick ribbon did it. Since the frame did come with an attached stand, which made a great loop to thread my ribbon through, I just knotted the ends together and voila! No additional frames or hardware needed.