I went all out this year. Maybe I'm a overly enthusiastic about  celebrating our baby's first Christmas. So even though he could care less if I was popping a zit or hanging a garland, I still wanted to go over-the-top with as much DIY decorations as I could muster.
While I'm still in the process of making my own ornaments this year, I finally got up the tree and a few lights late last night. Here's the after: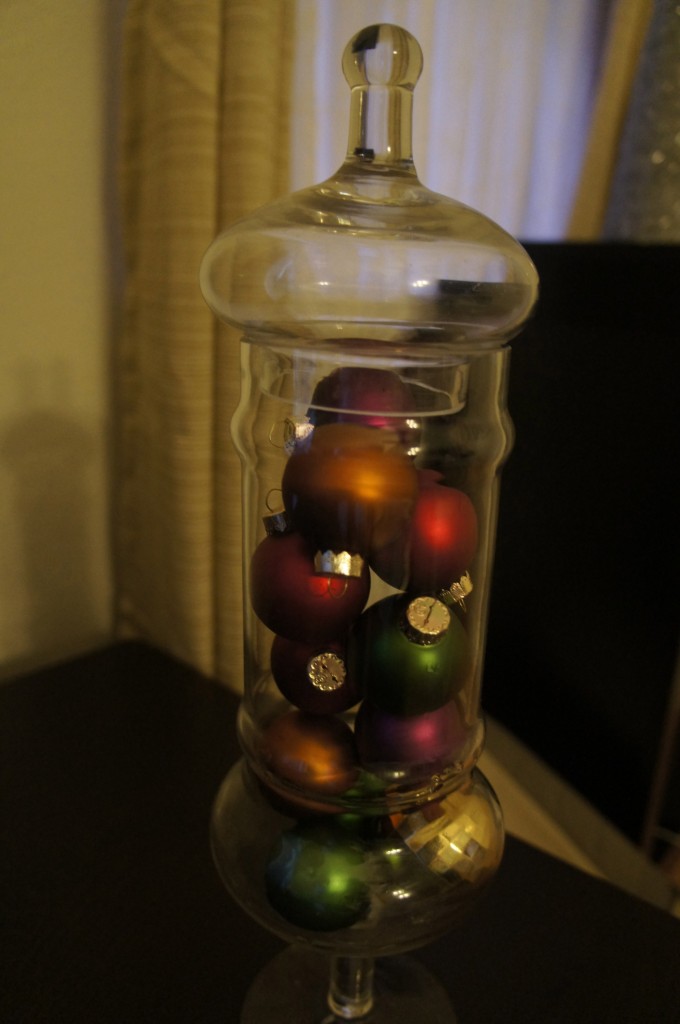 I started with my usual lazy decoration: pour last year's ornaments in an old wedding glass apothecary jar.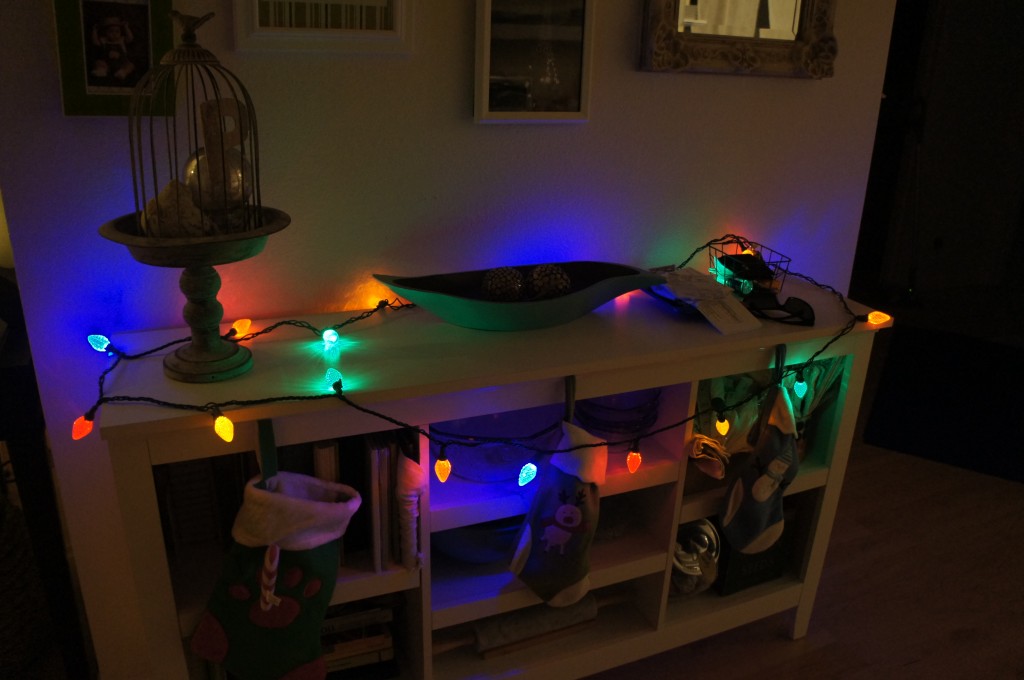 Then, I got a little bold and lit last year's lights around our accent table (a.k.a. Target bookshelf). It creates a nice festive glow especially with our hanging stocks below.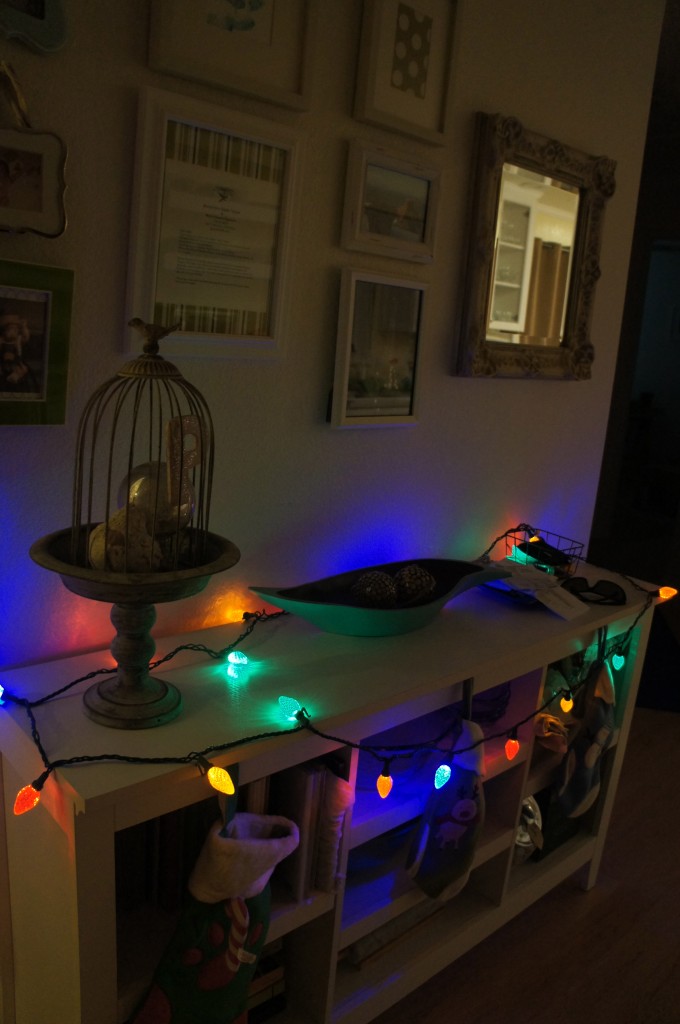 The good thing about all of our decorations is that most are just from Target.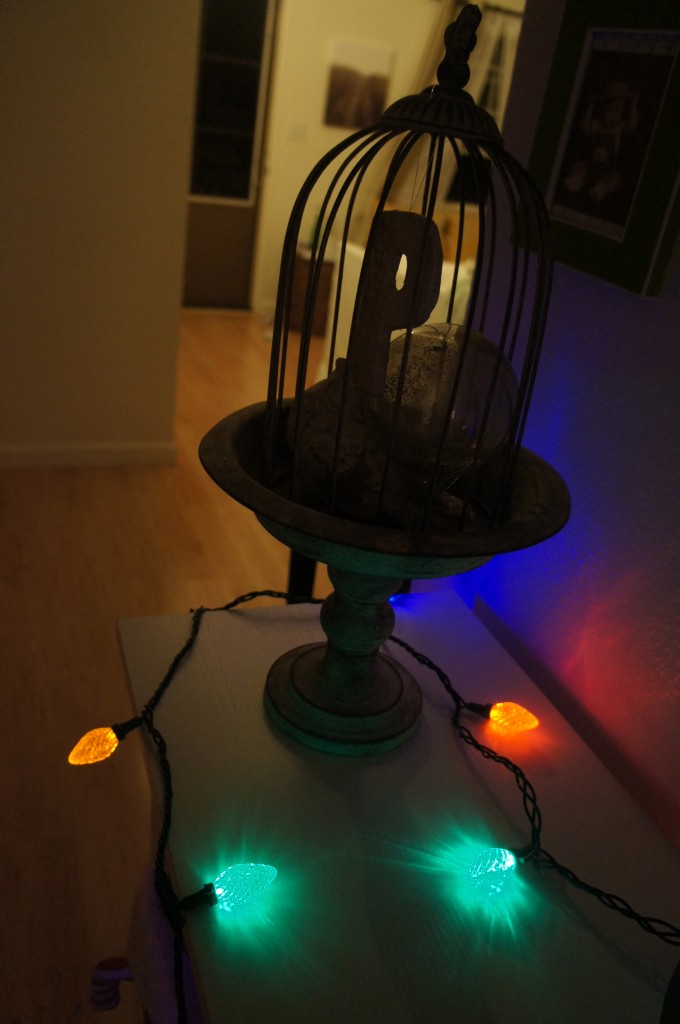 The letter P ornament (for our son's name) is brought to you by Target as is the lights and the gold fleck ball in that rustic birdcage. The cage, however, was found in Solvang for I think $20.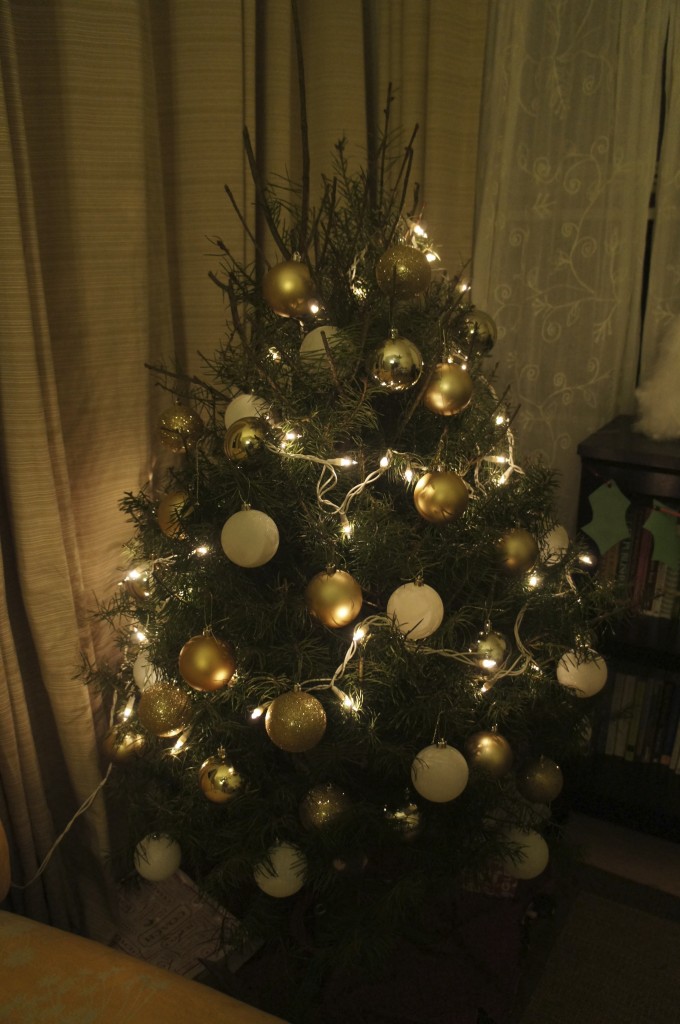 Here is our golden tree still DIY ornament bare. I hope to finish them by this week.
What are you creating this holiday?