Our holiday decorations were looking mighty bare without a Christmas tree. So I went on a hunt for another easy Christmas decorating idea that I could do without leaving the kiddo and the hubby at home.
Enter in this: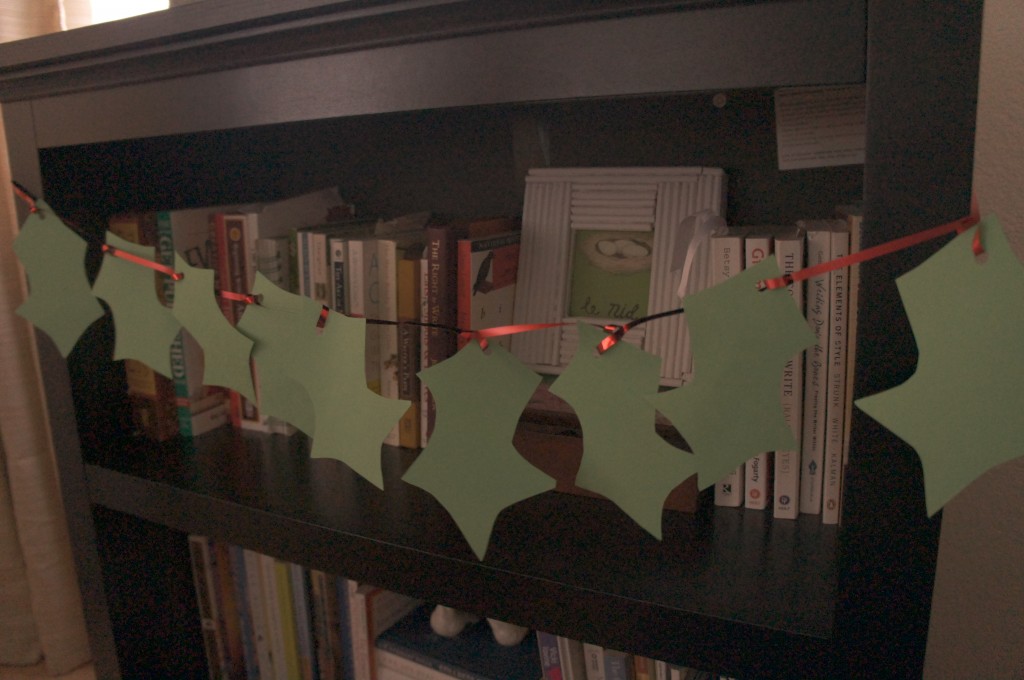 This string of holly leaves took just a few minutes to do and needed just a few ingredients.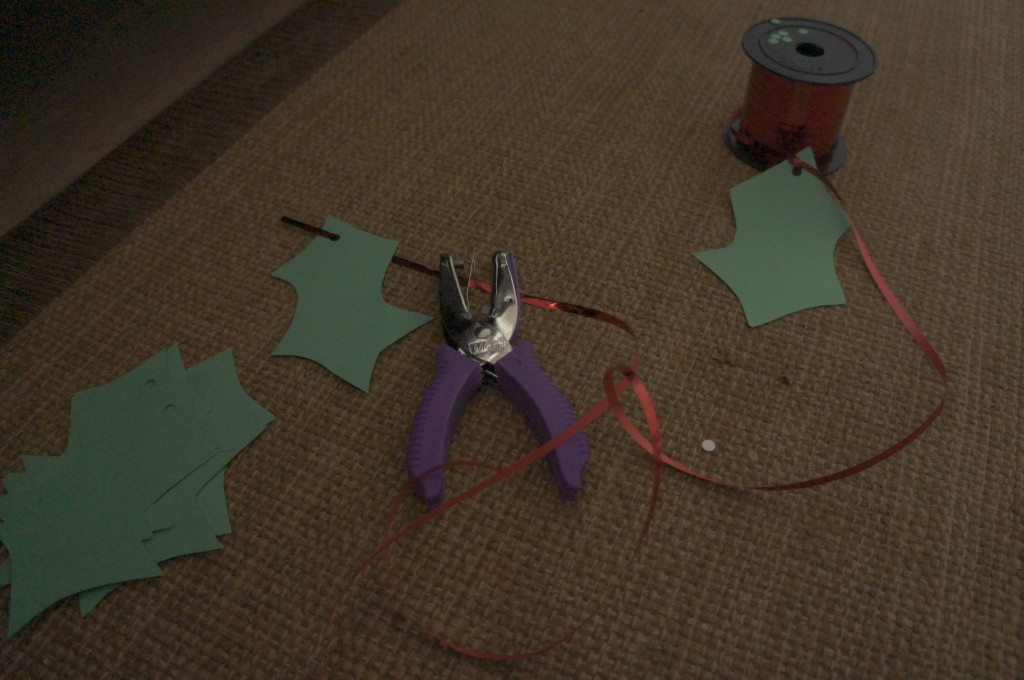 Take a hole puncher, construction paper, ribbon, scissors, tape and a leaf template.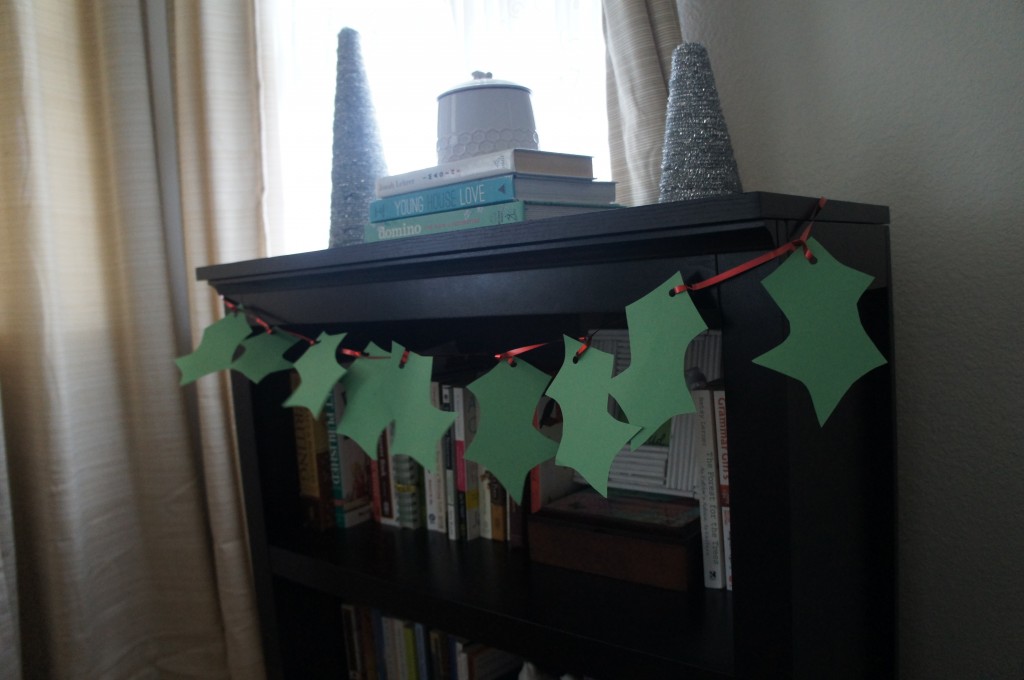 I just found a holly leaf template online and used it as my outline. I even skipped a step by cutting the construction paper directly instead of outlining the paper with pen first. Then, I punched holes in the leaves and threaded the ribbon through each. The hardest part was figuring out how to keep the leaves spaced out from each other instead of folding together like cards. An easy remedy? Tie a loose knot around each leaf for an imperfectly perfectly easy holiday garland.