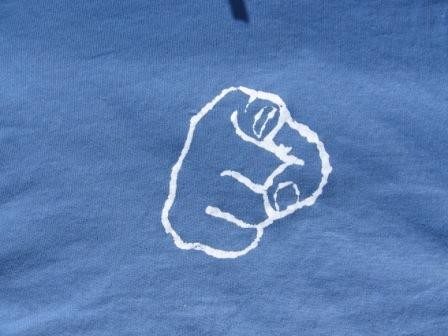 I always heard the things that bother you most about other people are the things that bother you about yourself. "True, true," says the woman who blushes when bashing someone else.
But I only recently got it after listening to Sounds True's Insight at the Edge with Jamie Catto. In it, Catto uses the example of those "who are down on greedy people" to explain how the things we despise in others are repressed shadow sides of ourselves:
"They're taking less than they deserve, just in case they could ever possibly be called greedy. They're so terrified of ever possibly being called greedy that they take less than they need. So they could maybe do with a little grain of more self-selfness in there."
I always thought the qualities you hate about someone else were the traits you exhibit yourself. In other words, I believed I had a pass from griping about people completely opposite from me. Prior to this, I didn't realize I could find certain people annoying because they're neglected parts of my own self.
The trouble-maker? The cheapie? The procrastinator?
All characters part of everyone's makeup. They only become a problem when we don't acknowledge them.
Maybe it isn't that I'm too cheap, for example, but that I could afford to be a little more el cheapo. Or maybe I don't give myself a break enough. Causing a little ruckus, being a bargain shopper and taking a little longer to do things are actually sides of my nature that I haven't expressed in awhile. Come to think of it the thought of indulging in them, feels a little radical?scandalous?  freeing…
What sides of yourself are waiting to be let out?