Brilliant Earth, a company that sources ethical diamonds, contacted me to create something lovely this Valentine's day for their Create a Little Love Campaign. I was excited by the challenge. Since this mommy juggles her time with a new baby and working as a writer, I knew it had to be a DIY idea that was fast, cheap and easy. I also wanted to create something that represented our new hometown of Hawaii.
Since we already had a plethora of hibiscus (Hawaii's state flower) in our backyard ready to be picked. Here's what I came up with: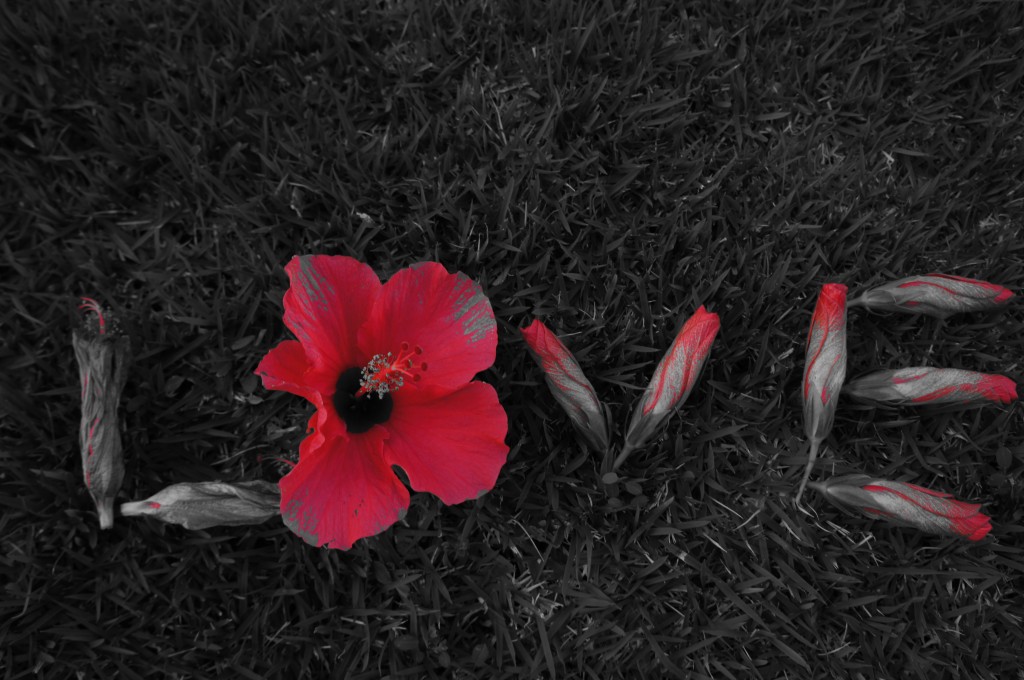 I just took a few closed buds and an open hibiscus to spell out the word.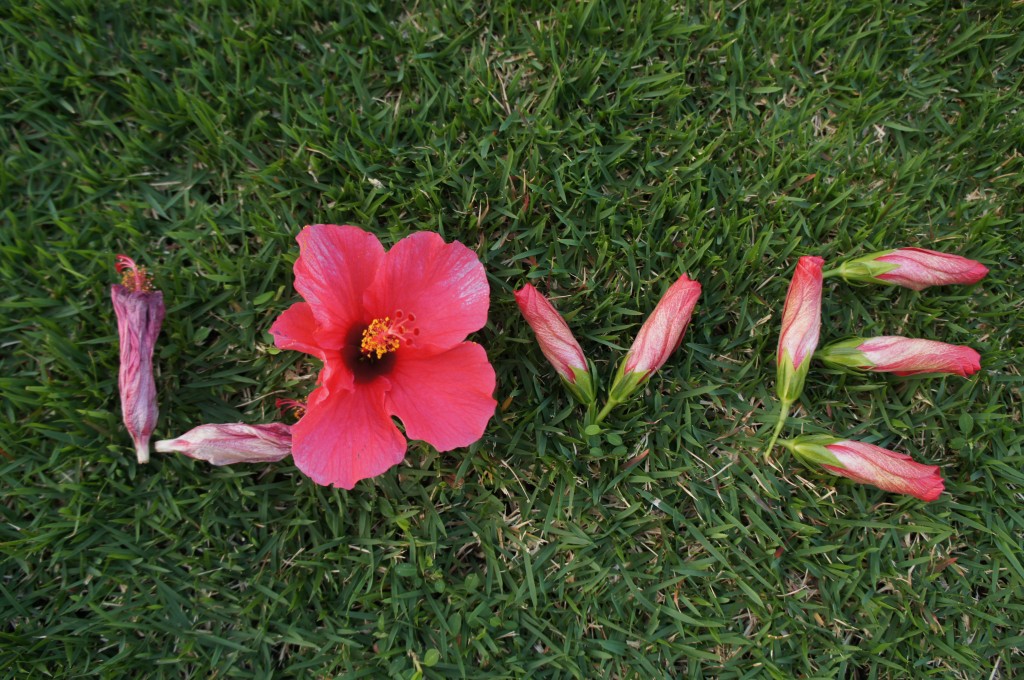 They'll be featuring a collage of bloggers on their website come February 14th and choosing their favorites on their blog. Looking forward to seeing how others creatively infused love in their lives.
*Update: Look what I saw this morning when I woke up: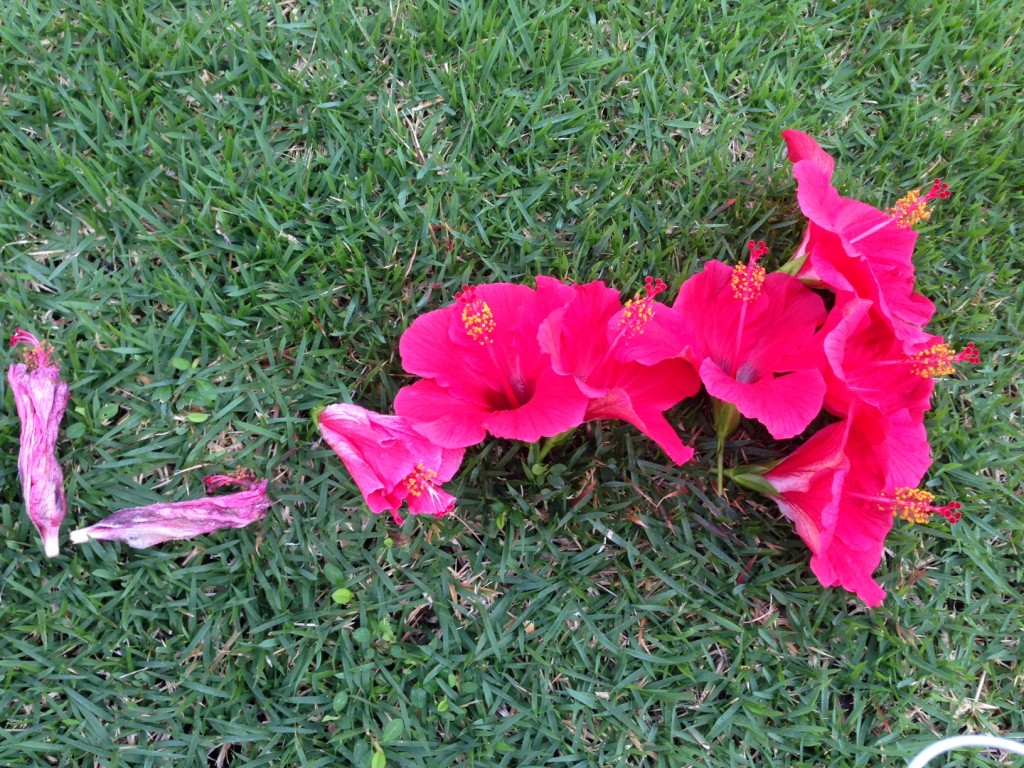 *An update to my update.
This morning L-O-V-E turned into L-I-V-E: