I've been busy writing these past few months. Business is booming, which is always a good thing. Look for my articles in Go Kapolei and the Star-Advertiser in the next several weeks. I'm also [*crossing my fingers] working on a few other magazines, an essay and what I hope to be a published fiction story one day. Now that I put it out there, you need to hold me to it!
In the meantime, I've realized the importance of prioritizing play, which explains this…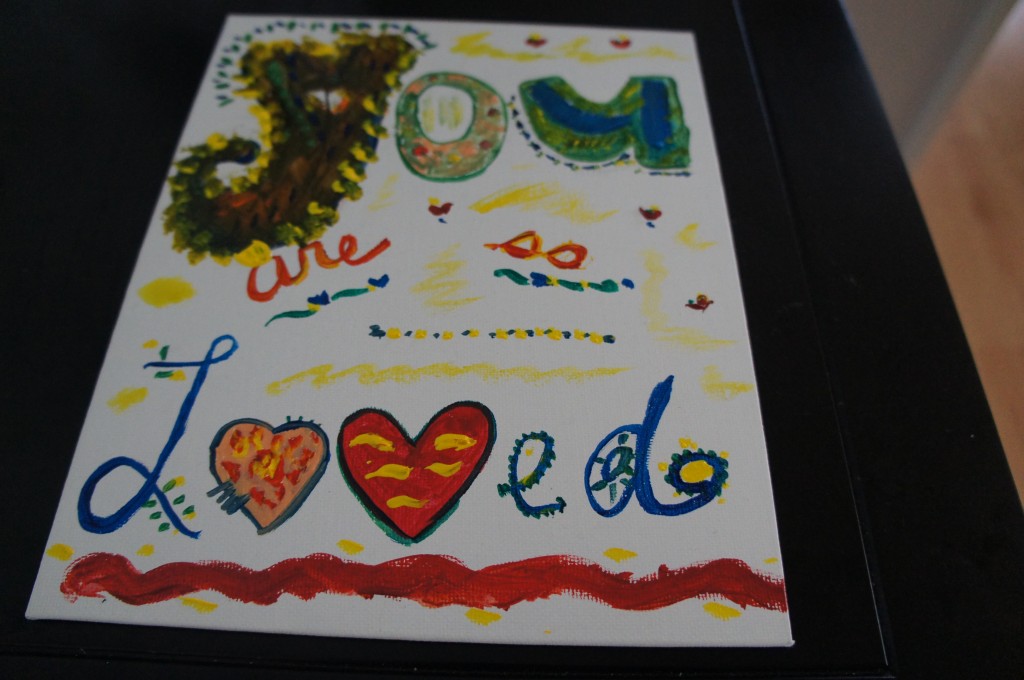 I know everybody has their own version and mine's is a little on the childish scrawl version. But painting is so soothing and love? Well it's a much needed reminder these days that it's the most important thing.