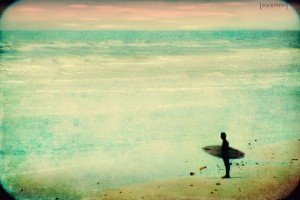 It was an ominous day on the North Shore of Oahu. As I drove through traffic, the beaches were surprisingly sparse save for the rare tourists mesmerized by wicked winter waves.
I watched as the gray crest rose up high and fell even harder. Eventually all would roll together in a big crash towards the sand.
The sound was soothing. And yet the intensity of each wave was anything but. It was a thing to see, but difficult to watch.
I thought about how the waves reminded me of all our challenges in life. It was the illness, the grief, the moments of feeling isolated and lonely. It was the broken heart, the fear of doing something big or not doing anything at all. If you were in the ocean, those waves would literally take your breath away. But eventually if we were to let go and ride with it, we'd find ourselves, though exhausted and ruffled up a bit, safe onshore.
*This is just bits and pieces that I hope will inspire you. I'm currently working on an essay, a few fiction stories, and nonfiction articles. My newest article, which taught me a lot about honesty and renovating homes, just came out on window shopping.