Our son's 1st birthday party is finally been and gone. Just like the year. It's hard for me not to reflect back without Rent in my head:
Five hundred twenty five thousand six hundred minutes
Five hundred twenty five thousand moments so dear
Five hundred twenty five thousand six hundred minutes
How do you measure, measure a year?

In daylights, in sunsets
In midnights, in cups of coffee
In inches, in miles, in laughter, in strife
In five hundred twenty five thousand six hundred minutes
How do you measure, a year in the life?
Thankfully we got by without a meltdown and with just a few minor issues. But no biggies. We are grateful, however, that there is just 1 first birthday party. It was like a mini wedding. Without the glow of being newlyweds. And instead of a honeymoon, you're stuck with a bill and an overstuffed, overwhelmed, and overtired toddler.
With the party being over however, I finally get to share with you my mustache ideas. Like this one: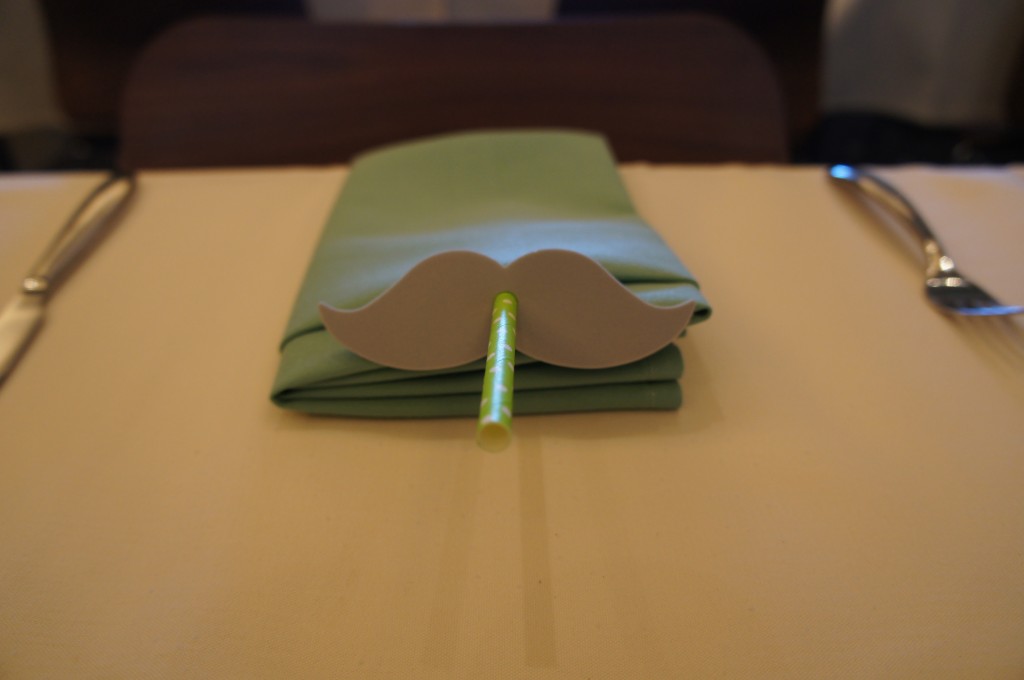 It took me a few hours to die cut those mustaches but paired with a patterned straw, they were worth it.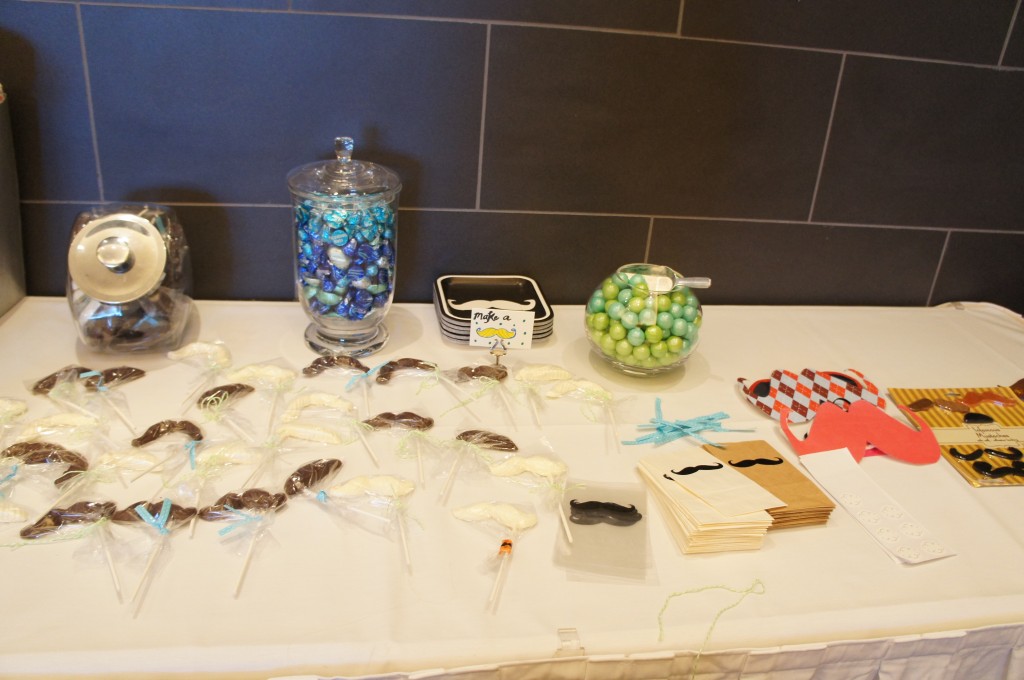 Here's our little candy buffet. Target had shiny gumballs the perfect color for our party. And I made a few chocolate mustache lollipops for guests to take home.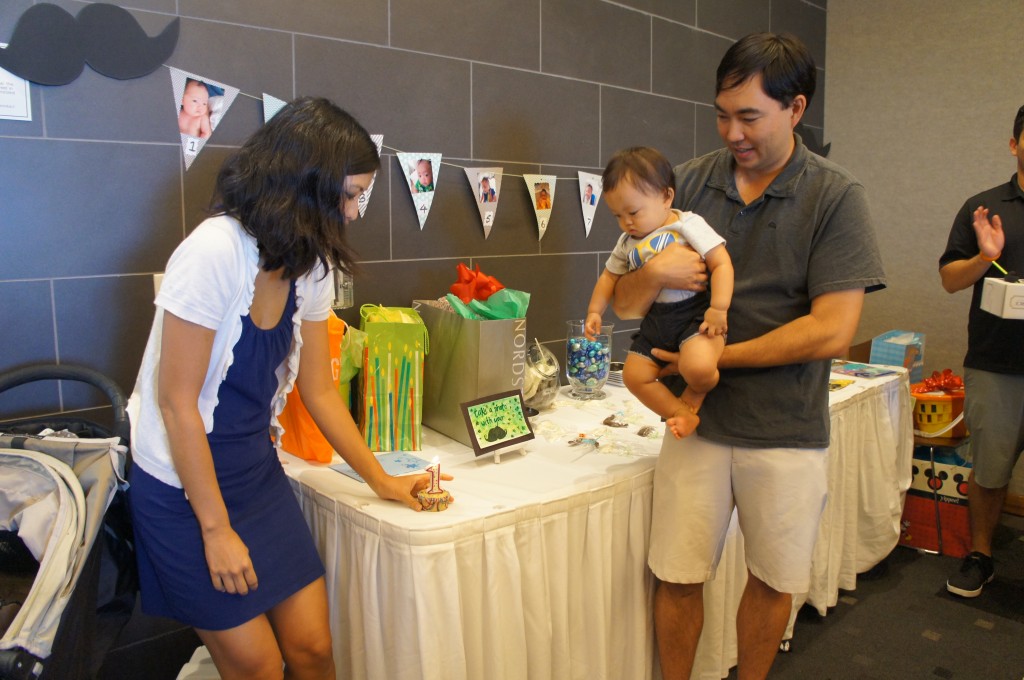 Here we are getting ready for his smash cake. I've seen it done a few times now and think the best part is seeing how your kid reacts. Some hate mess. Some like our boy, can't get enough of it. If anyone is interested in repeating the  recipe for a coconut flour birthday cake, which I converted to a cupcake, go here.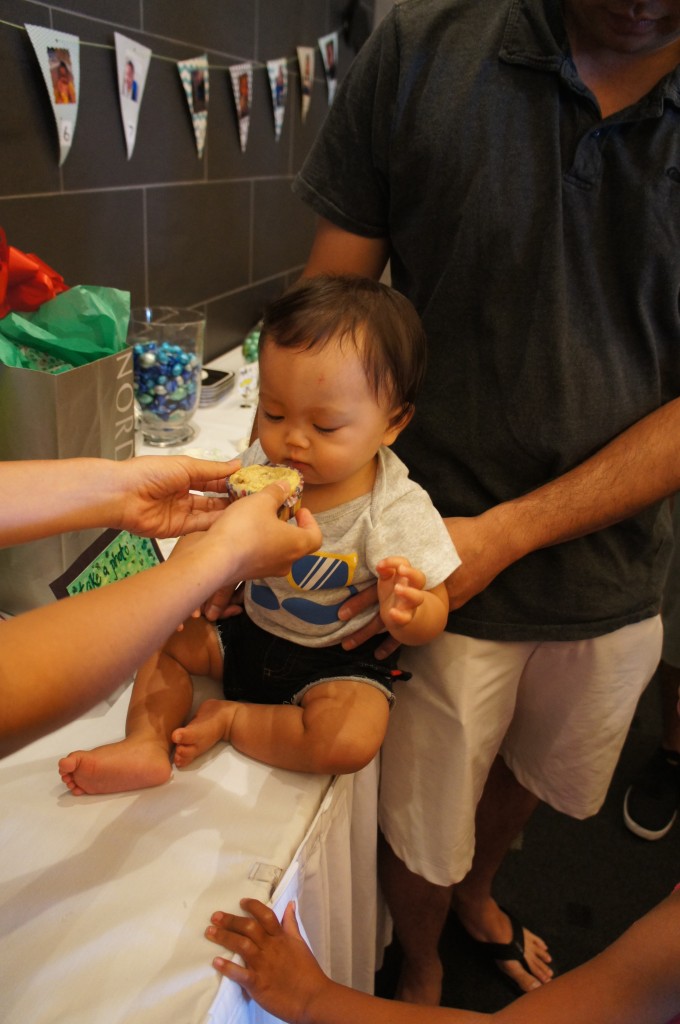 A few mustache things-plates from Target, and a mustache blindfold my friend made for our pin the mustache on the baby game.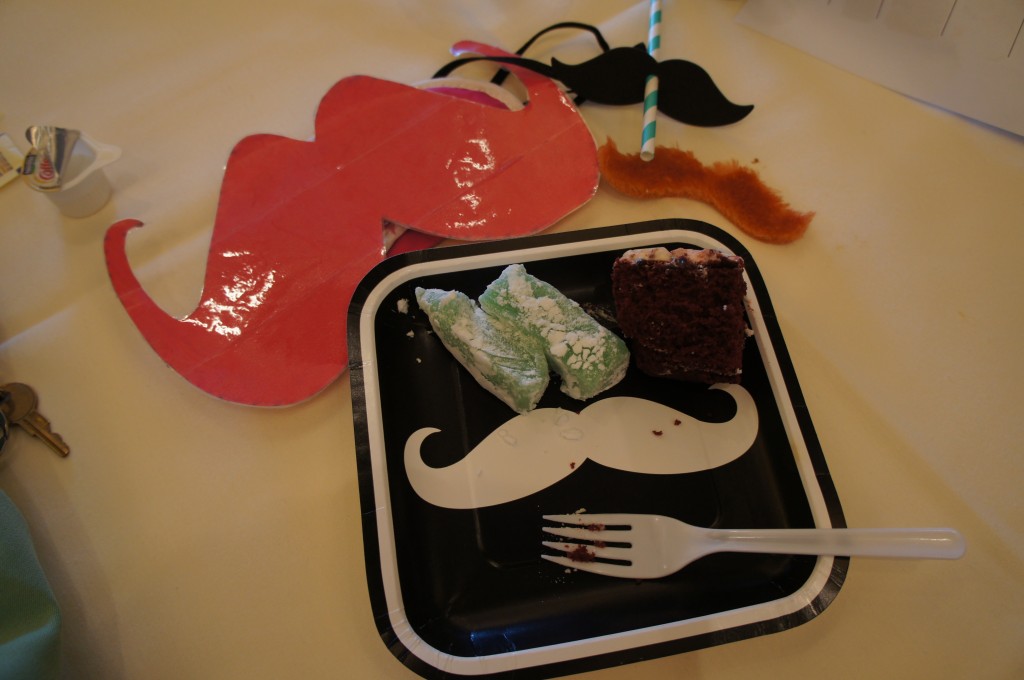 After the kids played, he was lost in a sea of mustaches.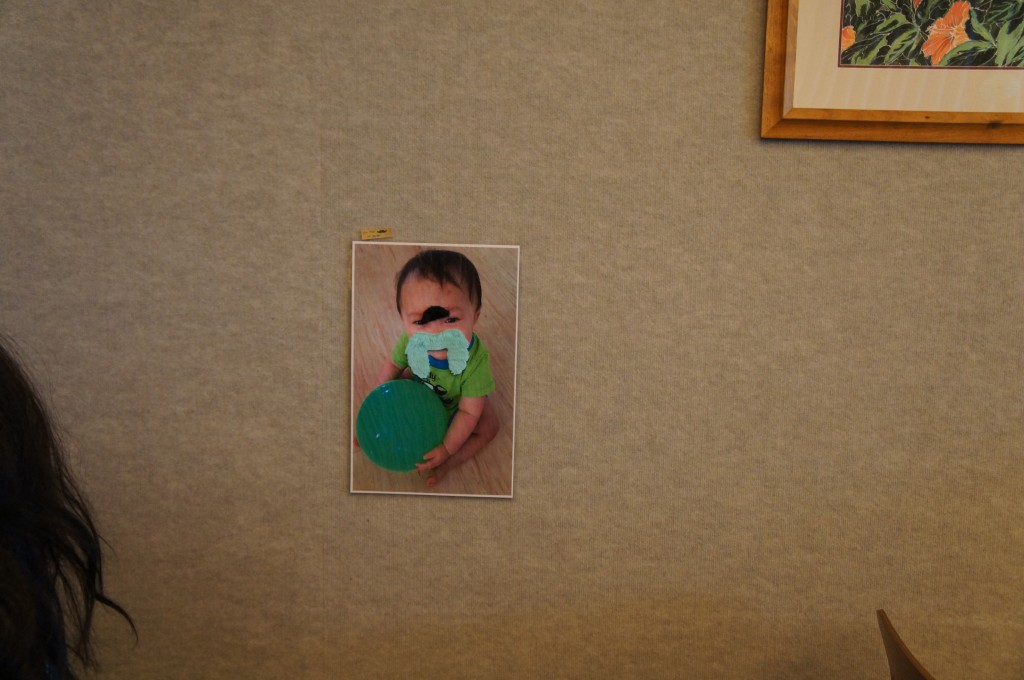 Inside the sign-in book, I asked guest to write a few words to describe him. I just love the thought of him reading these one day.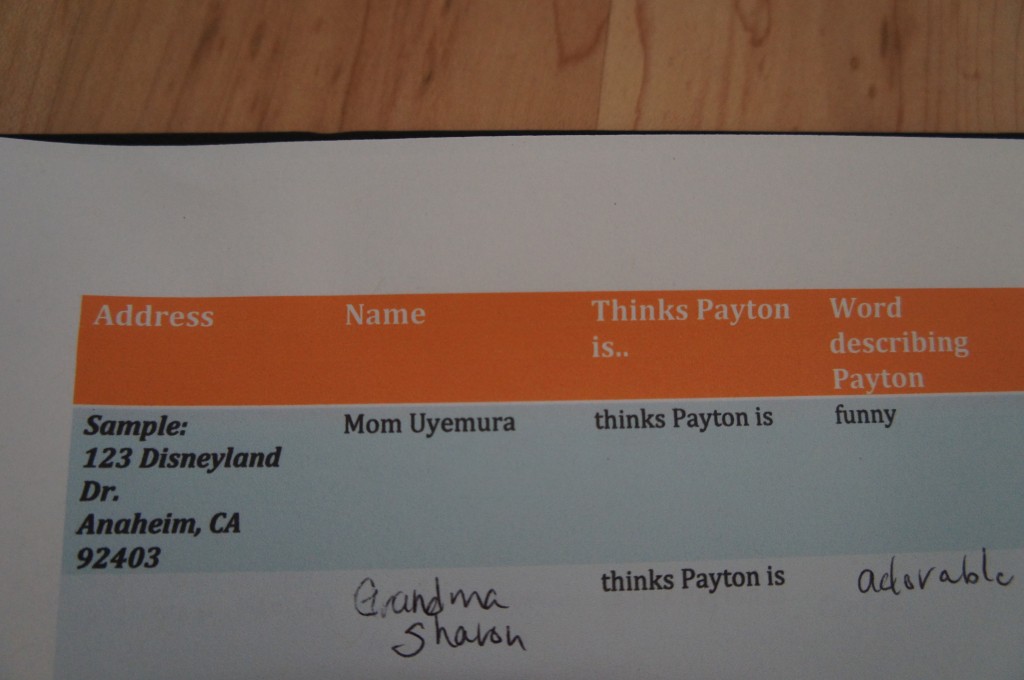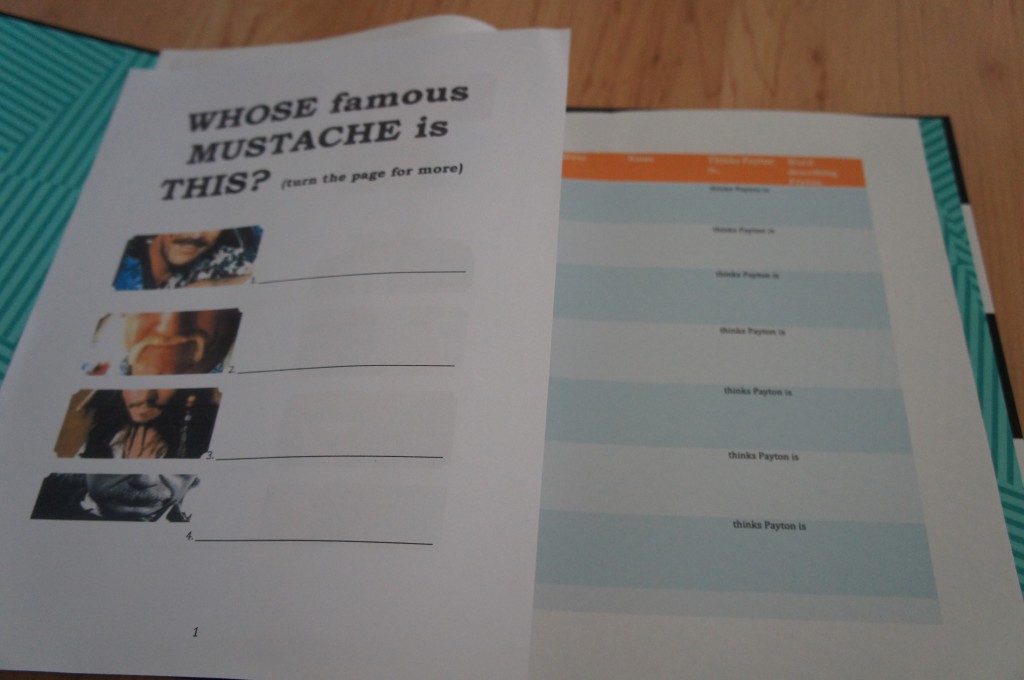 I found a mustache worthy sign-in book (a.k.a. binder) and printed out my own template for folks to sign in. And on the left? A guess whose famous mustache game of course!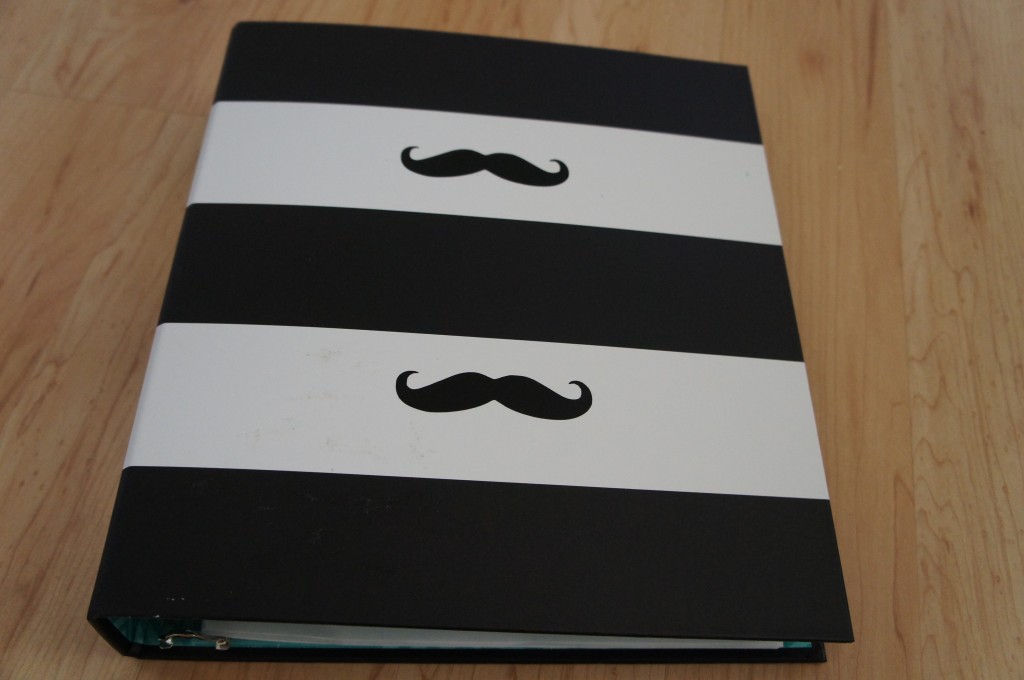 I found a few templates for kids to color and a perfectly themed mustache book. Looking forward to reading the birthday boy this book when he stops tearing pages!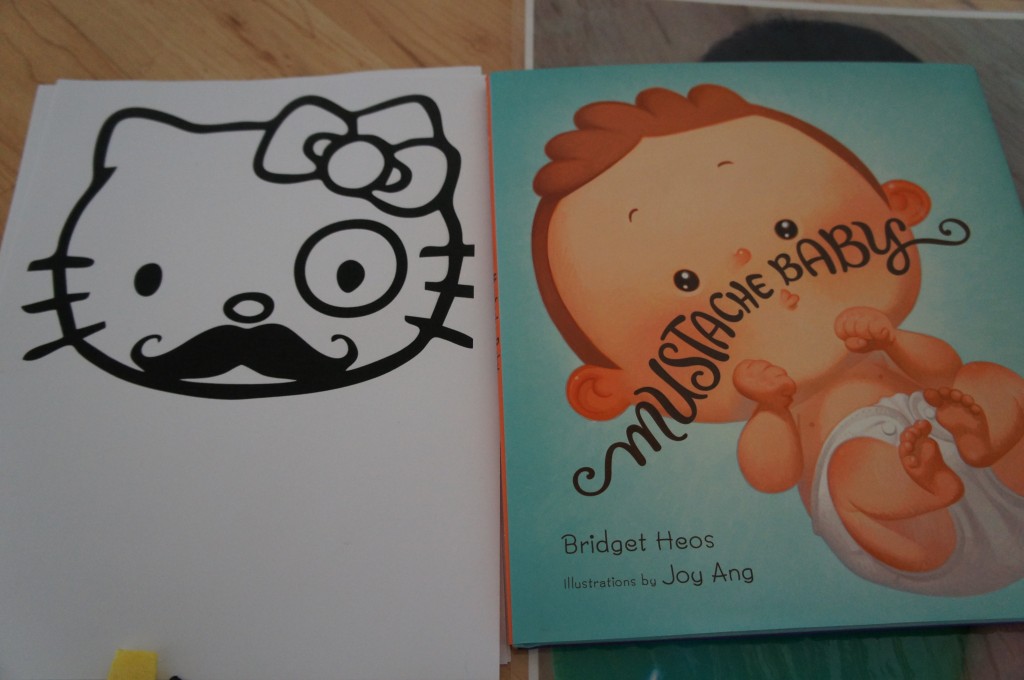 So how do we measure a year in a life? In a word, Love.