Christmas is a beautiful time especially when you have kids around. The trouble is, however, that toddlers LOVE to get their pudgy little hands in everything, which is why I'm on the fence this year about a Christmas tree. While you have to judge the personality of your own child, I decided to dolly up our home with things out of reach of our active toddler. Here's what I did: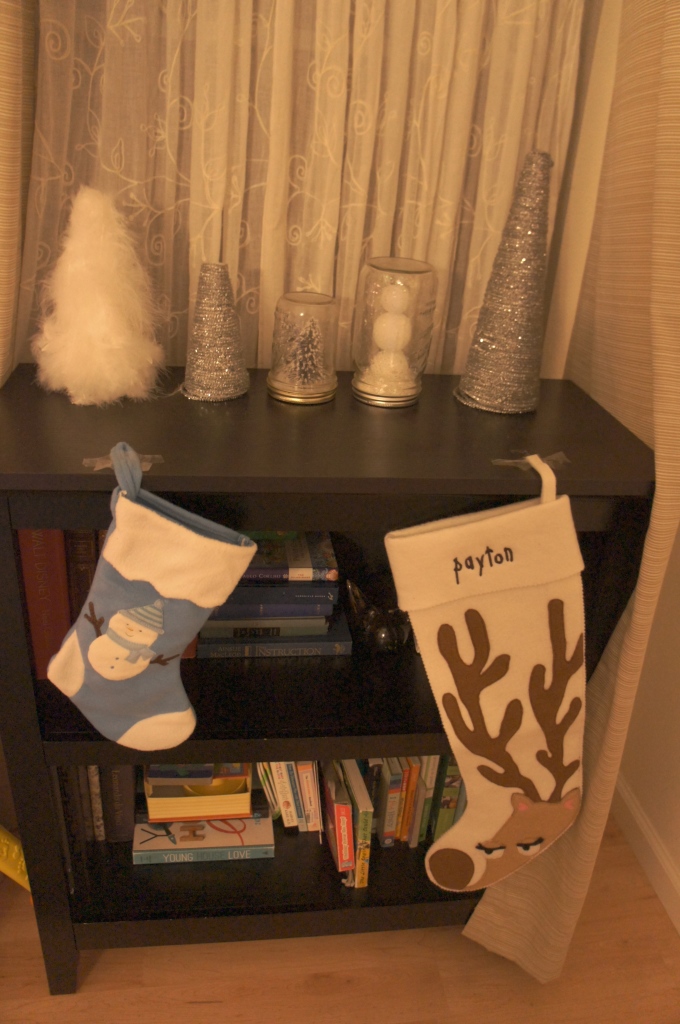 The stockings were hung (with tape lol) and the fragile glass snow globes I made and DIY Christmas trees from a few Christmases ago were kept out of reach.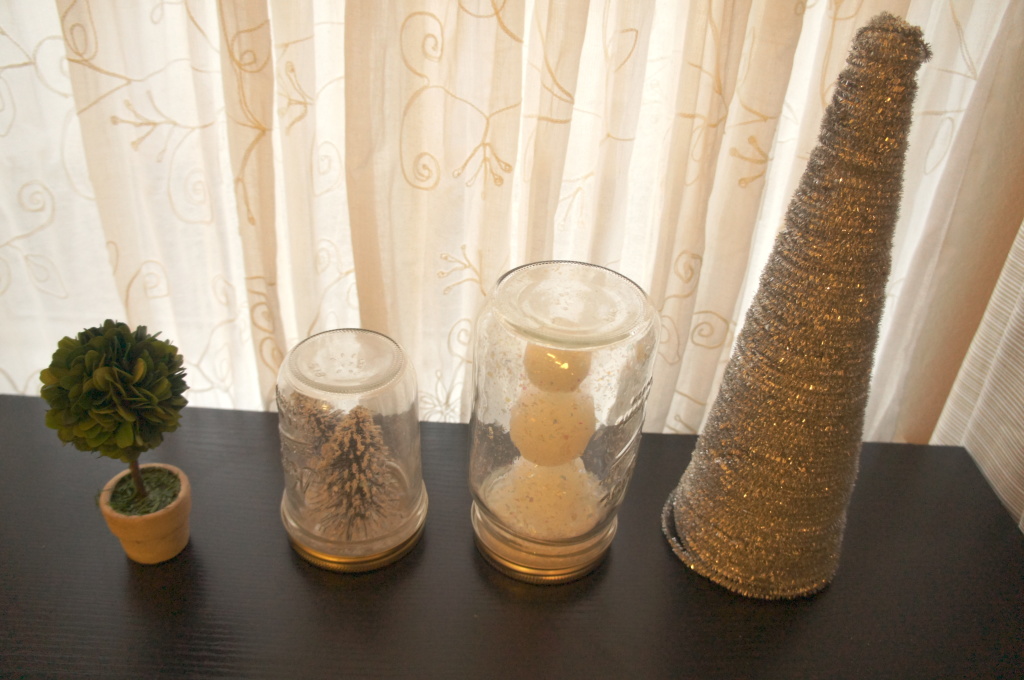 I played around with this a bit. This little green topiary was too cute not to add here.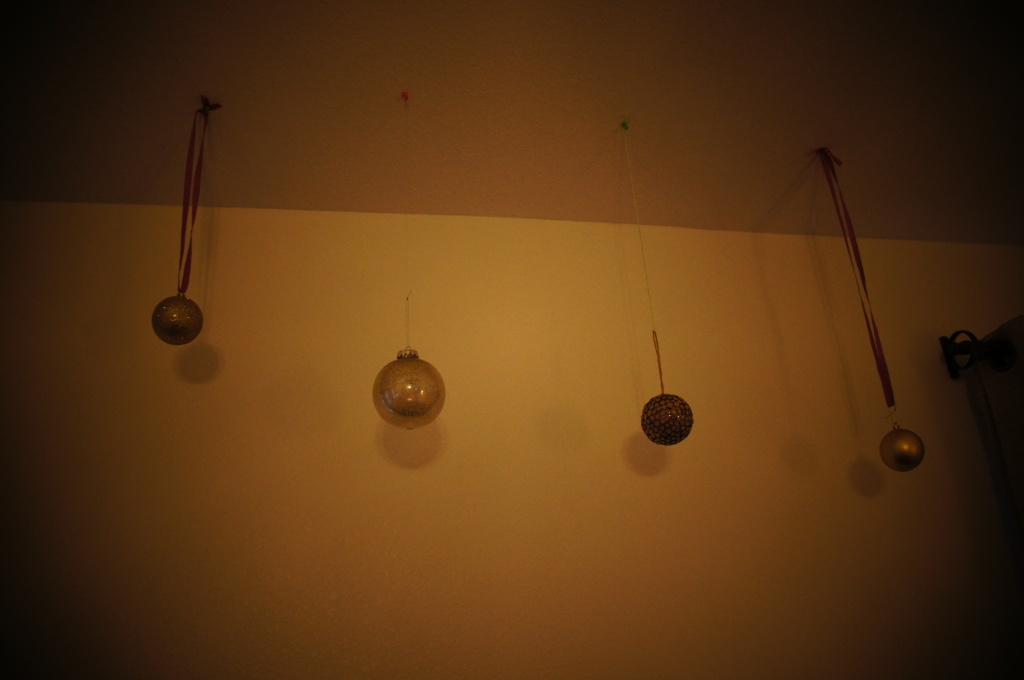 All the Christmas ornaments were elevated to the ceiling with thumbtacks.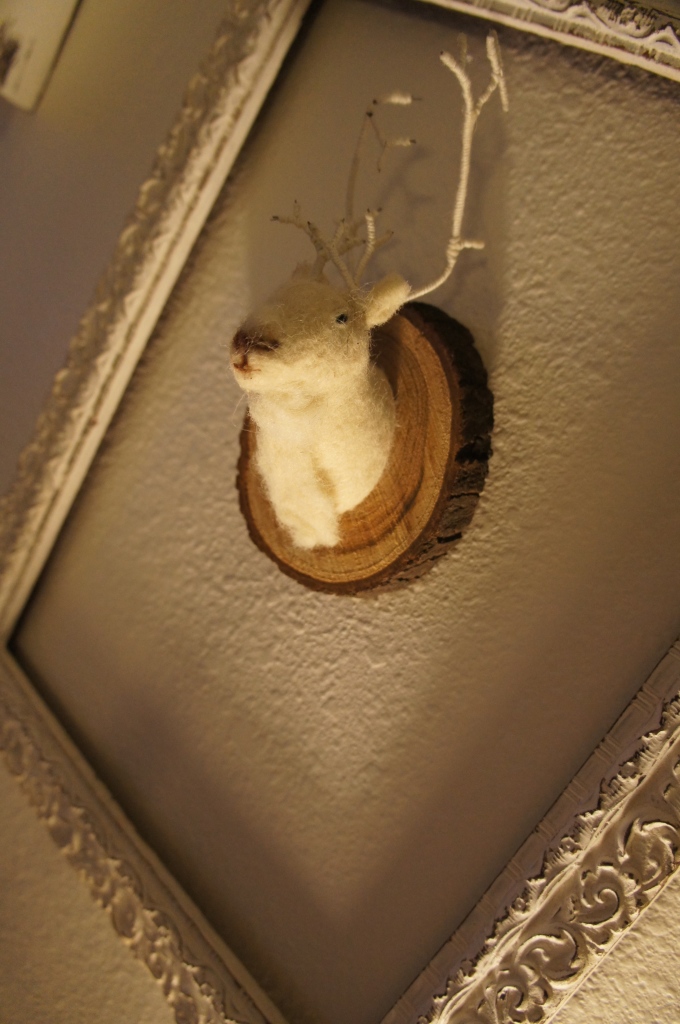 Every year I like to add to our Christmas collection. I couldn't resist this Reindeer head from Sundance.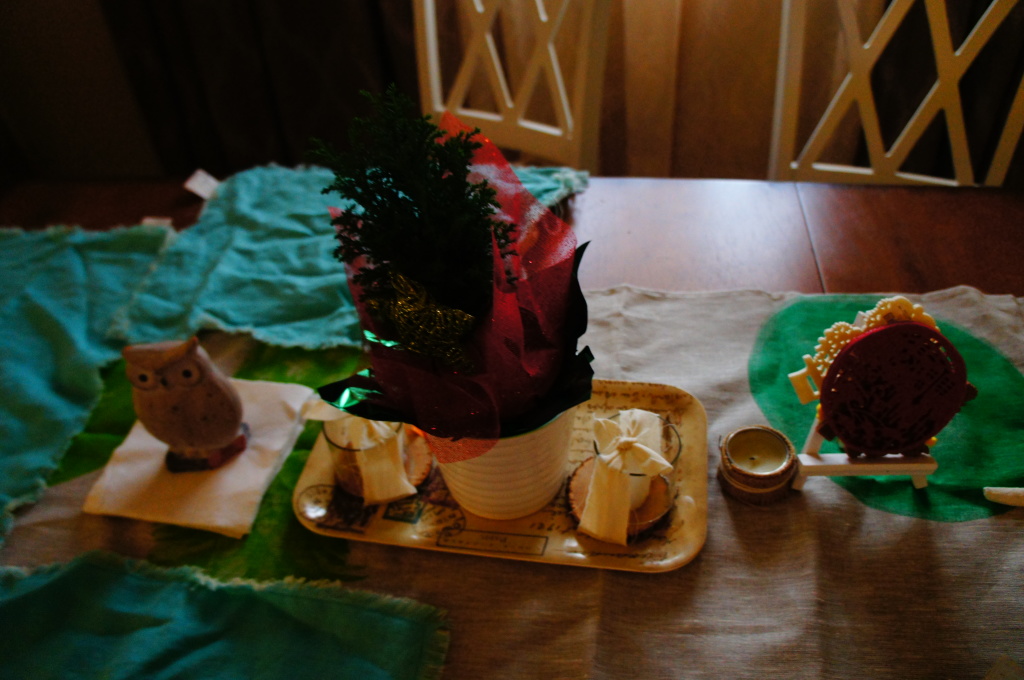 No Christmas tree this year, so far anyway. But this mini tree fits nicely with my woodsy theme.