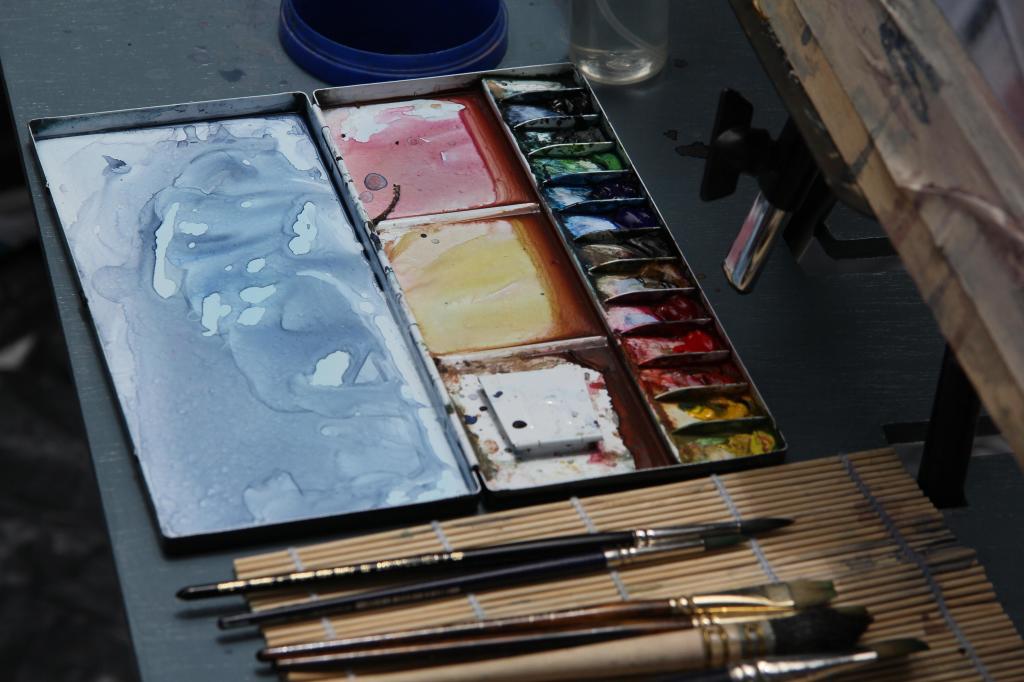 I have and continue to struggle with this. How do I put paintbrush to canvas, fingers to keyboard and present my thoughts and beliefs to a large audience when I'm not sure what will happen to it once I release it into the world. In other words, "If a tree falls in a forest and no one is around to hear it, does it make a sound?"
If I create and no one reads, sees or hears it, does it matter?
As a self-employed creative person, I rarely get feedback except for the negative kind. No response is often a sign of a job well done. But at a very deep part of my soul, I wonder if what I'm doing is having an impact. Would I still be able to create without validation or the knowledge that I'm making an ounce of difference?
But then I read this:
I think sometimes we get confused and believe that our gift must bring us money or success or fame. Sometimes those things do happen, but not usually. The only thing a gift needs to do is bring you joy. You must find the thing that brings you joy in the doing of that thing, and not worry about the outcome.

Writing brings me joy and satisfaction. My gift has happened to turn into a career, and parts of that are wonderful and parts of that are not. I am happiest not when I am congratulated on a book deal, but when I have finished an essay that says what I mean. That's all. Expressing myself effectively brings me great joy. You will know your gift because it will bring you joy and satisfaction, even if it's hard for you to do." – Glennon Doyle Melton, Carry on Warrior: The Power of Embracing Your Messy, Beautiful Life 
That's it! It doesn't matter if you receive validation, applause or recognition. What matters is the feeling you get when you exercise your gift. You may feel a tingle of excitement, a surge of empowerment, a quiet knowing, or a feeling of unfurling your soul.
Allowing your gift to come through you is a gift to the world so don't block it. Give yourself the joy and pleasure of doing what you're most passionate about and you will have also discovered your life purpose.