My two-year old son's nursery was itching to become a big boy's room. But with another one on the way, we just haven't had time to make the switch. That hasn't kept me from wanting to upgrade it a little.
Like take this end table.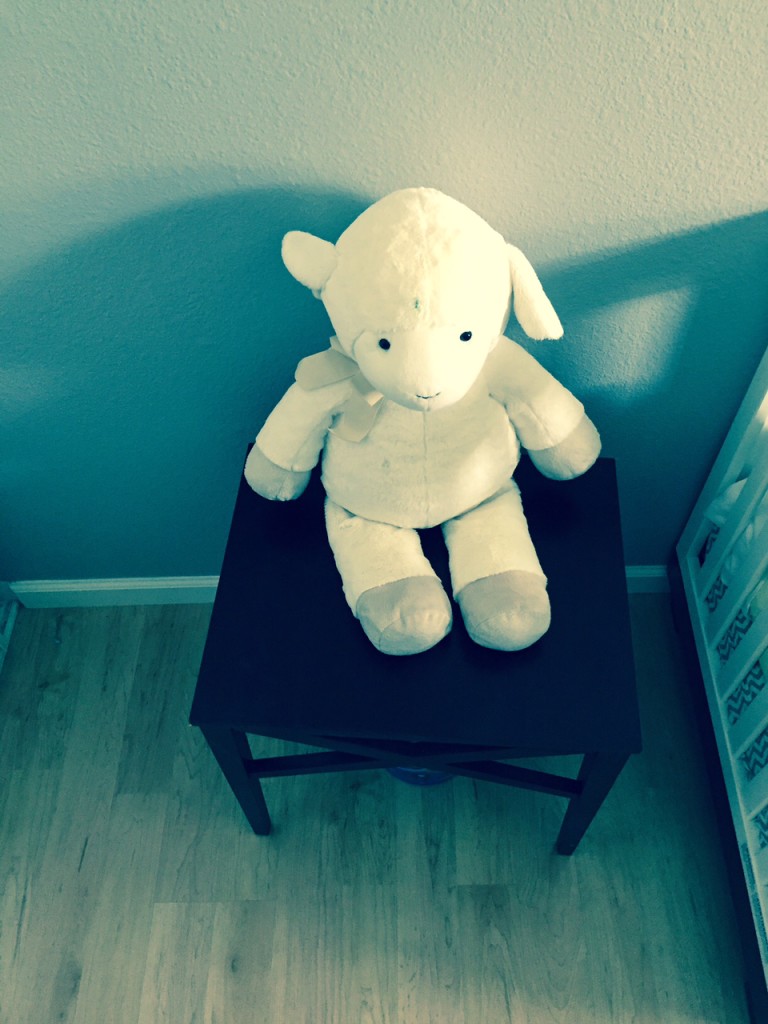 It was being taken over by oodles and oodles of hand me down + new books. I double stacked them and was okay with it. My husband? Not so much. Every time he took one book out, it fell like dominoes. Pretty inefficient when you have a husband and a toddler.
But we also had a budget, of course. So I couldn't just order something from Pottery Barn Kids like this on sale for $349 metal cabinet, for example: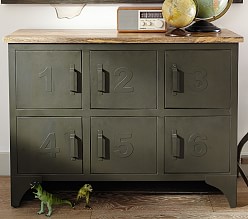 It was a great excuse to get creative. When I saw these crates from Walmart for $11 I got kind of excited.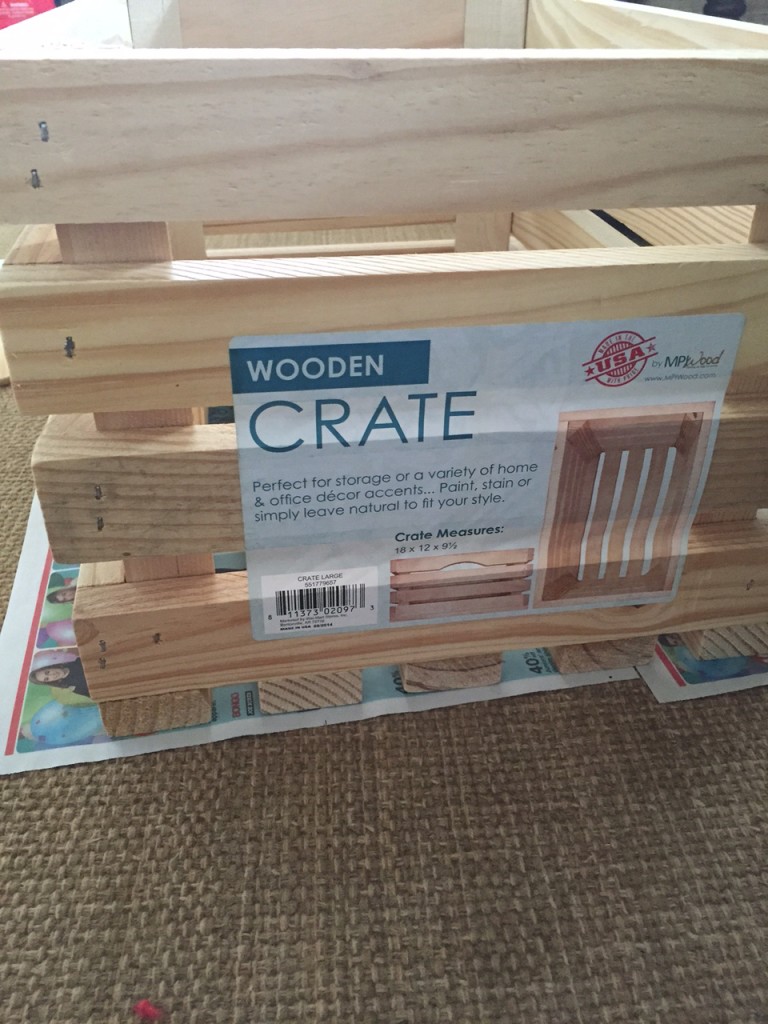 Although the husband didn't see my vision, I had a few hours and limited cash. In desperation, I also picked up two bottles of gray paint and one bottle of chalkboard paint from Walmart. With our first garage sale coming up, I didn't have much time to ponder so I started to paint.
It took a lot longer than I expected and upon close inspection, it's far from my best work. But I kept at it knowing toddlers don't care about perfection. Neither do husbands (well not mine anyway).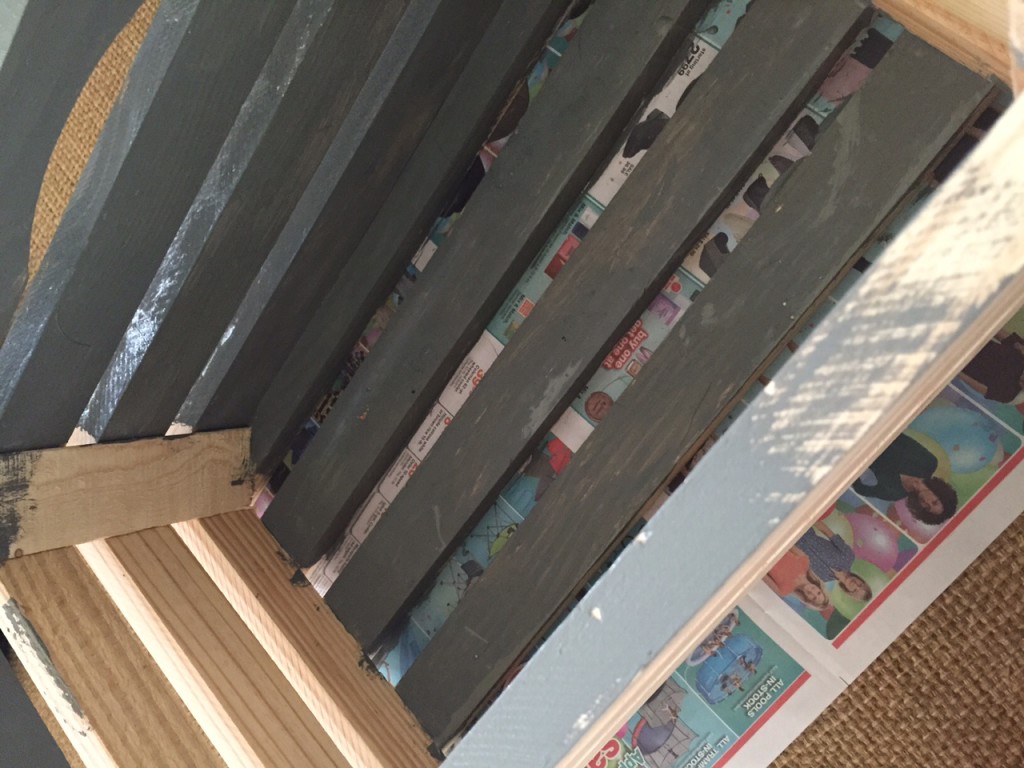 After two days of sitting on the floor and trying to distract the toddler away from my painting project, it was done!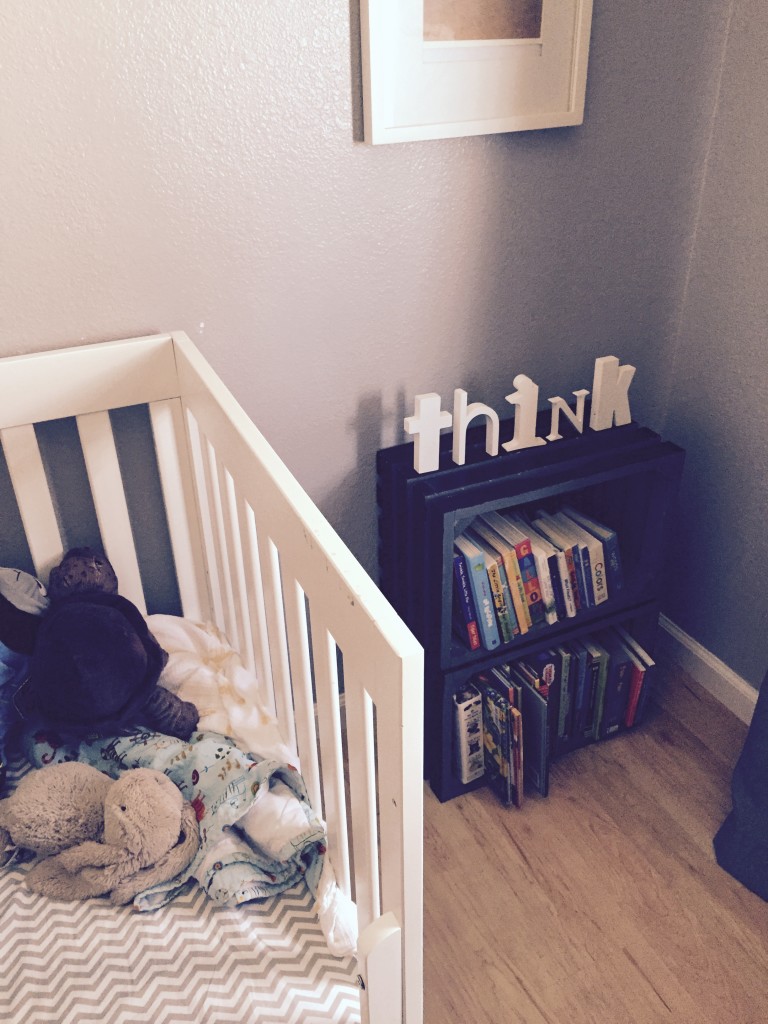 Besides being pretty inexpensive at around $30 and about 2 hours, it's a project that keeps on giving. The outside chalkboard paint means my son can have fun with it too. And the end table? I think it will make a great project table for drawing and crafting. Now to find a chair…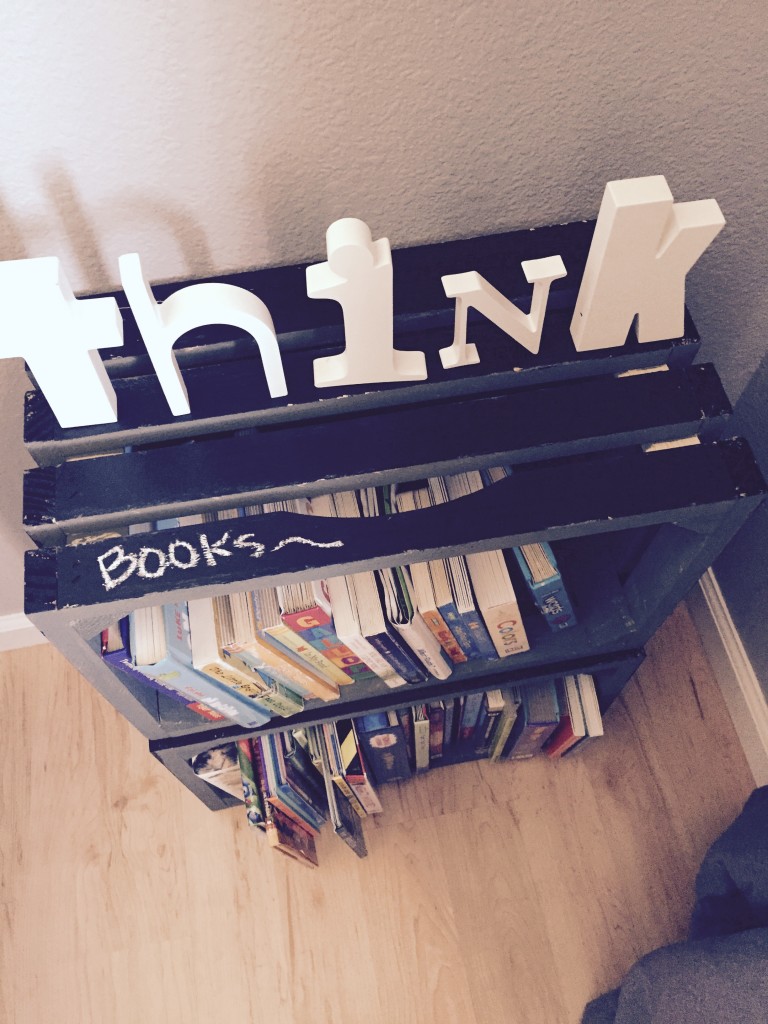 UpDaTe: After the little one woke up, he was pretty excited to do this: