I first learned about Marcia Zina Mager in the most unlikely of places. Craigslist. It was last year and I was trolling the site for writing jobs when I came across her writing coaching services ad and I was intrigued, so much so that I asked if she could contribute to my writing blog. The result was this empowering post on The Power of Writing Badly.
After that, I hadn't heard from her until a few weeks ago when I read a Midweek article about a play she was doing with her writing partner Lucie Lynch, an international singer and songwriter. She's been so successfully busy since I last contacted her, I had to reach out to her again.
I wanted to know what fueled her, what sustained her through the ups and downs of her creative life and how she was able to accomplish so much so quickly. Most people talk about what they'd like to do, but never do it. But Mager managed to surprise me again! From studying with the likes of Alan Arkin and writing and performing in her own show, she talks about her successes, challenges and the things that continue to fuel her despite the obstacles every courageous creator faces. As you'll read, her career has been filled with twists and turns that make for a good fiction story. I can't wait for you to read it below!
TIB Q: What were you doing before you moved to Hawaii?
MM A: I was a freelance writer living in Manhattan.  I was also teaching my national writing seminar series, Write From The Heart.  I was also working as a volunteer in the marine mammal department of the New York Aquarium because of a burning childhood love of dolphins!
Q: What have been your recent successes and accomplishments?
A: I'd go back 10 years when destiny led me to meet Academy Award winning actor Alan Arkin. I took an improvisation class with him at UH and it launched me into an exciting unexpected phase of my career. Getting up and "performing."  After decades of writing books, articles, etc. I really wanted a change. I was so tired of sitting alone in front of a computer. I wanted to bring my words up on a stage, so to speak.  That fateful meeting opened so many doors.  After studying improv with Alan and other teachers, I studied for 4 years with Mick & Tess Pulver, from Breakthrough Performance, which was all about breaking through your fears of singing in front of an audience! That led me to writing a one-woman show, Who The Bleep Am I, that included original songs.  And THAT project led me to my current writing/creative partner, international singer/songwriter Lucie Lynch from Germany.  Meeting Lucie has completely changed my life and rocketed my career into a new stratosphere.
Q: What hurdles and obstacles did you have to overcome to get to where you are today?
A: Lots – and they continue. I never finished college, never took a writing course! And I'm now 61 years old. So I have lots of inner voices telling me I'm too old to dream those big dreams, that's it's too late for me, blah blah blah! My whole life I've struggled with insecurity and fears and self-worth issues. But I've also come to see that I'm not unique, that this powerful inner struggle is absolutely part of the human experience. And I've always been able to find the courage to be honest with myself and others about it. Also, I seem to have this inner fire, this drive since childhood, this need to express myself in an authentic, creative way; a deep desire to move my audience, to inspire them. That's what ultimately keeps me going.
Q: How did you come up with the idea to create, "Money Talks" with Lucie?
A: Crazy stuff! The extraordinary back story is that 24 years ago I moved to Hawaii from New York City. I was overwhelmed by the beauty here. Then a weird thing happened. The trees and flowers started talking to me. I wrote it all down. It was all about nature spirits and their wisdom to help humanity. In 3 weeks I had a manuscript but I was so embarrassed that I shoved it in a drawer. Seven years later I sent the manuscript to a British publisher who loved it. The book became a best-seller in Germany, Switzerland, and Austria. Believing in Faeries: A manual for grown-ups. Now let's go to Lucie's backstory. 15 years ago her mother gave her a book, in German, titled Das Feen Geschenk.  It was a book about nature spirits. It changed her life. She carried the book with her everywhere. Then she moved to Hawaii. Then Lucie and I met for the first time, 3 years ago, at Mocha Java Café in Honolulu through Mick Pulver from Breakthrough Performance. I was so excited to be meeting someone from Germany that I bought along the German version of my faery book. When I showed it to Lucie she turned pale. My book was Das Feen Geschenk! The book she'd carried with her for years. At that moment we knew we were destined to do something together. Lucie was a performer and singer, so we began talking about creating a 2-woman show together. We both discovered that we were struggling artists, trying to make it in Hawaii. So we decided to write a 2 woman musical show about that. But as we worked on it, it felt too limiting, so we decided to pretend we had a million dollar budget and write it as a Broadway musical. That exploded the story and our imaginations. We worked on the Broadway musical, KaChing, for 2 years. We wrote original music and lyrics, connected with a professional composer from Los Angeles. But we began to get frustrated, hitting walls, etc. The process was taking so long. So we decided, hey, let's write a Ted Talk about our struggle writing this musical. But then we discovered that Ted Talks tend to be 18 minutes long. So then we found out that there was an upcoming Fringe Festival in Oahu where shows could be 60 minutes long. And we made the decision to enter the festival even though we had no script! We wrote MONEY TALKS in less than 90 days, including more original music, lyrics, even some choreography! We found a talented keyboard player to work with us.  But we had no idea if the show was really good because we had never let anyone see it. Not even our families. So we scheduled a dress rehearsal a few weeks before our debut at the Fringe Festival, for the folks at Habilitat, a residential drug rehab community in Kaneohe. The audience was about 100 male, Pacific islander recovering drug addicts! We were terrified they wouldn't like it. We received a standing ovation! The men were moved to tears. Our families were blown away. That's when we knew we were on to something.
Q: What inspires you to create new ideas and projects?
A: My collaboration with Lucie is a blessing. We are both powerhouses of creativity and inspiration. We feed off of each other, so we have no shortage of ideas. In fact, despite my money issues, I've always felt like I was a billionaire when it came to creativity! In the end, though, what inspires me to continue creating is this inner fire, this passion to make a difference in people's lives; to lift people to their feet; to touch their hearts.
Q: What advice do you have for people who want to accomplish their dreams?
A: Probably one of the most important pieces of advice, as simplistic as it sounds, is to never ever ever ever ever ever give up! It's okay to feel down, depressed, to momentarily give up, to crawl under your covers. Use that struggle to become more self-aware, to deepen yourself, to discover more levels of kindness and self-compassion. It was when Lucie and I wanted to give up on our big musical that we birthed our 2 woman MONEY TALKS musical that's been so successful. And now we're reinspired to go back to KaChing and finish it. And take it to Broadway! Everything that happens to you can become mulch for your creative garden. If it's really an authentic dream, then it's like a living being, a delicate, beautiful flower, that desperately needs your attention, your love, your nourishment. If you really have a dream that fires your soul, that lights up your heart, keep putting one foot in front of the other.  And always remember to be kind to yourself.
Marcia's upcoming public performance of MONEY TALKS: But What the Hell is it Saying? will take place on

Saturday, November 28, 7 PM

, at the famous private entertainment venue in Kaimuki.  For details visit her website www.ilovemoneytalks.com.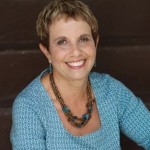 Marcia Zina Mager is an author, journalist, performer, award-winning poet & mixed-media artist. Her fiction and non-fiction books have been translated into ten languages. Her international best-seller, BELEIVING IN FAERIES: A Manual for Grown-ups, is now available as an e-book, along with the trendy 31 Words to Create an Organized Life. Listen to an excerpt from her latest book THE HIDDEN KINGDOM: Discovering the Divine Presence in Nature. Marcia is the founder of the original Write From The Heart, a national seminar series on creativity taught all across North America. She studied improvisation with  Academy award-winning actor, Alan Arkin which brought new energy to her writing career. This past November Marcia guest starred on Hawaii Five-O. She brings her diverse creative skills as The Write Coach to anyone with a desire to express themselves.            Find out more at www.321write.com.