This will be a short post because it took me no more than 5 minutes to put a toddler teepee together. The hard part was entertaining two babies at a hardware store while trying to carry bamboo poles and them back to my car. Thank you nice City Mill salesperson for helping me with the latter.
Basically, I've been reading how-to make an easy teepee online and via pinterest. Again, the difficult part was finding time to do it. Luckily, a relative was over again this time to watch the two.
How I did it:
All I did was wrangle together 5 bamboo poles. I was not picky about which ones. In fact, that salesman chose them for me.
I also bought jute rope. Make sure you're not settling for anything thinner. It's got to be strong enough to withstand your kids. You know yours. I know mine.

I also got a drop cloth. The cheapest one I could find that was still made out of cotton, not plastic, was a runner. 

Basically, I used one hand to hold five bamboo poles and the other to wrap the jute rope around the entire thing. Then, I weaved the rope around each one in an erratic and not consistent figure eight.
Lastly, I tied each ends of the rope into a knot.
When the teepee was sturdy, I wrapped it in the runner.
The final steps included adding a ribbon at the top, a few toddler pillows and his bear pillow.
I'm surprised how easy it all turned out.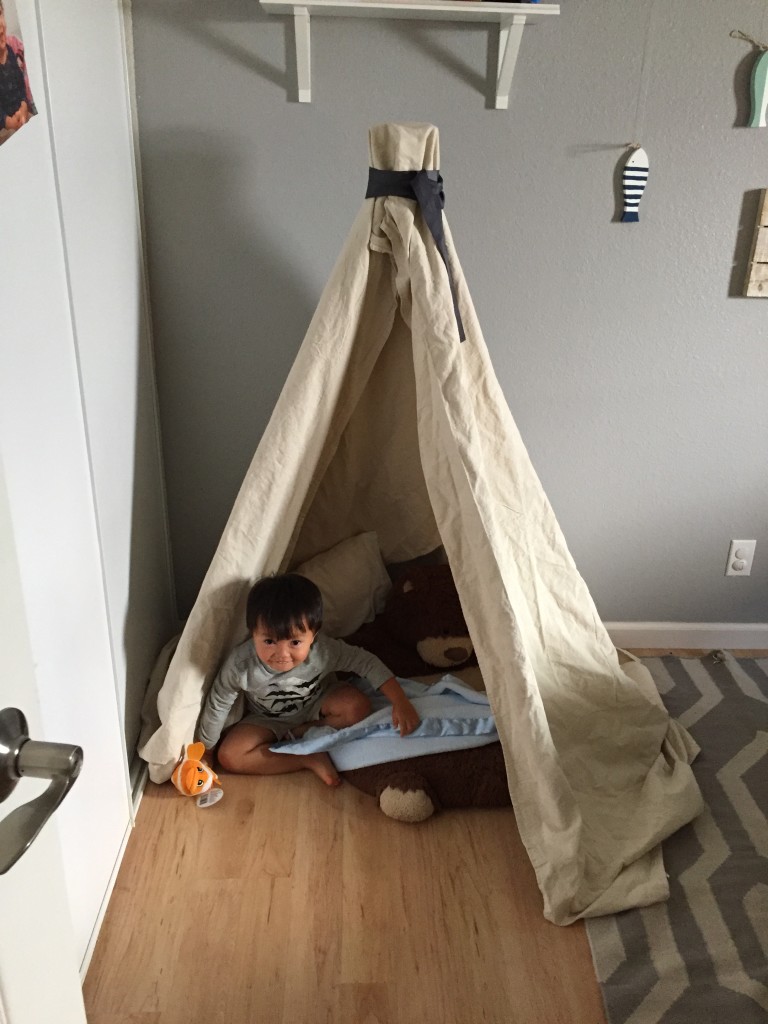 Here is the baby before and the toddler after. It went by so fast. I could weep. Not the room transformation, the growing up. Anyone else with me?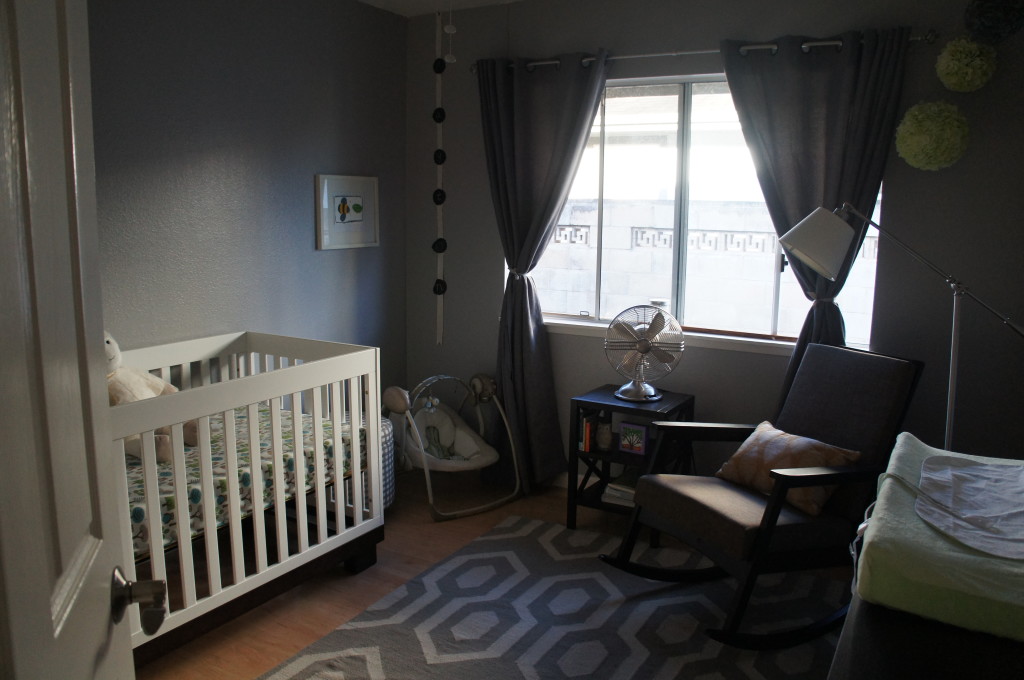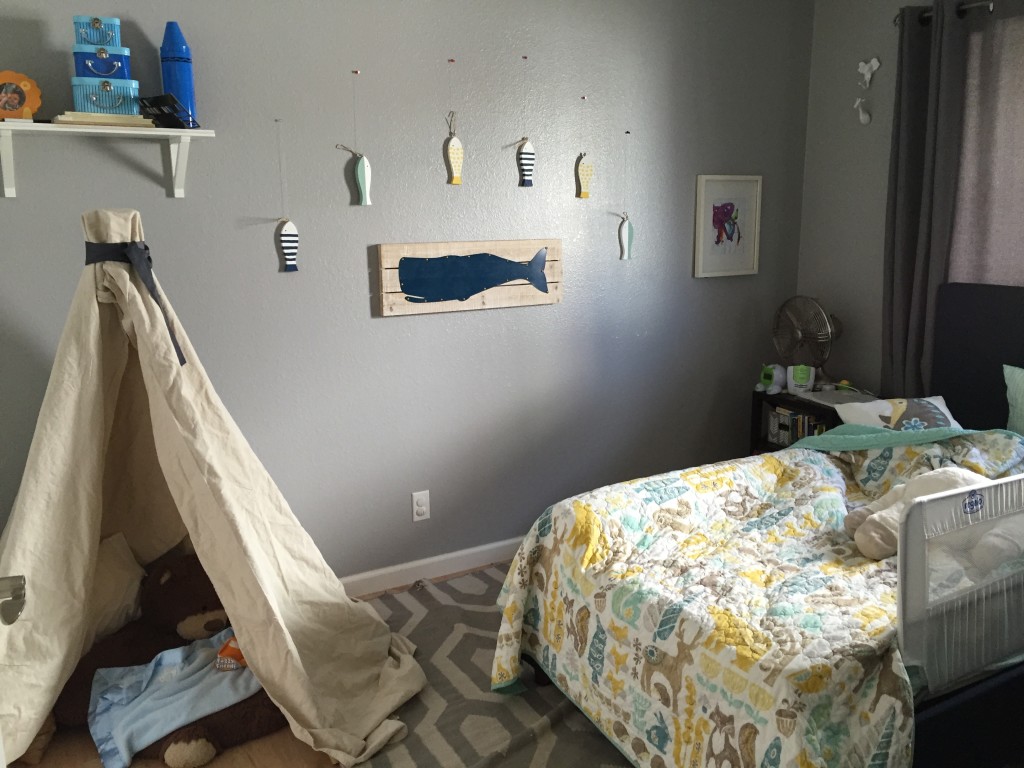 Go here to read part I of the transformation.