This is not a potty training post. But as a mom of two trying to manage potty training with no sleep, I can understand how it could easily read as that.
This is a post on how I've been working on transforming my toddler's nursery into a big boy's room with nil time and money. For all you stay at home mommies out there, you know it's our own riveting Cupcake Wars.
I started out with a moody gray room. But it needed something fun, bright and not so dreary. I've been slowly collecting decorations like hanging fish and a whale from Target. I just needed a day to piece it together.
One day miraculously appeared last week when relatives stopped by for an impromptu visit. It gave me just enough time to figure things out.
Here's the room before my two kids. Can you even imagine life before kids anymore? I can't.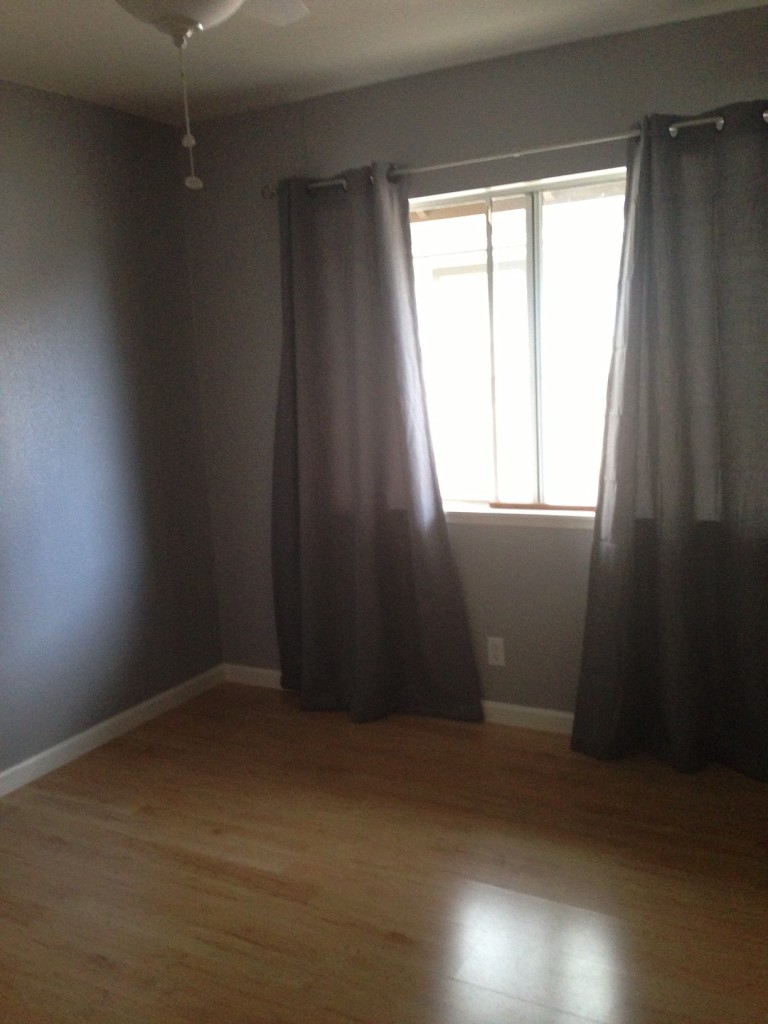 This is the nursery before kids exploded into our home.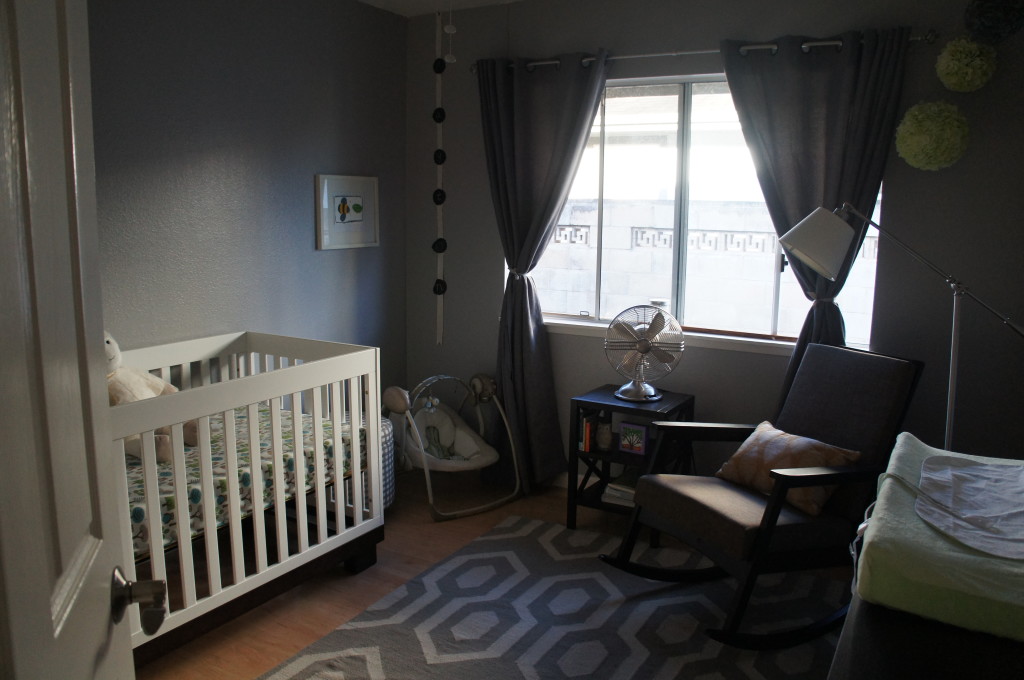 I was excited to finally be able to put things on the wall without worrying a baby would stand on the crib mattress and pull these down. I attached fishing wire with thumbtacks, high enough so even toddlers who know how to grab stools can't reach them, and this big old whale below.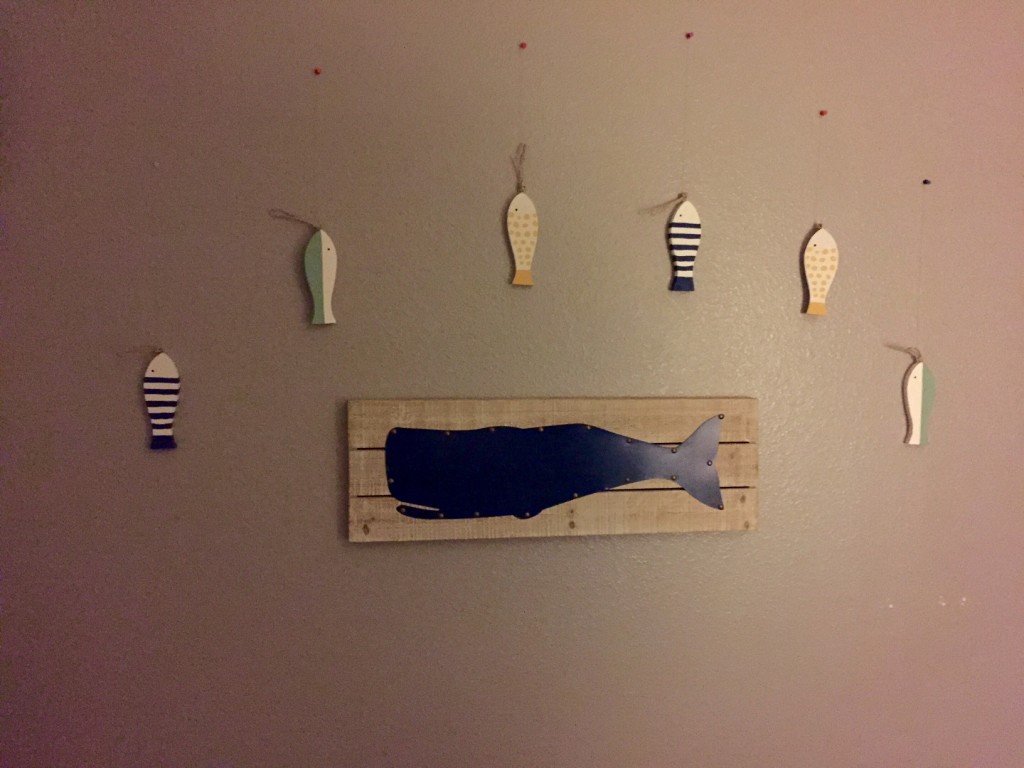 This is not a staged photo obviously. This is real life. In addition to the Target wall decor, here's the 411 on the decor I fell in love with.
Woodland coverlet set I found at Bed, Bath & Beyond.
Twin navy bed which we found on Overstock.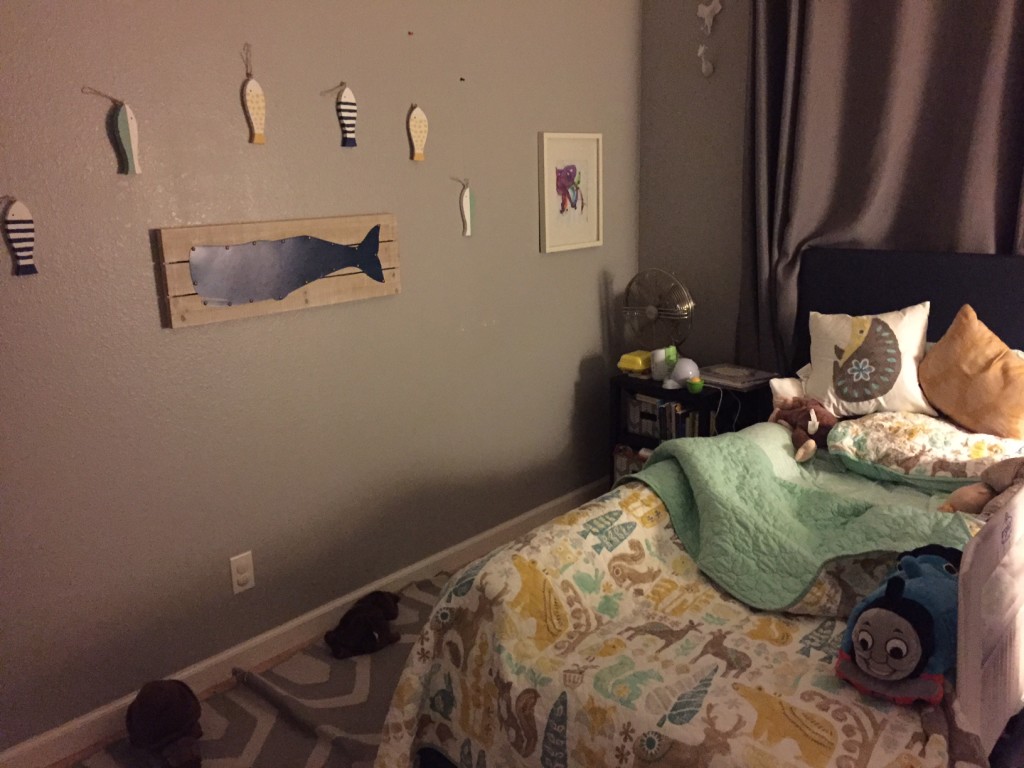 Something was still missing so I eventually pulled together a teepee with bamboo and jute rope. I'm anxious to post about it, but the laundry needs attention. I promise to delve into it soon. To be continued…