When you've got a spirited tot, planning a project that has multiple uses is ideal.
This is important to tuck away for: a) rainy days b) cancelled playdates c) when you're too tired to do anything.
Thankfully, one of those days when all of the above was happening, I saw a potted plant nearby and thought fast.
Pinning my toddler in his high chair was also a smart idea. For a moment I actually felt like I was winning.
I gave him my terra cotta pot, his paints and a brush, and we were set for about half an hour. That was the first layer. Purple paint is what I hand on hand.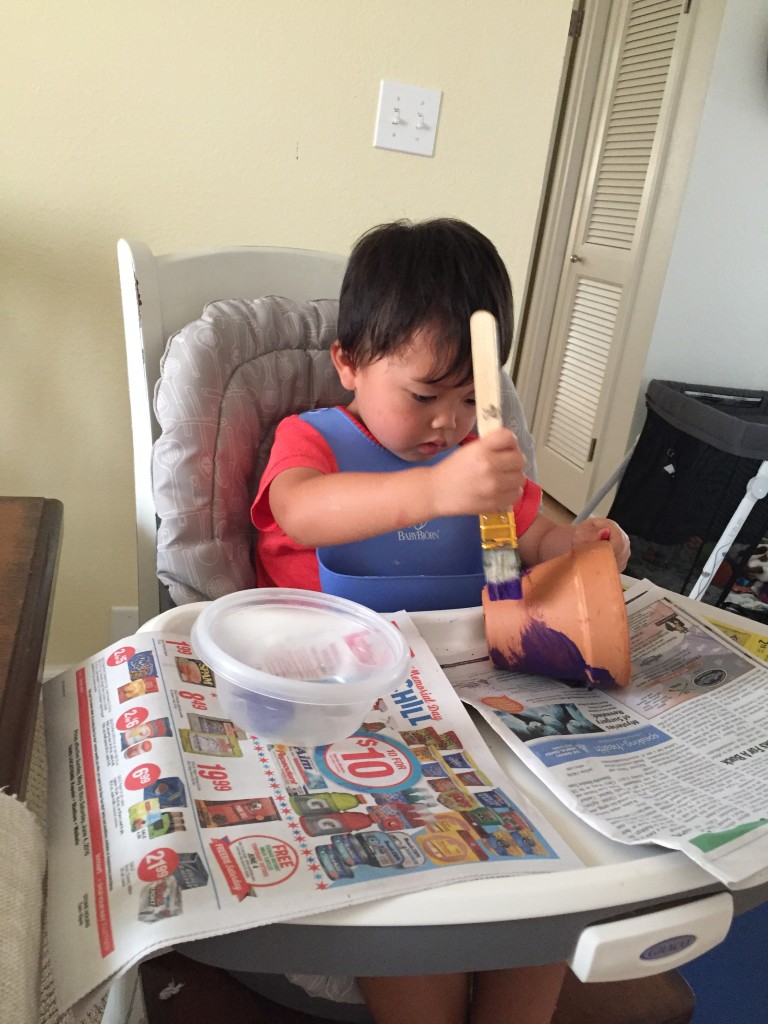 When that was almost over, I got a second idea. Thank you God!
I remembered I had leftover chalk paint from this project and we painted a second layer. Yes!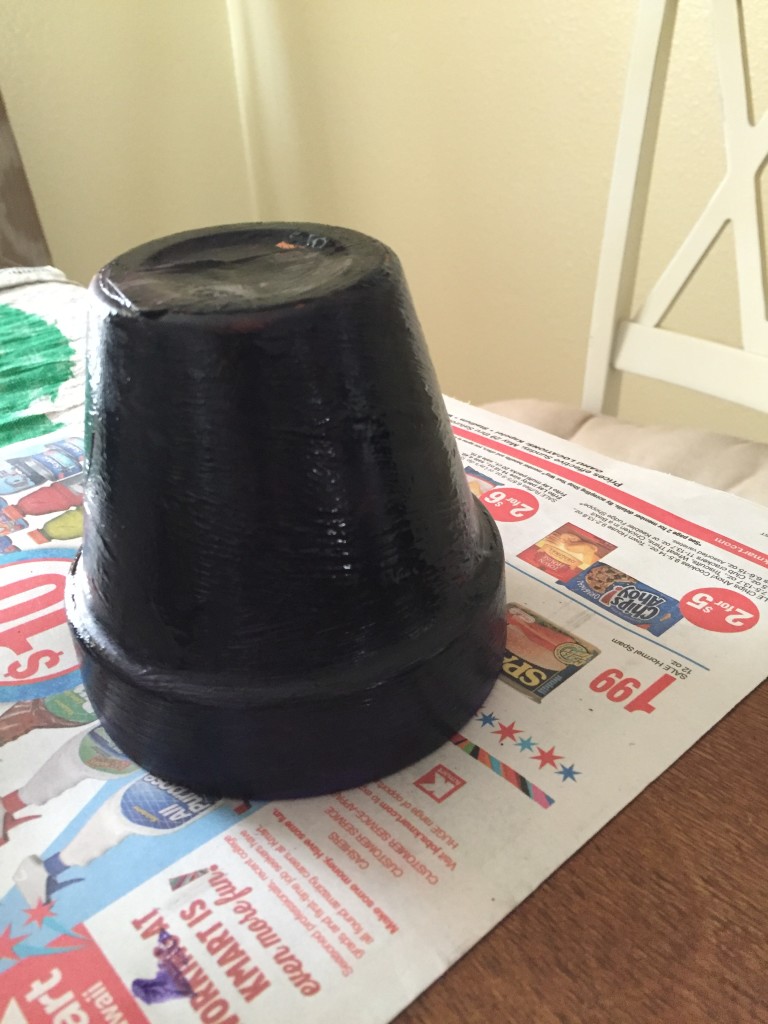 And if that wasn't another half an hour used wisely, this painted pot plant kept giving and giving. After it dried, he still could draw on it with chalk.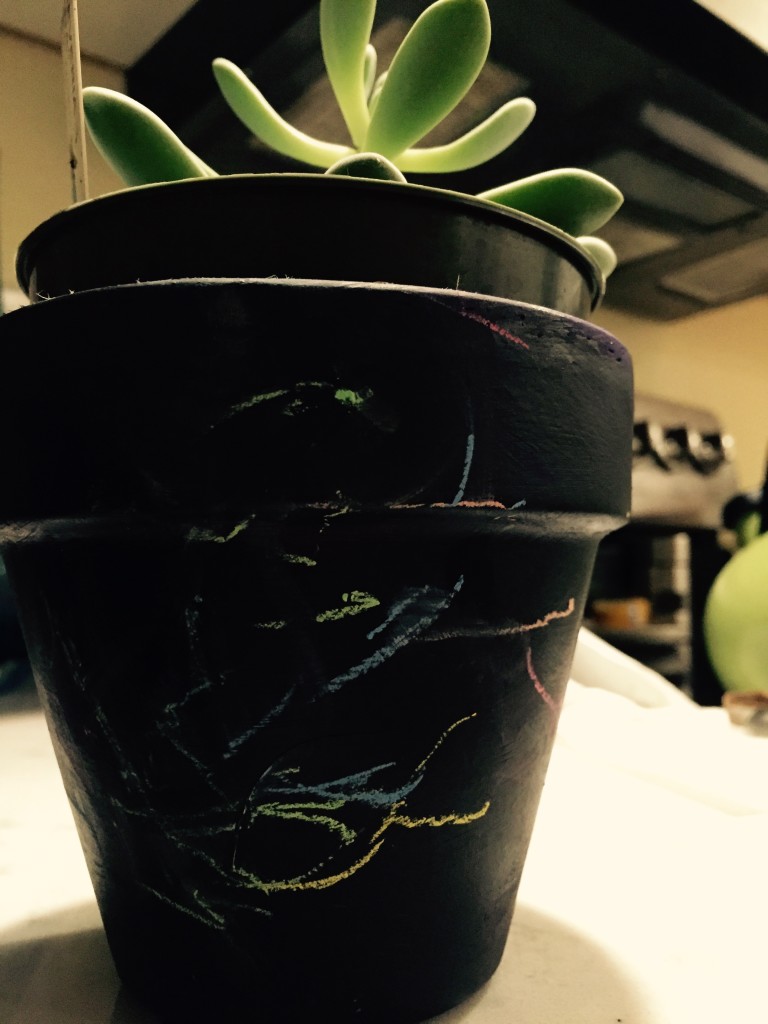 Yes I know I'm overly enthused, but finding one project will multiple tasks that has the ability to sustain a toddler is like hitting the jackpot. Am I right?