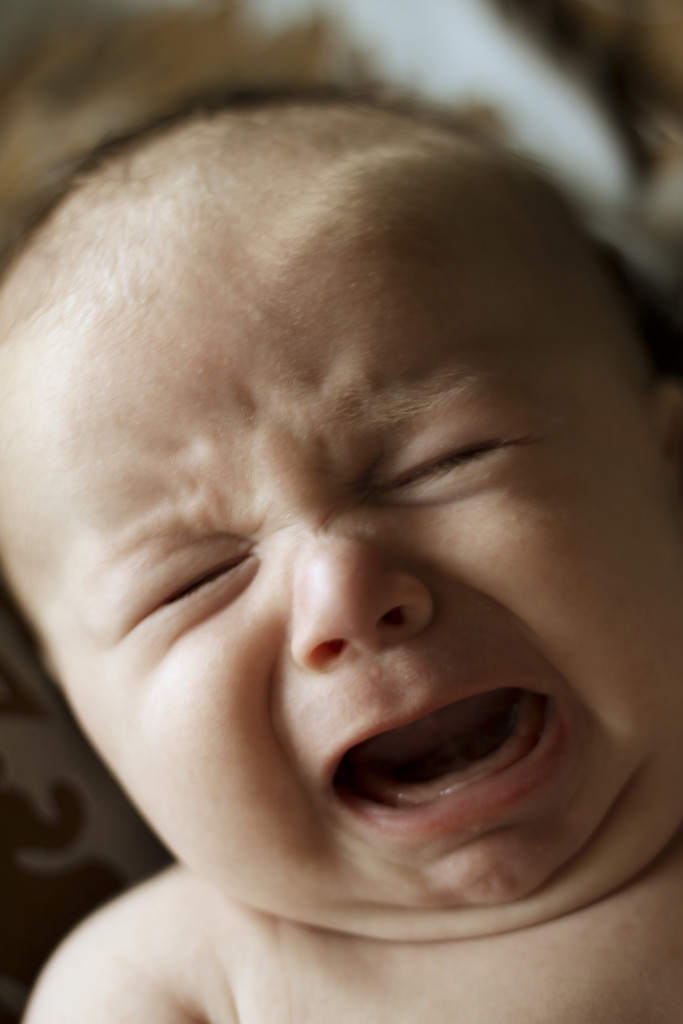 If this were B.K. or before kids, I would try to avert my eyes and run. Mommy meltdowns and blood curdling screams from tantrumy kids made my skin crawl. It's one of the reasons why I thought I would never have kids.
Fast-forward three years.
I'm running through Target like a contestant on Guy Fieri's Grocery Games. Move people! I've got a hungry, crying baby. Next up-a flying toddler. My kid dives out of the shopping cart. Without warning. While I'm paying. I'm trying to figure out how to stop him from doing it again when he darts for the evil junk at the checkout aisle. There's a growing line of people building behind me, a cranky two-year-old and a cashier that wants to strangle me. I had an amazing moment when I realized I'm that mom. I'm the mom with the snot soaked shirt. I'm the mom with suitcase under her eyes that's yelling at her kids, that's holding the line, that's not in control.
I'm all those moms.
So here's what I would tell you if you ever a) find yourself in this same predicament b) see a mom who is:
Take a deep breath. It's all okay. You feel judged. You are probably are being judged. But those people don't know how hard it is. They might be seeing you at your worst. They don't know the hours you spent trying to calm a teething baby and a scared of the dark toddler. They don't know how you soothed your son's fears or kiss his owies away or spend hours trying to find the right recipe that he will actually eat. But none of that matters. The person you should be concerned with is you.
I'm taking a Self-Compassion course with Brene Brown and Kristin Neff. One of the things I learned is to put our hands over our heart or give ourselves a gentle hug. Secondly, tell yourself the following: "You're struggling. This is hard. Everyone struggles. You're not alone."
This is what I would tell you.
You're doing the best you can in a job impossible to be perfect at. You will have good days when you feel like you're doing a pretty good job. Your child will look up at you and smile. You'll feel like you got this parenting thing down. And you will have those horrendous days when the poop literally hits the fan. And that's okay too. You messed up. Your child's disappointed, scared or sad. You tried your best. You can try again.
I don't think anyone leaves childhood unscathed. We've all got scars. They will have them too. Our job is to teach them that life isn't perfect, but love is. Teach them you can love yourself even when you feel like a monster and you will have done an amazing job because we all mess up. We all say the wrong thing. We all hurt each other. The main thing is whether we can say to ourselves at the end of the day, "I loved my hardest. I lived the fullest. And I forgive myself for the moments that I didn't measure up. I am both beautiful and messy. I love you. I love myself. We are all works in progress."