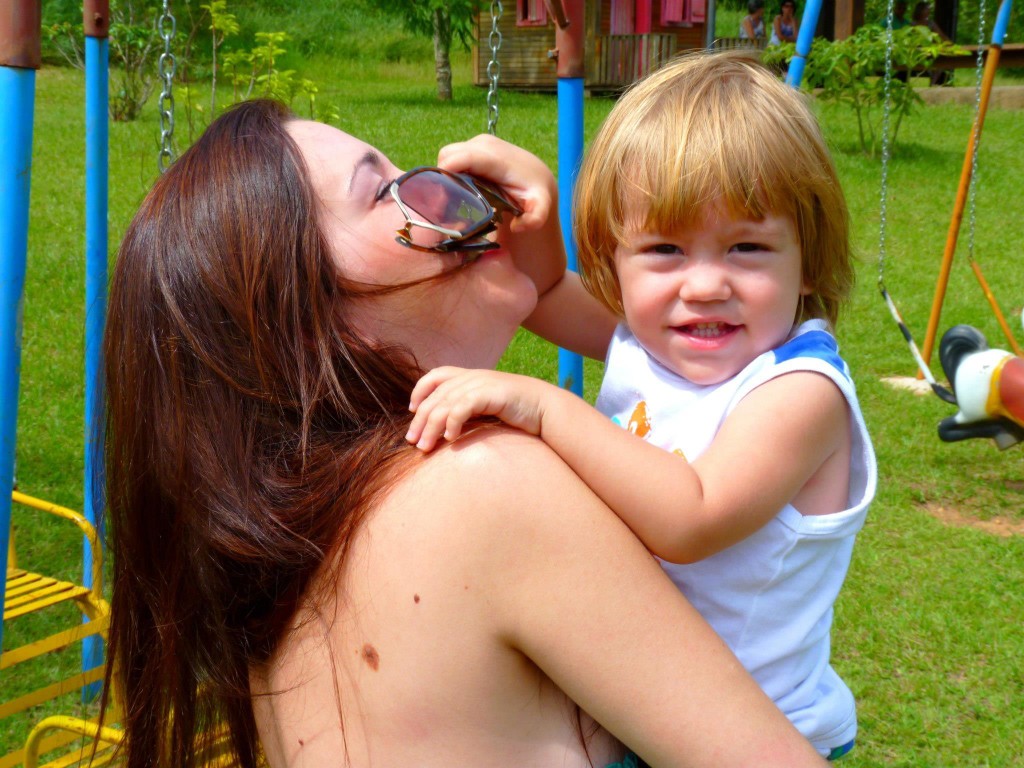 The next biggest superhero isn't coming to a theater near you. What most people don't know is that they have one of the most powerful ones in their home.
It's you.
Here are top 10 super powers that should deem you the next Super Hero:
Super pain. Yes labor is equated with running a marathon. But marathon runners get to rest afterwards. Moms don't get any sleep and probably won't for the next few years.
Super smart. What other person can get by on a few hours of sleep and make coherent sentences, never mind cook dinner, clean and make sure their kids aren't animals when they leave the house?
Super organized. Okay so you don't know what day it is or when you went to the gym last, but the diapers, the hand sanitizer, and pacifiers! You could find them with your eyes closed.
Super chef. Maybe no one would pay to eat at your restaurant, but when the kids are whining and the fridge is empty, you can whip up something edible like nobody's business.
Super patient. Yes we all blow up after 12 hours of whining. But only you can hear your child's fifth plea for milk without losing your mind.
Super resourceful. MacGyver has nothing on you. You can wield a nursing cover out of your jacket and turn toilet paper rolls into a musical instrument, bowling game and craft project.
Super determined. You know you're not perfect. But that doesn't mean you won't try. Even if you can't be cool like your kid's classmate's mom, doesn't mean you won't try to be the most loving one.
Super hopeful. Love is blind. And that's a good thing. Your kid's not perfect either. But you love him or her anyway. And you're hopeful that even though today the crap hit the fan, you always have tomorrow.
Super prepared. You've got indentations in your back from carrying around a 50 pound bag. But no one's more prepared for runny noses, antsy toddlers and toilet mishaps than you.
Super efficient. You don't have time to twiddle your thumbs. You've got changing a diaper down and can multitask like nobody's business. Thirty minute meals? You should be a Food Network for your infamous five minute meals.
All together you're braver (do people know what potty training looks like?), stronger (have you carried a toddler in a carrier) and more powerful than any superhero. And while you won't save victims from fires and deadly villains, every day you do the hardest, most meaningful job in the world. You're raising your own mini superhero. So go on and give yourself a pat on the back and forgive yourself when you don't check off all the items on your to-do list. It's okay that you're not the model looking mom who raised her kids while cultivating a kick ass career. You don't get recognition for it, but what you're doing is amazing. Remember that. Remember that when the toilet overflows, your toddler is screaming, oh and the baby hasn't slept yet. Good job Super Mommy! Good job!