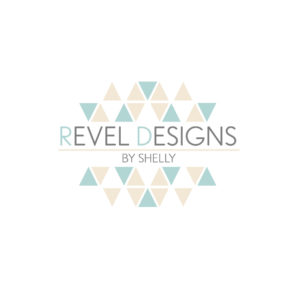 Vashelle Nino is a mom friend I met while she was living in Hawaii. She is genuine, kind and super creative. In a word, inspiring. I've been stalking her jewelry on Facebook and had to know what inspired her. Here's what she had to say about her business Revel Designs and life in Maryland with her husband, three kids and "feisty pooch."

How long have you wanted to create jewelry?
I have been creating jewelry for myself for as long as I could remember. It is sort of the perfect hobby for me for a number of reasons. First, since I have always been thrifty and not one to spend a lot of money on myself and my appearance, I use accessories as an inexpensive way to look put together. I truly believe it is one of the cheapest ways to feel good about what you're wearing! Second, I have always liked creating and working with my hands. Beading and braiding and working with wire and pliers is like therapy to me. It has a focused, calming effect the same way that yoga and meditation does. Third, it is one of the only things I am good at! Ha! I love creating just about anything, but I don't think anyone would purchase one of my paintings.
How did you first learn how to do it?
I taught myself jewelry-making techniques long ago just by getting in there and trying it! I'm still learning so much, and there is actually a lot I have yet to learn. Recently, a friend made a custom order with materials I had never used before—real gold and real Tahitian pearls. It was so nervous making this fine jewelry, and I had to do a little bit of research on the materials beforehand. I enjoyed the process and am always eager to learn new things.
What's your inspiration?
Cost of materials is what drives and inspires me 80% of the time. I love shopping for beautiful beads, stones, charms and accents when they are at their best price. It allows me to sell my finished pieces at a reasonable price. Again, I believe great style can be achieved through accessories—affordable ones at that—and I love being able to contribute to that. The other 20% is when I see materials so beautiful I cannot resist using them in a piece. I get an image in my mind of how I want to use it and I go for it.
That is my creative process.
But what inspired me to open my own jewelry shop to begin with is this: I met a lovely lady in 2014, back when I was living in Hawaii. Her name is, ahem, Brandi. She was a fairly new mom, a kindred spirit, and I saw her striving to live an inspired life doing what she was passionate about. It made me ponder, what do I love? What am I passionate about? And why am I not doing it? It took a while for me to figure it out. I had just had my third child and was about to embark on a cross-country move from Hawaii to Maryland. I did not have the time or stability to focus on that sort of thing right away, but once we settled down in our new home I was able to reflect on what I was good at creatively. I will always be thankful for the sweet serendipity that brought Brandi into my life and what her presence did for me.
Did you have any fears or challenges about creating it initially? If so, what helped you get through these obstacles?
I cannot say I was fearful of anything. I have failed enough times at other things not to care about my ego or embarking on another failure. I had gotten to the point of thinking what is there to lose so I pretty much jumped in!
My biggest challenge when it comes to creating is time. As a mother of three, spanning an age group of 2 to 14 years old, I have very little time set aside to create. I often pine for there to be more hours in a day, but don't we all!
I often hear from friends, "How do you do it all so effortlessly?"
And I often reply: "I don't! Would you like to see the mold in my shower, or the three baskets of unfolded laundry hiding in my laundry room, or the Easter wreath still on my front door even though it's October?"
I think the idea of having it all or doing it all is an illusion. We parents are busier than ever—and I don't believe that is a good thing. Did your mom do with you as much as you are doing with your kid(s)? Was she as sleep-deprived? Did she worry about the 762,983 things the media tells us to worry about? I doubt it. And I think we should let some things go for the sake of our own sanity.
What do you see for your creative future?
I hope I will still be creating jewelry and perhaps some other things. My love for creating is REAL. I am happiest when I am using my hands and getting messy. I love colors and shapes and textures and all mediums, and I have referred to myself many times as a "sensory whore." Ha!
I hope to continue selling on Etsy, as it is a comprehensive, reliable and credible platform for my shop. I have had nothing short of a great experience using it.
I also hope to do more craft shows in my area. Incredibly, I moved to the most appropriate place to embark on my new creative venture, as the community in Harford County, Maryland celebrates and values local art and business. The opportunities to showcase my work are plentiful.
What are you most proud of thus far?
Sticking with it and not giving up too soon. My family and friends were the bulk of my customers at the beginning. While I am immensely appreciative of their support I knew they did not sign up to support my business forever, nor did I expect them to! So I remember how excited I was when I got my very first non-family/friend customer through Etsy. I was like What! Someone found my shop, actually liked something and bought it! It was an incredible feeling. And even though I've had many non-friend/family customers since that first one, I still get very giddy and humbled. I love the transaction process, knowing that many Etsy shoppers believe in supporting artisans. Even though it is a modernized process using technology and postal services, it gives me the wonderful feeling of being a craftsman vending at an exotic bazaar. I love that.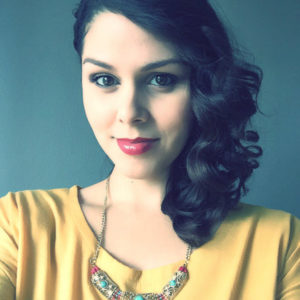 https://www.etsy.com/shop/RevelDesignsbyShelly
Instagram: @revel.designs.by.shelly