I wouldn't say I'm very crafty. But I love to create. I can usually find some DIY craft every holiday to make that is not too intimidating, not too Kindergartenish. You could even say, "It's just right."
This year, instead of my usual DIY Christmas decor, I attempted to make a small gift.
All I needed was a few sheets of felt, scissors, sewing needle and thread, fabric glue, a fun template, oh and a pair of those 3M Command velcro strips.
What was I making?
Yep, a cozy.
I found this deer head silhouette here. And I was motivated to try it.
Basically, I printed it out. I lined it up with my fancy felt from Walmart, and tried my best at cutting the outline. It was not easy since the image is detailed. Knowing what I know now, sharper scissors or a less detailed template would have made the process easier.
After that was done, I estimated what the coffee cup sleeve would look like and cut the felt to fit it. I added a second layer of felt to give it dimension and glued it with fabric glue. I also glued the 3M strips to each side of the sleeve.
The hardest part of this was hand sewing the deer to the felt. But it was also the most relaxing. Although my stitches are not perfect, I like to believe it gives the gift charm.
Happily, this took me all of one night to finish.
Hopefully, the receiver is not reading this post. Because here's the finished product.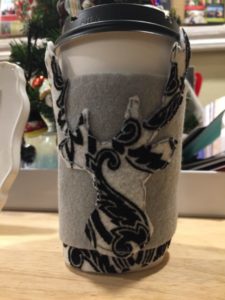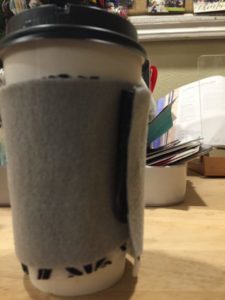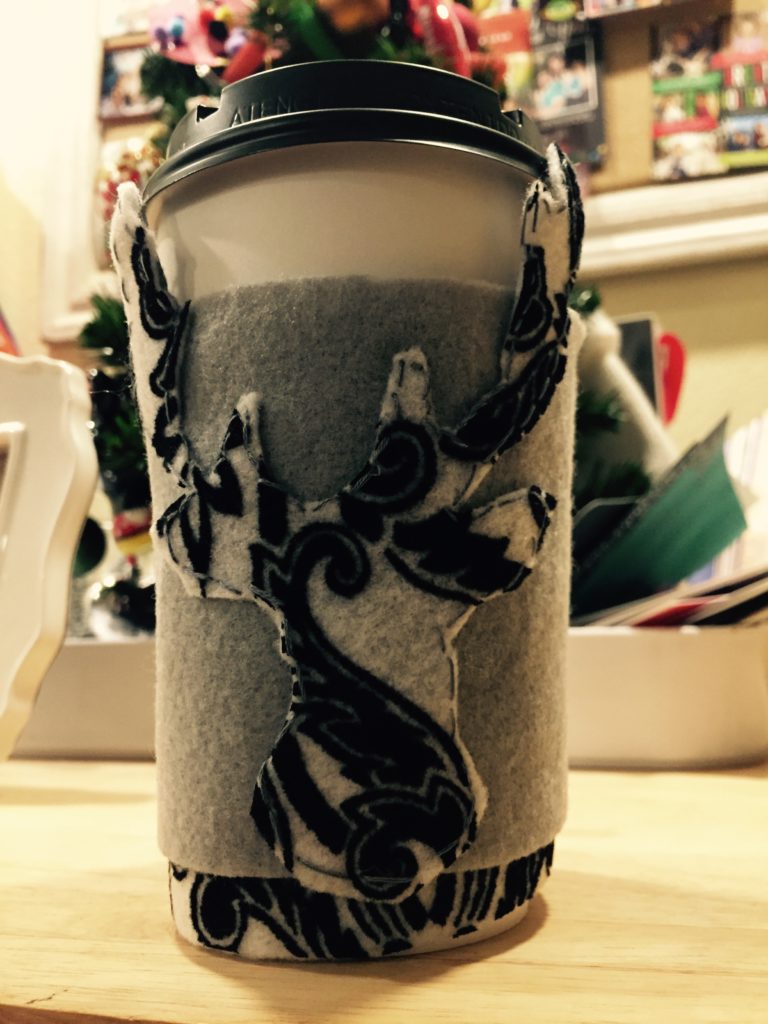 What are you creating this holiday season?