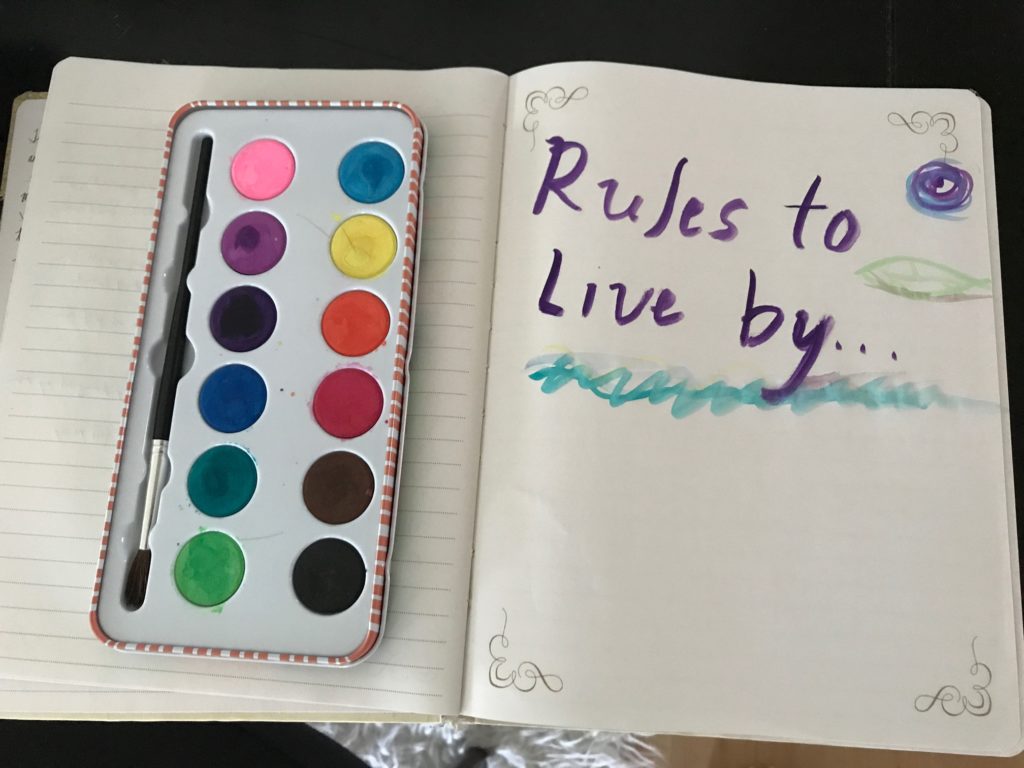 Motherhood. It's the thing that will make you forget yourself. If you let it.
I can't believe it's been two years since I did this thing. Self-care with one kid seemed manageable. But the more kids you have, the lower you get on the totem pole. After getting ill multiple times, I realized self-care isn't selfish, it's self-preservation. I vowed to create rules for the rest of my 2017.
There are things on there like spending a minimum of ten minutes daily doing something solely for myself. This means no cooking for the kids and counting it as self-care time. It could include, walking, painting, meditation, journaling and even napping.
There are also weekly rules such as spending half a day to a full day doing something solely for me, which include hanging out with a friend, writing or being in nature.
It also includes a form of radical self-care quarterly or yearly, which could include a massage, acupuncture or retreat to someone's house or a hotel.
Most importantly, I will not push myself when I feel unwell.
I will ask for help.
I will not take work that doesn't fill me.
I will practice gratitude and the art of doing nothing.
Most importantly, I will not feel guilty for taking part in any of the above.
In order for my kids to do well, I have to be well.
In order for you to be the mom and woman you want to be, you must believe you are worth it. And when you realize your kids future depends on your present presence and emotional health and happiness, you will create your own rules too.