I used my recent handmade pineapple cozy to cover my coffee cup the other day. It was kind of nice to say, "No thanks," to the extra cup and cardboard sleeve.
Another bonus? I find sewing stress-relieving. Maybe if I keep this up, I won't have to spend another week here, although I wouldn't mind it truthfully.
It actually inspired my latest felt cozy.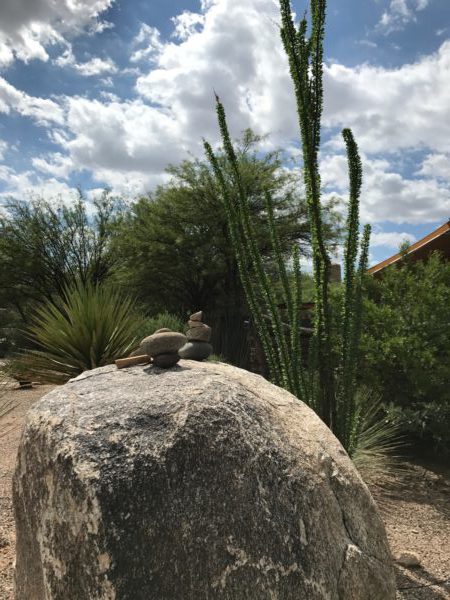 I fell in love with the peacefulness of the stacked rocks. Here's my inspired rendition: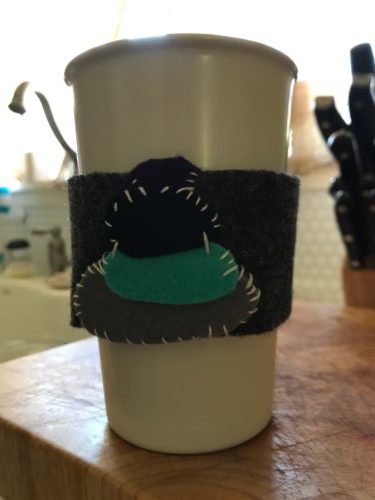 Hand sewing is a creative way for me to let go of all the taking-care-of-everyone-else-itis I've caught since I've had kids. It's also inspiring my writing.
What about you out there? What creative outlets relieve your stress?