The Free and Simple List You Need to Live a Happier Life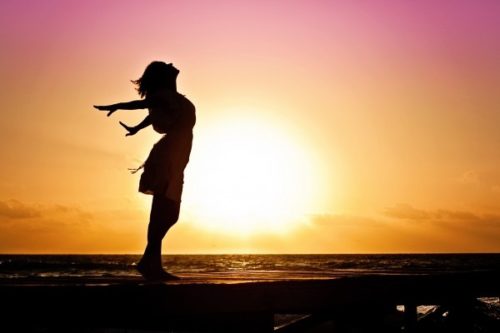 I've been reading Robyn Openshaw's (aka Green Smoothie Girl) book Vibe: Unlock the Energetic Frequencies of Limitless Health, Love and Success. Don't you love that title?
Anyway, she writes about low (e.g. fear, anxiety, anger) and high (e.g. happiness, excitement, love) vibrations. It got me thinking about how many of my thoughts are of the lower variety. In order to change my life, I need to start living a higher vibrational life.
Are you in with me?
One way I'm doing this is to keep track of the things that bring me joy. Specifically, I created a three column worksheet from the lower end of the positive spectrum to the moments and experiences that spark excitement. Whether you suffer from chronic physical or emotional illness, or just want to add more happy moments in your life, try this. You can easily replicate this list in your journal.
Things that make me….
feel better                                                                 happy                                                        excite me
Epsom salt baths                                                    Being with friends                                   Coaching
Being in the ocean                                                  Traveling                                                  Decorating/designing
Meditating/Praying                                                 Writing                                                     Working on my books
Exercising                                                                 Flowers                                                     Product descriptions
Resting                                                                     Going to museums                                 Self-improvement