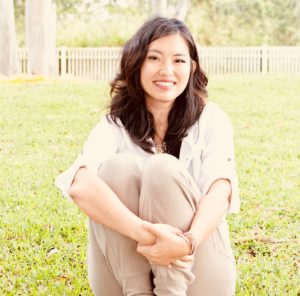 What do you want most in your life? If you had a single wish what would it be?
If we met somewhere in person, I'd bug you with my most annoying obsession-finding out your strengths and passions, and encouraging you to pursue your dreams.
It's taken me 10 years as a writer to amass this motley of work. It's taken me a BA in English, a MA in counseling and health psychology, plus two kids to finally make me realize that's what I'm here for. Not to annoy my beloved friends and family, but to use my intuition, listening skills and creativity to lure out people's passions and help inspire them to fight and pursue their dreams with wild, crazy, courage.
While I've taught stress management classes for moms, I'm currently working on my first book and fulfilling my dream of helping others fulfill theirs. I'm offering a free one hour consultation and really affordable packages. I'm excited to work with you to help you dig through all the stuff and get towards your dreams.
If you're new here, and would like to get a better feel of the blog. Take a look at this list.
Your Journey Starts Here…
If you're a stay at home mommy like me, you might enjoy this post on mindful parenting or this post with easy crafts. Some like this one can be done with your toddler.
If you're stressed out because of the holidays, these mini meditations will help soothe your soul.
If you're here because you need motivation to do the BIG thing a.k.a. fulfilling your calling, you'll want to read my interview with a celebrity designer, Hawaii writer/stay at home dad/blogger, successful author, Olympic medalist, and my favorite design bloggers.
These are my all-time highest viewed posts:
How to Get What You Want In Life
The Antidote for an Uninspired Life
5 Creative Ways to Banish a Bad Mood
6 Signs You're Spiritually Disconnected
3 Quotes That Will Help You Confront Almost Anything
Inspiring Ideas for a Relaxing Retreat
When Your Best Isn't Quite Good Enough
The Bad News Is You're Discouraged. The Good News is You're Discouraged!
The Importance of Play in Inspiration
Christmas Decorations with a Toddler
Inspiring People: Q&A with Yoga Teacher Amanda Webster
How Sickness Can Cure What Ails You
The Uninspiring Life of a Writer
On What it's Really Like Being a Mom
The Key to Coping With Failure