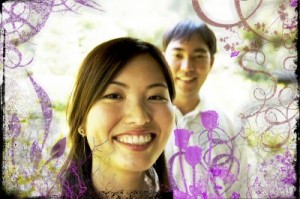 Brandi-Ann Uyemura is a full-time freelance writer. She has been a published writer since 1995 when she received a Nissan Journalism scholarship award for her high school newspaper article. She has also won an award for her poetry from OnceWritten.com and has also had a poem published in a book and calendar for Blue Mountain Arts.
Since then, Brandi has had several articles published in both local and regional publications such as Animal Wellness, The Writer, Your Wedding, Eucalyptusand Skipping Stones magazines. For samples of her work, you can go here.
Brandi has a MA in Counseling Psychology and a BA in English. She brings the skills she acquired from her past work experiences as a PI (Private Investigator), RA (Research Assistant), MFT (Marriage Family Therapist), copywriter (for Tiny Prints and Art.com) and features writer (for NikkeiWest) to all of her endeavors.
Currently, she works as the Associate Editor for Psych Central (which includes blogging, social networking, editing and newsletter writing) and is also a freelance writer. She provides consultation for new writers and business owners on writing.
Mission
To fulfill her dream of inspiring others to follow their dreams and use writing as the vehicle to get them there.
Testimonials
Intuitive, supportive, curious, determined. A student of life.
Past editors have described her style as "simply stated" and "touching." Previous employers have said she has "excellent writing skills," "gifted," "highly intelligent and creative." Check out Brandi's LinkedIn profile to read a few of her recommendations.
Need more info?
Visit Brandi's professional writing site for tips for beginning writers and for samples of her latest published pieces.
Still haven't answered all of your questions?
Please feel free to contact her here.