I'm starting to make some headway on our son's first birthday.
Thank goodness it's been a fun process! In comparison to writing, querying and being a full-time mommy, doing this felt like a mini vacay. Just get me a hammock and serve me a margarita please…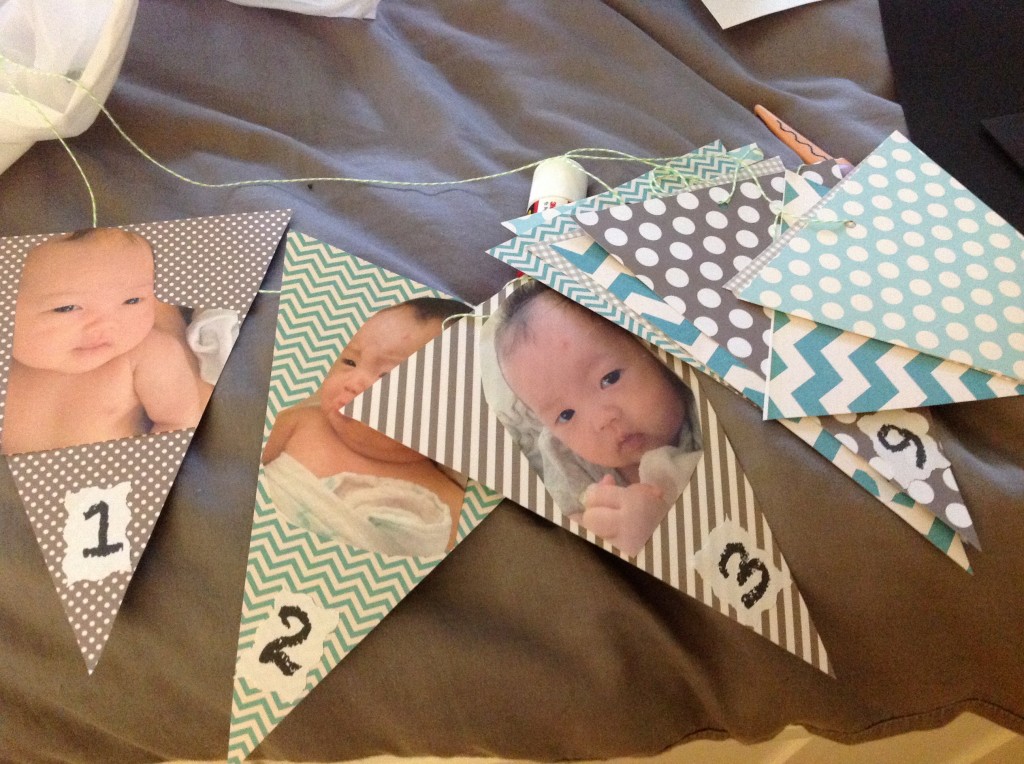 Want to make these easy party pennants?
Here's the how-to:
These DIY pennants were made with scrapbook paper. I shared how I did it here. After cutting them out, I hole punched them, threaded baker's twine between them and then printed out a few numbers and photos of our babe each month and used a glue stick to paste them on. We still have a few months until the little guy is 1 so a few pennants are still blank.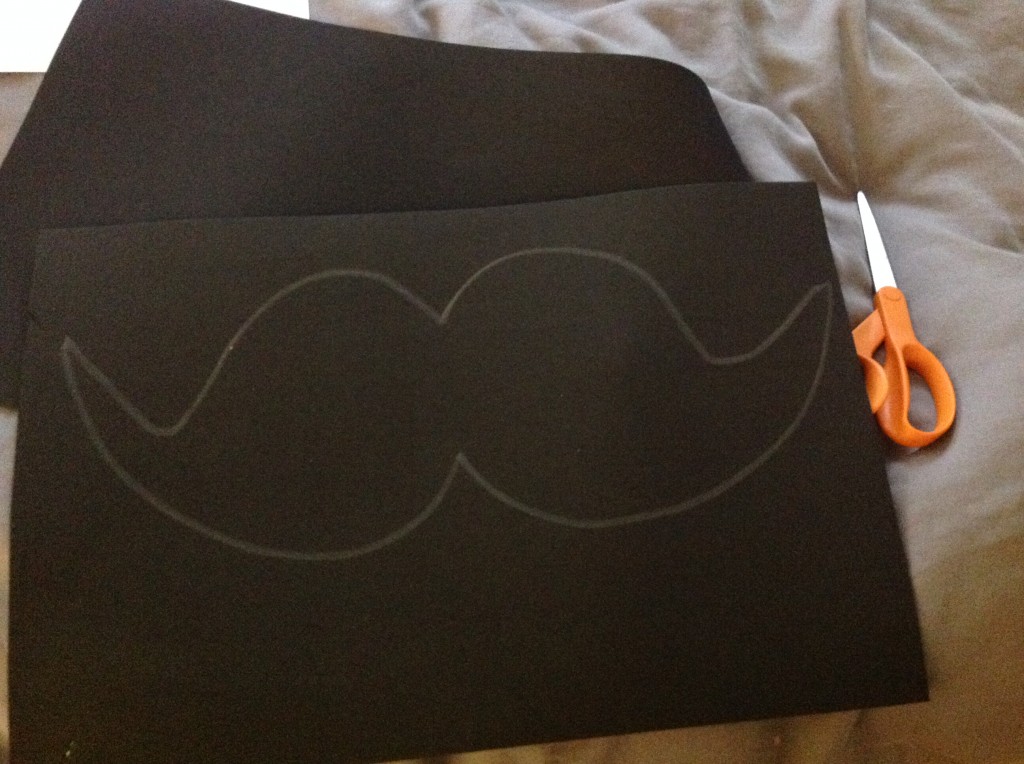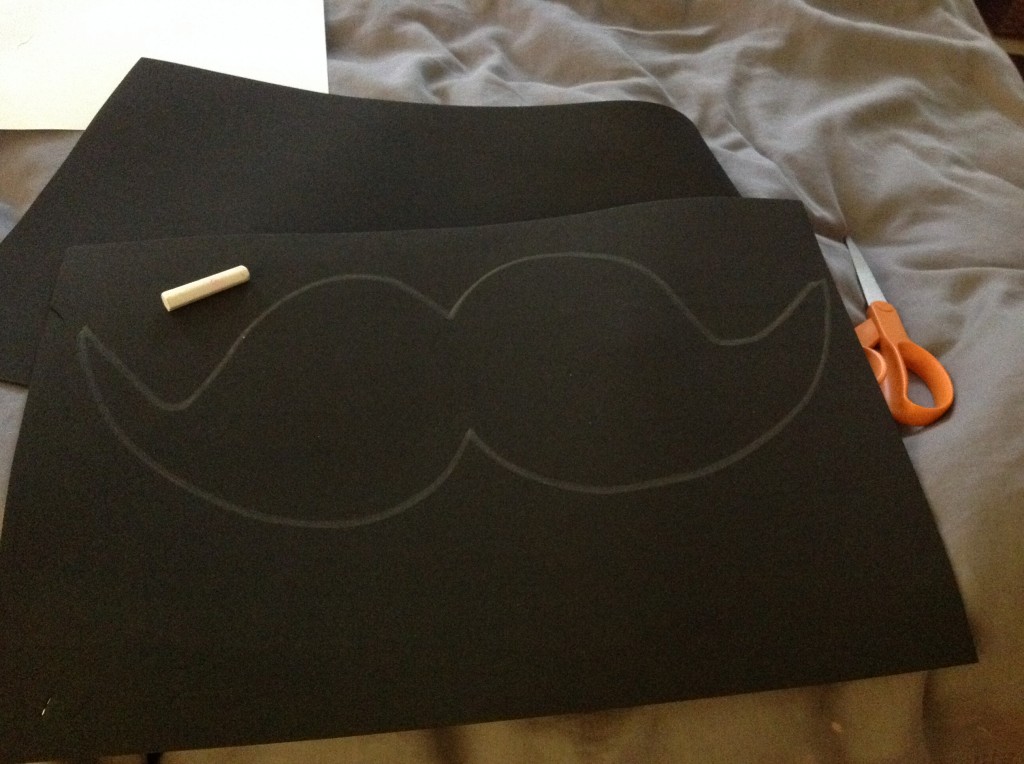 As for the mustache?
I googled some mustache templates online and drew them by hand with chalk. To me, they kind of look like boobs. Hope I'm the only one who thinks so!
That's it for now.