"And it opened up my eyes, I saw the sign. Life is demanding without understanding."
Pardon me, while I belt a few tunes from a favorite 80′s song. It's been a rough, downhill slide back into reality after a long and much need vacay.
But thank goodness that I'm a big…no make that HUGE believer in signs.
And I've been collecting a few along the way. I think they'll not just lift me up, but inspire you too, no matter what journey you're on.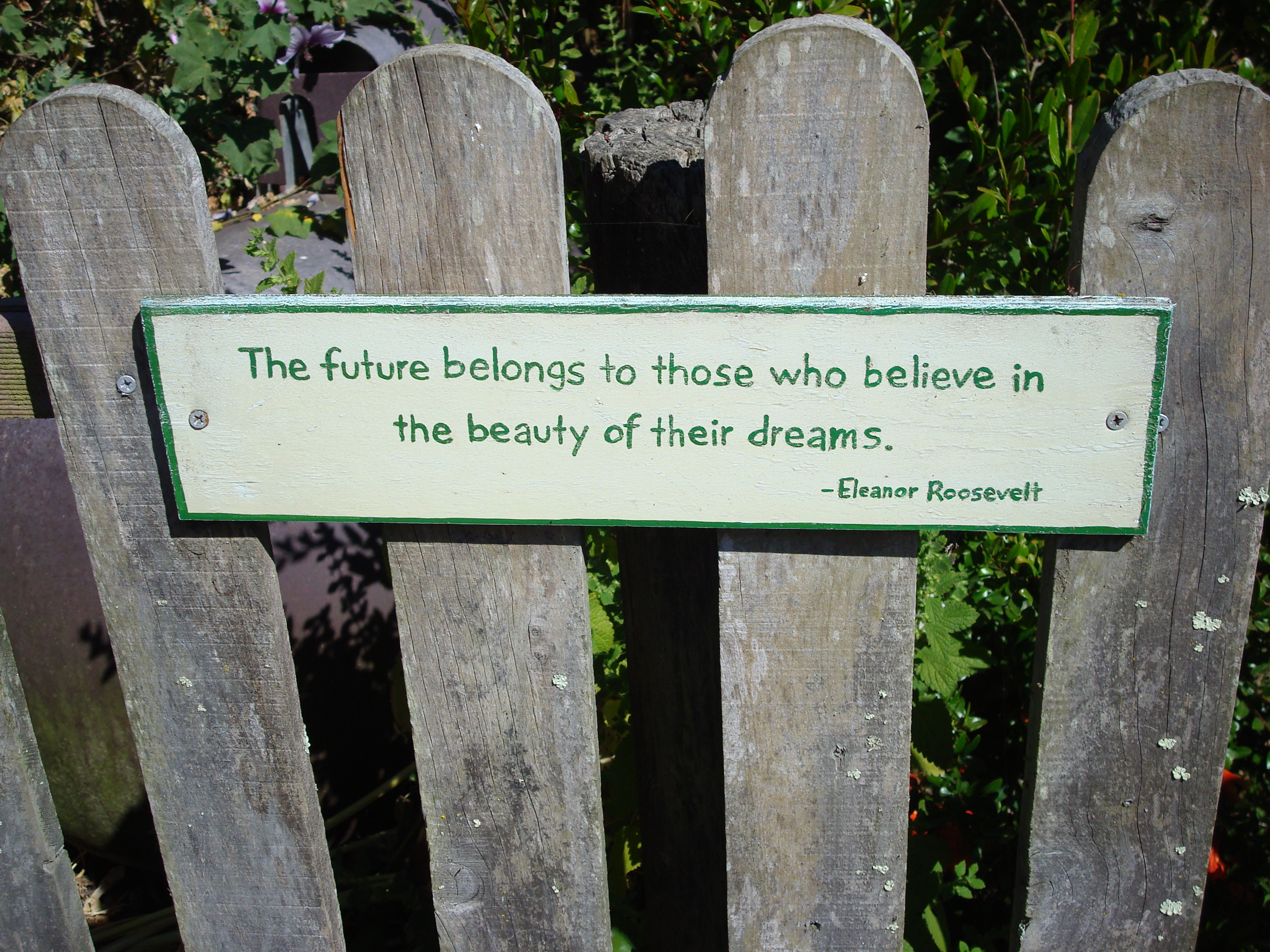 Are you a BIG dreamer too? My dad's teacher once told him that he wouldn't get anywhere in life because he was a dreamer. Man I wish someone had scolded that teacher. Dreamers, those guys that keep pushing forward even when everything else crumbles, those are the ones that make it. I'm glad I didn't listen to my teacher either. He told me I was "an airhead" who was a "poor writer." Those two teachers need to get together. Obviously, what they said to us had more to do with their own inabilities to fulfill their dreams than it did for two kids who wanted to dream big. In fact, I just got a newsletter from Writer's Digest's newsletter Brian A. Klems who also admitted to be a BIG dreamer. Yay for him! Maybe if he had stopped dreaming or dreamed small instead, we'd never hear about him.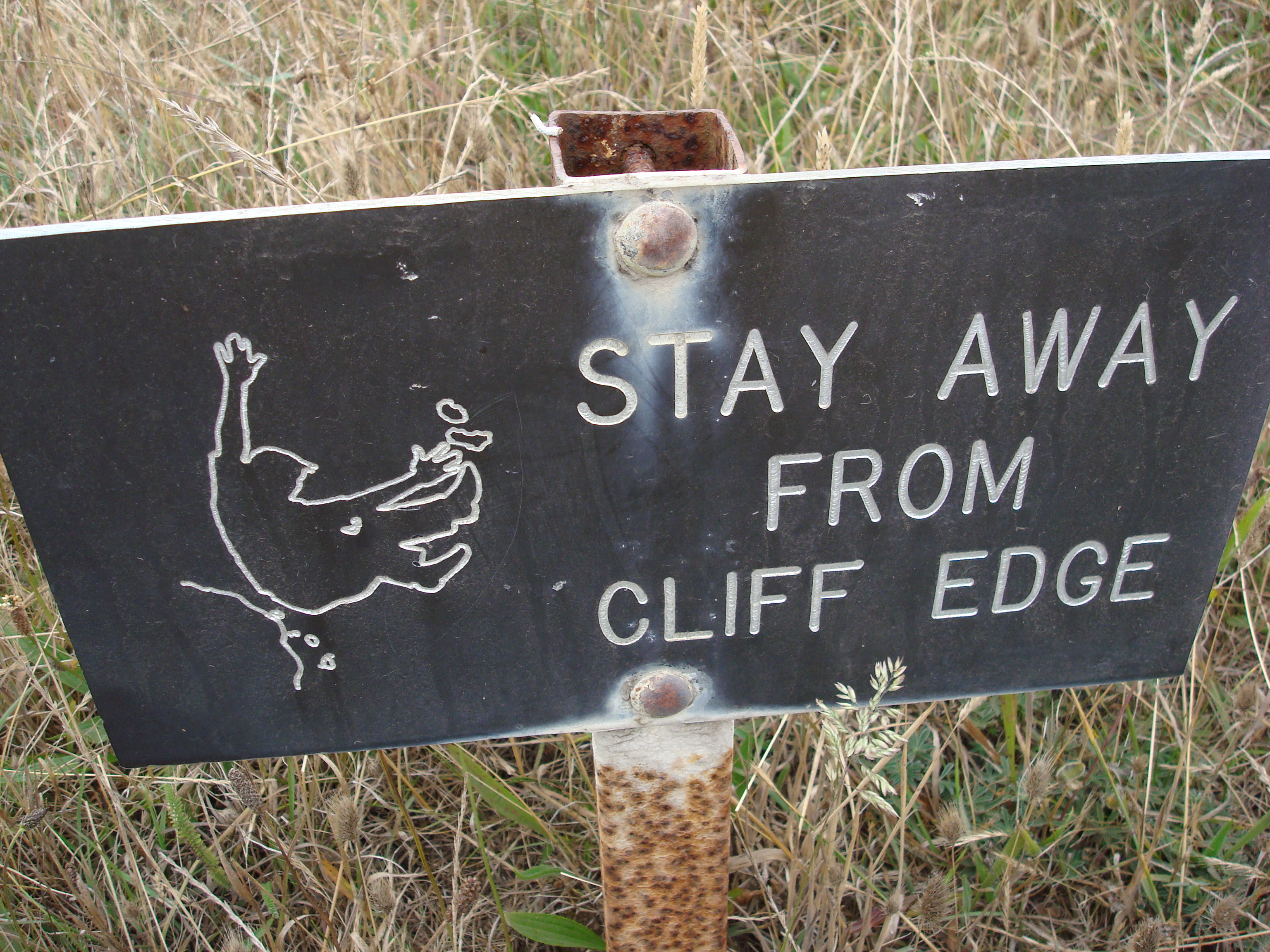 Warning step back from the edge. Don't you love the visual image on this one? Yes, literally you shouldn't step on the edge of a cliff. But figuratively, I think you need to risk BIG in order to gain BIG! Walt Disney wouldn't have made it if, for example, he'd listened to his older brother and not taken out a huge loan (in the millions!) and risking everything to pursue his dreams. On the verge of failure? Take the leap. Then, see how far you go!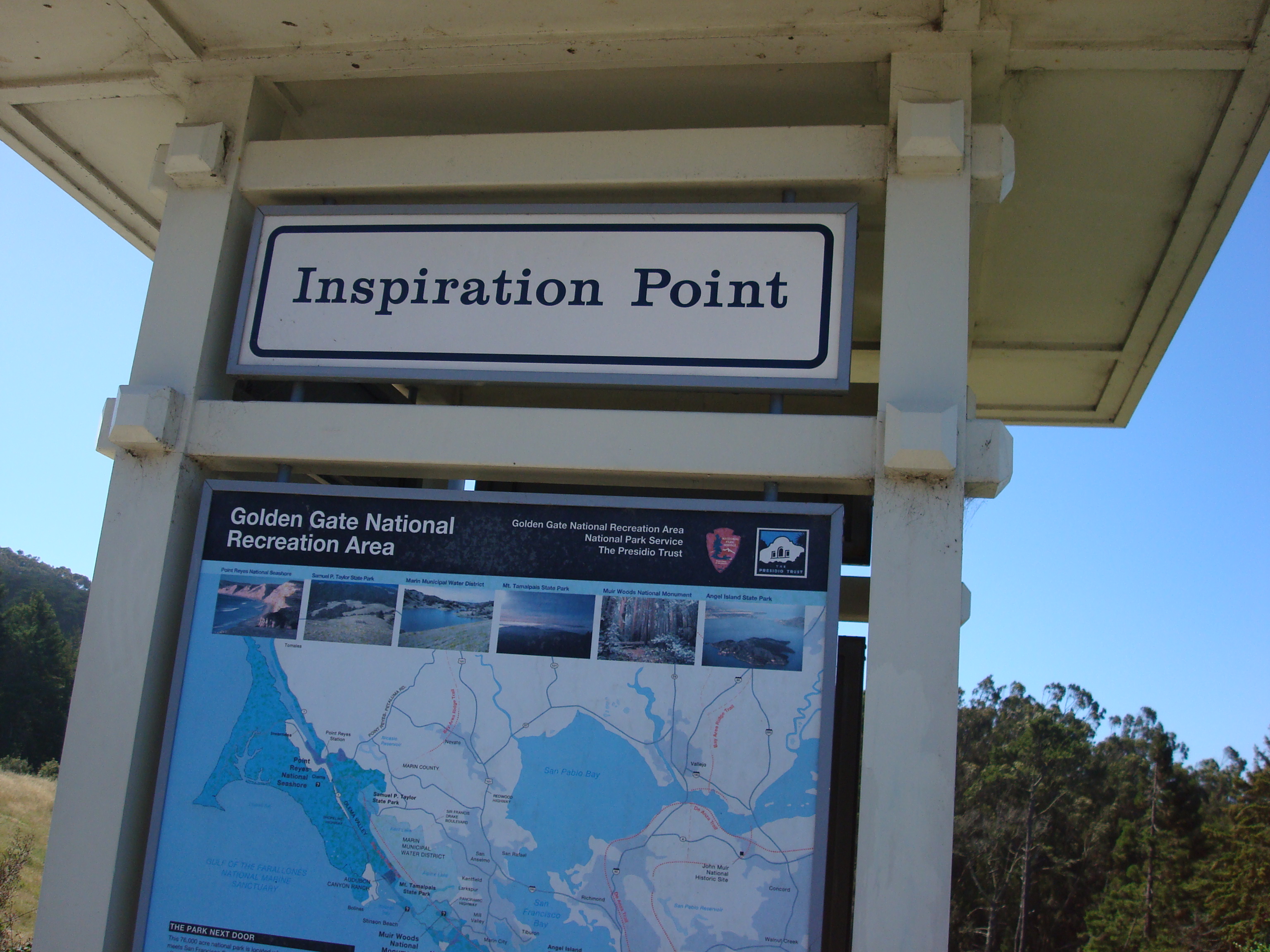 Success is part sweat, part inspiration. So don't just stop when inspiration hits. Keep going. This means when you've got a spankin' new idea (one that you think really gets your juices flowing!), don't stop at the first draft. Mold it and rework it until you've got a fine product. This sign is something I need to be reminded of. I'm often caught up in the moment and get so infatuated with an idea that I consume it and then neglect it. Break past inspiration point and endure your idea into the long run and you'll reap rewards from it. Abandon it too early and it'll sit in a corner with all of the other unfinished, unsuccessful ideas waiting to be discovered.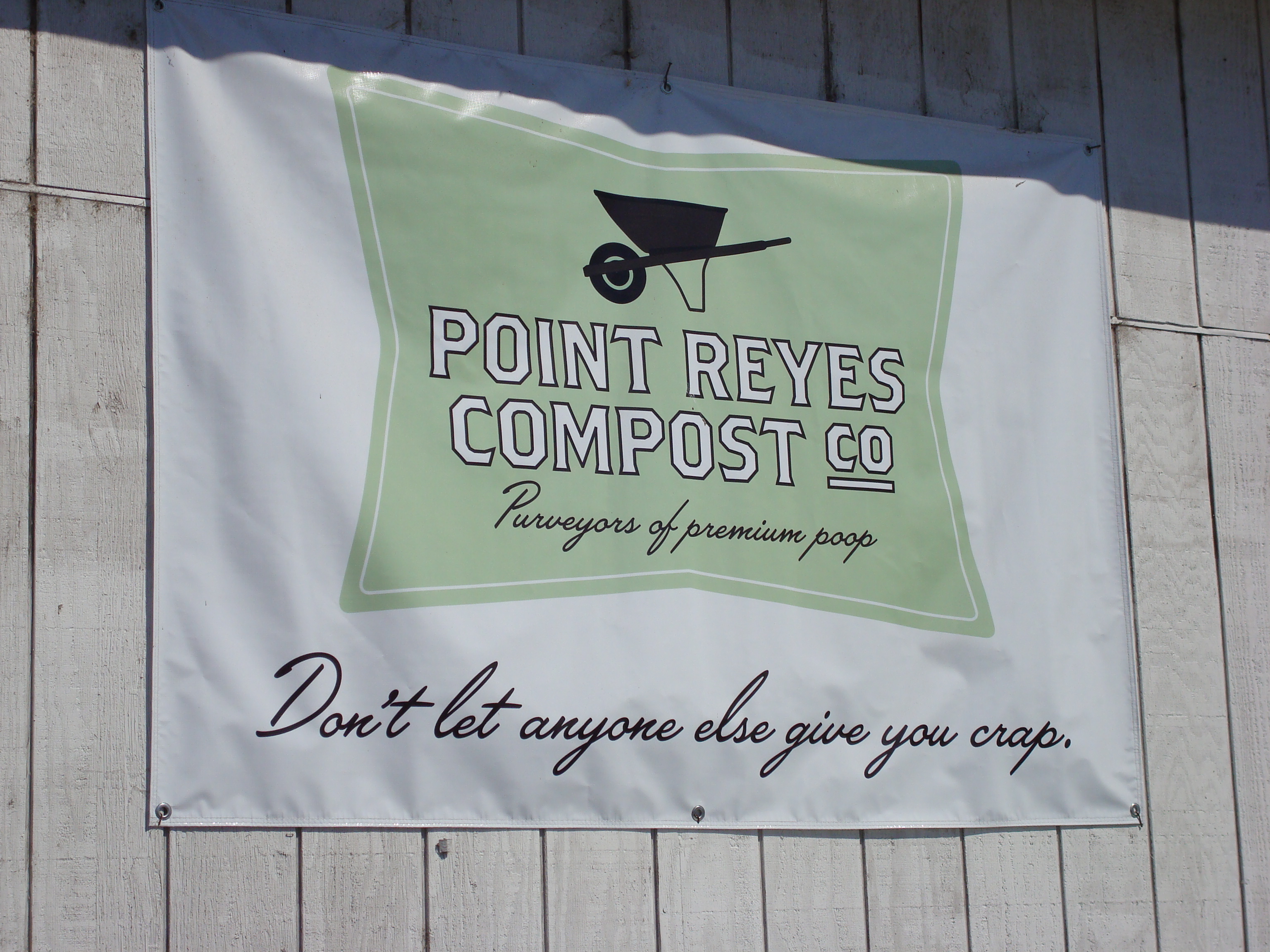 Don't Let Anyone Else Give You Crap. This sign is classic. It's hilarious, perfectly fitting for the product it's selling and it's all too true about life itself. When you step out from the pack, lots of people are going to not just give you crap, they'll shovel it for you. You'll get crap from people who want to pull you down, crap from those who think you're not good enough and crap from those who think they're better for you. What are you going to do about? Are you going to take it? Or are you going to tell them, "You can give your crap to someone else. Thank you very much!" I think the sign's clear. It's your turn to say "no" to anyone who wants to poop on your parade. This is your life and you can live it crap-free if you want to.
How about you? What signs have you got that you're going or not going in the right direction? How has it helped get you back on track towards a life worth living?