I was lucky enough to catch the latest Harry Potter late last night.  It was the best one yet!  Lots of actions, excitement, humor and even a few love stories added to the mix.  
The thing that really got me about this one was how scary it was.  I had to close my eyes to get through some of the scenes.  My reaction got me thinking about how much they resemble my personal fears.  They too sometimes make me want to squeeze my eyes shut especially when there's no magic wand to make it all go away.
So how do we deal with our fears?  
Well in reality, we can either run and hide or face them head on.  Though we might not have a wand to make them disappear, we do have the courage to defeat them.  We are a lot stronger than our fears and a whole lot more powerful.
In fact, there's no need for a cape, super powers, or magic to get us through even the scariest moments in our lives.  All it takes is having the courage to believe…belief in ourselves and our dreams.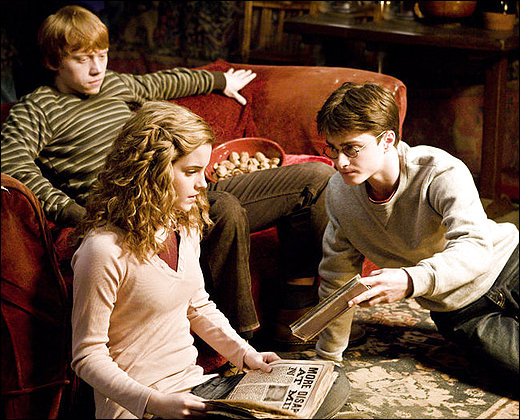 Photo from the WashingtonPost.com.